Just a year ago, you probably hadn't heard of Xiaomi (pronounced she-ow-me) — and maybe until now, you still hadn't. But the young smartphone maker has gone from an upstart to upsetting the entire global smartphone market. Xiaomi is now the fifth-largest smartphone maker in the world, and the largest in its home country of China.
In little over a year, Xiaomi has risen from niche player to leading smart phone vendor in the world's largest market, overtaking Korea's Samsung in volume in the second quarter (Q2) of 2014. Xiaomi took a 14% share in China on the back of 240% year-on-year growth, according to a new report from UK-based Canalys.
With Lenovo, Yulong, Huawei, BBK, ZTE, OPPO and K-Touch, the eight Chinese vendors in the top-ten together accounted for a total of 70.7 million units and a 65% market share, says Canalys. Samsung and Apple — the only international vendors in the top 10 — together accounted for shipments of 20.0 million units, representing 18% of the overall smart phone market in China.  As the world's largest smartphone market, China itself accounted for 108.5 million units — 37% of global shipments.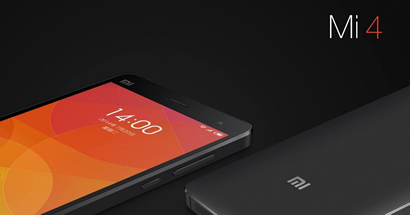 "Undoubtedly this was helped by an anticipated, temporarily under-strength Samsung performance during the quarter," says Shanghai-based Canalys Research Analyst Jingwen Wang. "But that is only half the story. Xiaomi has delivered compelling products at aggressive price points, focused chiefly on its locally relevant MIUI software features and services, backed by effective marketing. In particular, its affordable RedMi range is booming and has been the driver for growth, despite attracting less global media attention than its flagship Mi products."
Although 97% of Xiaomi's Q2 shipments were in mainland China, the company is now looking to expand into other markets, with Indonesia, Mexico, Russia, Thailand and Turkey in its sights for the second half of the year.
The competition: Samsung, Apple, and the rest
Samsung's slide to second place in China for the first time since Q4 2011 and 15% year-on-year decline, reflects rapidly shifting demand toward 4G handsets, helped by an ongoing push from China Mobile behind its 4G services. The company's efforts to realign its channel inventory to meet changing demand during the quarter led to a reduction in its overall shipment numbers that is not expected to affect Q3 2014 to a similar extent, though with the market in China becoming more competitive, it will not be straightforward to reestablish leadership, says Canalys' Wang.
Meanwhile, Apple had a relatively strong year-on-year performance, up 58%, helped by the iPhone's position as one of few high-end device options available to consumers looking to use 4G services from China Mobile.
Worldwide, 292.4 million smart phones shipped in Q2 2014, representing 23% year-on-year growth and 5% growth on the first quarter, according to Canalys. Despite challenges in China, Samsung retained its global lead with a 26% share, though it was its lowest global share in two and a half years – down from 32% in Q2 2013 and 31% in Q1 2014. It nonetheless remained ahead of Apple (12%), Huawei (7%) and Lenovo (5%). Xiaomi's strong domestic performance brought it in to complete the global top five with a 5% share.
Notably, a solid performance from Motorola, helped particularly by the success of the Moto G, saw it achieve a tenth place global ranking with a 3% share. Though Lenovo's acquisition of Motorola Mobility from Google is not yet complete, it is expected soon, and combining the two vendors' shipments gives an insight into the market position they could hold together in the coming quarters.
Between them, Lenovo and Motorola shipped 24.1 million smart phones in Q2 2014, equating to a comfortable third-place position in the global market and an 8% share. And while mainland China absorbed 84% of Lenovo's worldwide shipments in Q2 2014, combined with Motorola, that figure drops to 54%, with Brazil, the US, India and Mexico all seeing significant shipment numbers.
You can access the full report on Canalys' website.