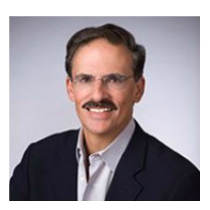 Al Subbloie is the successful founder and CEO of Tangoe — a public, global organization with unique interests that influence his outlook and style on how he runs his business. Tangoe is a rapidly growing organization that has put itself at the forefront of IT expense management through a series of strategic acquisition and growth initiatives over the last decade. Since its beginnings, Tangoe has transformed itself from a small telecommunications expense management (TEM) business to a global company that transforms the way businesses manage IT expenses.
Al Subbloie leads new products, growth
Al Subbloie has driven Tangoe's global customer base expansion to more than 190 countries–with sales and operational presence throughout the Americas, EMEA and APAC regions. Tangoe now has offices in Colorado, Georgia, Massachusetts, New Jersey, New York, Texas, Amsterdam, Toronto, and Kushan, China. Al has grown Tangoe from a few hundred employees to more than 2,000. Under his guidance, Tangoe is now a $212 million organization that manages over $30 billion in telecom and mobile spend. Additionally, the company has seen consistent growth since it became publicly owned in 2011.
As the industry evolves, companies must evolve their approach to business or face becoming obsolete. Though Tangoe originally focused on just fixed telecom management, they have managed to leverage its core business to expand and grow with the Nexus of Forces in the Mobile, Social, Cloud and IoT spaces.
In just the past year alone, Al and the Tangoe team launched two different services: MatrixCloud and MatrixSocial inTouch. Having the vision to see the shadow IT conundrum, MatrixCloud provides the capability to gain visibility of cloud services and apps, track usage and analytics. Similarly, the increasing presence of BYOD in the enterprise driven by a growing generation of younger employees that prefer to communicate with their mobile devices, MatrixSocial inTouch is the solution for companies striving to be more connected and collaborative. With inTouch, employees can use their mobiles to connect with co-workers in real time.
Al has been at Tangoe's helm for fifteen years. He has helped it grow from a company managing telecom spending to a company that tracks mobile devices, monitors cloud spend, and helps co-workers seamlessly communicate on their mobile devices. Al has helped guide Tangoe through all of the technological advancements of the 21st century, and we have no doubt that he will continue to provide innovative ideas for years to come.
In light of this new reality, enterprises are migrating towards Managed Mobility Services (MMS) solutions to address their grand-scale mobility issues.
Learn more about MatrixMobile & MatrixSocial inTouch.
2016 Mobile Star Awards Sponsor & Winner:
Enterprise Mobile Devices Management — MatrixMobile
Enterprise Mobile Team Collaboration — MatrixSocial inTouch
Enterprise Telecom Expense Management — MatrixMobile
Enterprise Mobile Services Visionary — Tangoe CEO Al Subbloie
2014-15 Mobile Star Awards Winner:
Mobile Devices Management — MatrixMobile MDM
Wireless Telecom Expense Management — MatrixMobile TEM