2012 Mobile Star Awards Winner:
>  Consumer Cloud Services or Remote Access – SOTI Pocket Controller Pro
>  Consumer Mobile Security – SOTI Pocket Controller Pro
>  Enterprise Cloud Services or VPN – SOTI MobiControl Cloud
>  Enterprise Mapping or Location Based Services – SOTI MobiControl
>  Enterprise Mobile Device Management – SOTI MobiControl
>  Enterprise Security – SOTI MobiControl
>  Enterprise Mobile Software or Services Visionary – SOTI's Carl Rodrigues
>  Mobile Device Mgmt. Success Story – American Airlines & Brookdale Senior Living
Visionary Profile: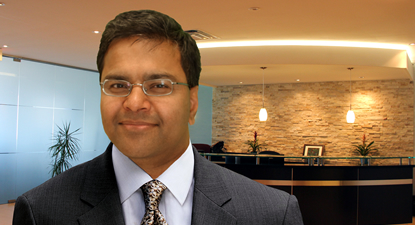 Carl Rodrigues is the Founder, President and CEO of SOTI Inc.  Since founding SOTI in 1995, he has kept SOTI as a privately-owned corporation, supporting over 80,000 customers and 450+ partners globally.
Carl Rodrigues has always been an innovative and forward-focused thinker, revolutionizing the mobile device management sector by equipping mobile workforces around the world with a holistic application, MobiControl. Always keeping new trends top of mind, Rodrigues develops solutions to address the needs of enterprises, including BYOD (Bring Your Own Device) policies and management policies for corporate and employee-owned devices. The accomplishments of SOTI can be attributed to Rodrigues' in-depth knowledge of the ever-evolving space.
Rodrigues believes that applications must be made intuitive to use. To do this, he has a comprehensive awareness of the overall market, and understands the custom and unique needs of each of his customers from various industry verticals. As a pioneer in the field of mobile device management, Rodrigues has transformed the way mobile devices are understood and used, from Pocket Controller-Pro to the feature-rich SOTI MobiControl.
SOTI's leading enterprise Mobile Device Management (MDM) and Bring Your Own Device (BYOD) solution, MobiControl, offers advanced security and management features for all vertical markets around the world. MobiControl has received significant recognition in the MDM space. Under Rodrigues' leadership, MobiControl has transformed the once simple Help Desk tool into an advanced solution with robust mobile device security, remote control, application management and device tracking functionalities.
For the past five years, Rodrigues has spearheaded SOTI to over 100 percent year-over-year revenue growth. Since its inception, SOTI has been funded entirely by profits and continues to develop as a profitable business without external funding or investors. SOTI boasts many product awards and prominent partnerships with industry leaders including Microsoft, Motorola, Intermec, Honeywell and many more. With Rodrigues' management and vision, SOTI has become an industry leader and continues to grow and expand in both its product offerings and international reach.
– Learn more about SOTI and MobiControl
– See how SOTI is helping American Airlines and Brookdale Senior Living.