Mobile Innovator Profile:
Yoram Mizrachi

Here's how Yoram grew Perfecto Mobile into a leader in app testing.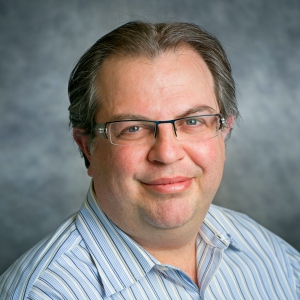 In 2006 Chief Technology Officer and Founder Yoram Mizrachi started Perfecto Mobile with the goal in mind to help businesses and enterprises stay ahead of the competition by allowing them to deliver high quality digital experiences to customers. Yoram accomplished this by building the most innovative and flexible mobile and web application testing lab that is used by today's leading enterprises, Perfecto's core product, the Continuous Quality Lab. The solution is a cloud-based digital quality platform that allows Developer and Testing teams to access and test end user experiences on the latest mobile devices and web browsers.
With a wealth of experience in networking, security and mobile telecommunications, Yoram is focused on developing technology that simplifies what would otherwise be complex quality strategies. As part of his passion in the technology and mobile development market, Yoram wanted to help optimize the quality of apps before, during and after launch to ensure they will continue to work seamlessly – regardless of device and network changes – and ultimately be the best mobile apps.
Yoram is great leader both in the mobile development industry and at Perfecto, providing organizations with innovative ways to deliver high quality, digital experiences. He also continuously "invents" new ways to test features that impact mobile app performance. With the creation of the Continuous Quality Lab, Yoram truly understands the changing mobile landscape and finds innovative ways to provide Perfecto's customers with a seamless user experience across all mobile fronts, by developing and building a robust and continuous automated testing environment.
Specifically, Yoram keeps a close eye on evolving market features to maintain a competitive edge and has led the team to develop a number of new testing capabilities, including GPS and Near Field Communication (NFC). He is also currently leading the teams in innovations to support sensor-based technology.
Under Yoram's guidance, the team recently launched "Wind Tunnel ™," the industry-first solution that breaks through the barrier of connecting development teams and their target end-users, allowing them to focus on the precise experience of those users when testing their apps. He served as an integral part of this launch to ensure mobile app developers are able to test their apps on real devices and in real world conditions. Additionally, Yoram led Perfecto's R&D team through an Agile transformation to significantly enhance the team's throughput and the tool's stability.

.
Today, Perfecto Mobile is working with top brands such Virgin Media, Paychex, Discover Financial, Reuters and more.
.
.
Visit Perfecto's feature page to learn more about Wind Tunnel, and for quick company info.
2016 Mobile Star Awards Winner:
Mobile Application Testing — Perfecto Mobile Wind Tunnel
Enterprise Mobile Services Visionary — Yoram Mizrachi
2014-15 Mobile Star Awards Winner:
Mobile Application Testing — Perfecto Mobile Continuous Quality Lab
Recent Perfecto Mobile News:
Perfecto Introduces Tools Built for High-Velocity Mobile and Web Application Development
YouTube Emerges as Major Requirement for Businesses' Digital Testing Plans
Perfecto's cloud-based test lab helps assure high-quality user experiences using the SAP HANA® Cloud Platform
Perfecto Releases Ultimate Digital Testing Toolkit to Guide Data-Driven Testing Decisions