2012 Mobile Star Awards Entries:

>  Consumer Mobile Security - NQ Mobile Security
>  Consumer Web Browser or Utility - NQ Family Guardian, NQ Mobile Vault
>  Enterprise Security - NQ Enterprise Shield
>  Enterprise Mobile Software or Services Visionary - NQ Mobile's Dr. Henry Lin & Omar Khan
Visionary Profile: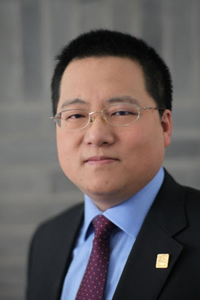 Under the leadership of Co-CEOs Omar Khan (Ex-CTO of Samsung Mobile) and Dr. Henry Lin, NQ Mobile is the leading company making the world a safer place for people and their mobile devices. Recognizing the complete spectrum of security and privacy issues faced the growing global population of mobile device users, NQ Mobile is committed to developing a comprehensive library of solutions comprising all of the tools and features needed for safe mobile experiences. The company's free and premium offerings including NQ Mobile Security, NQ Mobile Vault, NQ Family Guardian and NQ Enterprise Shield offer the best mobile protection available.
NQ Mobile's co-founder, Dr. Henry Yu Lin, has served as chairman, chief executive officer and chief architect since the company's inception in October 2005. In this role, he is responsible for the company's overall strategic leadership and product planning. Mr. Omar Khan joined the company as co-chief executive officer of NQ Mobile in January 2012. Along with Dr. Lin, Mr. Khan drives NQ Mobile's global initiatives, while also holding responsibility for global expansion of NQ Mobile into markets such as North America, Latin America, Europe, Japan, Korea and India.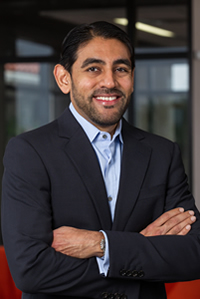 As Co-CEOs, Mr. Khan and Dr. Lin have spearheaded several major industry security initiatives affecting both consumers and the industry as a while. They actively serve in an advisory role to the FCC, pressing for industry standards on effective privacy policies by app developers, and working to educate consumers through third party researchers and security experts. The co-CEOs were honored as "as Mobilizers Under 40″ in Fortune Magazine's annual "40 Under Forty" issue this year.
In 2011, NQ Mobile was bestowed with the Technology Pioneer Award by the World Economic Forum for its technology leadership and innovation in mobile security. Additional awards and accolades include:
- Winner of West Coast Labs Comparative Test: Top performer among the eight leading mobile security solution providers tested by this independent testing facility (2011)
- World Economic Forum at Davos (2011): Industry Shaper
- Informilo (during World Mobile Congress 2011): 25 Hottest Mobile Startups
- Deloitte Technology Fast 50 (2010)
- Time Magazine (2010): 10 Start-ups That Will Change Your Life
- Analysys International (2010): EnfoNet Awards—Best Service Provider, Most Promising Business
Mr. Khan and Dr. Lin continue to drive momentum in both product and business development, expanding the business in key markets building the necessary infrastructure to position the company for long term growth.