.


2012 & 2013 Mobile Star Awards Winner:
>  Enterprise Mobile Devices Management – NQ Mobile NQSky
>  Enterprise Security – NQ Enterprise Shield (2012)
>  Consumer Mobile Security – NQ Mobile Security
>  Consumer Mobile Web Utility – NQ Mobile Vault, NQ Family Guardian
>  Consumer Mobile Services Visionary – Dr. Henry Lin & Omar Khan
Visionary Profile: Henry Lin & Omar Khan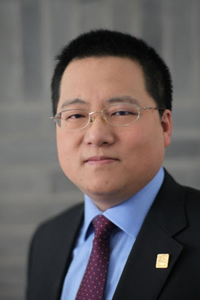 "Mr. Khan and Dr. Lin have served as advisors to the FCC, pressing for development of app industry privacy policy standards, and continuously work to educate consumers on about mobile security and data privacy."


.
Under the leadership of Co-CEOs Omar Khan (Ex-CTO of Samsung Mobile) and Dr. Henry Lin, NQ Mobile is the leading company making the world a safer place for people and their mobile devices.  Recognizing the complete spectrum of security and privacy issues faced the growing global population of mobile device users, NQ Mobile is committed to developing a comprehensive library of solutions comprising all of the tools and features needed for safe mobile experiences.
NQ Mobile's co-founder, Dr. Henry Yu Lin, has served as chairman, CEO and chief architect since the company's inception in October 2005.  In this role, he is responsible for the company's overall strategic leadership and product planning.  Mr. Omar Khan joined the company as co-CEO of NQ Mobile in January 2012. Along with Dr. Lin, Mr. Khan drives NQ Mobile's global initiatives, while also holding responsibility for global expansion of NQ Mobile into markets such as North America, Latin America, Europe, Japan, Korea and India.
Khan helps grow NQ Mobile product line, user base

.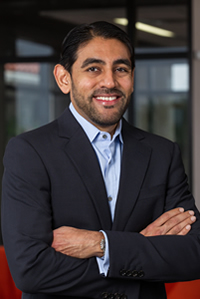 When Khan joined the company, NQ Mobile's sole product was NQ Mobile Security, an app providing mobile protection against malware, spyware, hackers and all mobile threats. With Khan's guidance, the company released two additional, award-winning flagship products: NQ Mobile Vault, a privacy app that allows consumers to password protect and encrypt photos and videos on their smartphones and NQ Family Guardian, a mobile app with an online tool set that helps families communicate safely. These releases helped the company grow its user base from 146 million in late 2011 to more than 383 million in mid 2013.
Mr. Khan and Dr. Lin continue to drive NQ Mobile's momentum in product and business development worldwide.  In 2012, the company announced acquisitions of Beijing NationSky Network Technology, Inc. ("NationSky"), a leading enterprise mobile services provider, and Beijing Feiliu Jiutian Technology Co. ("FL Mobile"), a leading social mobile platform in China. These acquisitions position the company for accelerated global growth and extended reach across mobile product categories, adding 65 million registered user accounts and 13 million monthly active user accounts through the FL mobile games and advertising business as well as over 1,200 enterprise customers through NationSky.
Mr. Khan and Dr. Lin have served as advisors to the FCC, pressing for development of app industry privacy policy standards, and continuously work to educate consumers on about mobile security and data privacy. In 2012, they were honored as Fortune Magazine's "Mobilizers under 40."
Learn about NQ Mobile's mobile security solutions for consumers & families.
Learn about NQ Mobile's Enterprise MDM solution, NQ Mobile NQSky.