2013 Mobile Star Awards Winner:
>  Enterprise Mobile Application Development – ClickMobile & Mobility Studio
>  Enterprise Field Service – ClickMobile
>  Enterprise Workforce Management – Service Optimization Suite
>  Success Story: Asset Tracking or Field Service – SourceGas
>  Enterprise Mobile Services Visionary – ClickSoftware CEO Moshe BenBassat
2012 Mobile Star Awards Winner:
>  Enterprise Field Service – Service Optimization Suite
>  Enterprise Workforce Management – Service Optimization Suite
>  Success Story: Field Service – Vivint with ClickSoftware
>  Visionary: Enterprise Software & Services – ClickSoftware CEO Moshe BenBassat
Visionary Profile: Dr. Moshe BenBassat
Doing the right things, right!  In order to improve customer care and operational excellence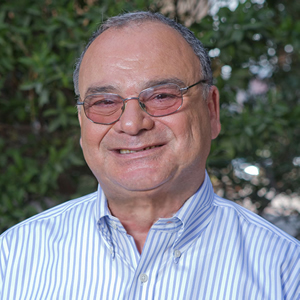 ClickSoftware Founder and CEO Dr. Moshe BenBassat pioneered mobile workforce management with concepts from his vision for Service Chain Optimization, and continues to keep companies ahead of the curve today as mobile devices proliferate every aspect of business and consumer life. Today, leading companies are meeting the challenges of integrating mobile devices into their enterprise with ClickSoftware.
One recent company achievement, spearheaded by Moshe, is:
Gartner Magic Quadrant for Mobile Application Development Platforms:  In August, ClickSoftware announced that it was added to the Gartner Magic Quadrant for Mobile Application Development Platforms.  Gartner initially assessed over 100 MADP vendors for the published report, in which ClickSoftware is included among the leading 22 vendors, with the company's goal of addressing service optimization requirements and being one of the first field service management vendors to adopt HTML5.
ClickSoftware is the only dedicated field service solution provider to appear in Gartner's Magic Quadrants for both Mobile Application Development Platforms and Field Service Management.  Since 2002, ClickSoftware has appeared on Gartner's Field Service Management Magic Quadrant, which has recognized ClickSoftware as a leader in 2013 and 2014.  While it offers out of the box ready to use products, its MADP platform enables it to quickly respond to market needs for additional business functionality.
This is in addition to several other achievements:
ClickButler technology:  Enabling context-driven intelligent personal assistants for mobile workers.  ClickButler technology includes a "context definition" tool to describe a wide variety context scenarios by means of virtually unlimited number of parameters , including time, location, speed of travel, weather, technician's skill, service contract, job emergency/priority, and more.  The ClickButler engine automatically recognizes a context as soon as it happens, writes it to the "context board" and proactively drives intelligent and automated suggestions and actions.
ClickAppStore:  ClickSoftware's App Store is the most complete platform for enterprise business mobility, overcoming the limitations of contemporary consumer-level app stores, delivering rapid and low cost deployment of mobile capabilities for every worker and every device including: a rich variety of business apps; a visual development studio to integrate discrete apps into composite apps, sharing context and running streamlined workflows; integration with back office; pre-packaged apps for specific roles of mobile workers; support for work even in disconnected mode; and standards-based technology to support any modern mobile device.
Moshe's visionary innovations have been applied to medical diagnostics and ballistic missile defense, at UCLA, USC, Tel Aviv University, the US DOD's DARPA, NASA, and the National Science Foundation, amongst others.  For Moshe, the founding of ClickSoftware was the culmination of a prestigious career applying mathematics, structured problem solving and artificial intelligence to improve decision support, and to create and execute the vision for optimized workforce management.  Advances Moshe has introduced, from smarter algorithms to mobile technology, have driven the rapid evolution throughout the service sector, and are important factors in the growth and successes of ClickSoftware's clients.