Visionary Profile contributed by AirWatch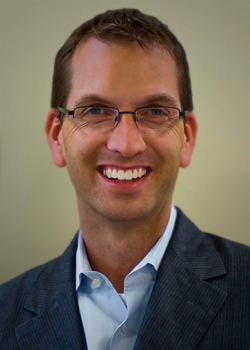 AirWatch's John Marshall serves as president and chief executive officer, a role in which he drives the company's strategy and operations.
Marshall founded the company in 2003 and achieved early success by managing ruggedized devices. In 2006, he recognized the increasing number of consumer devices entering the enterprise and quickly shifted the company's focus to simplifying enterprise mobility.
Under Marshall's leadership, AirWatch has become one of the largest enterprise mobility management providers in the world, with customers that include the top four global Fortune companies. In February 2013, he secured one of the largest Series A funding rounds in history at US $200 million.
Prior to starting AirWatch, Marshall helped launch Celarix, a leader in global supply chain visibility. As vice president of marketing strategy for Celarix, Marshall was responsible for developing the company's product solutions and designing the go-to-market strategy. Marshall also led business development with global technology and transportation partners. Global Exchange Systems, formerly GE Information Systems, acquired Celarix in 2002.
Marshall began his career solving complex mobility challenges when he joined Manhattan Associates. He worked in a variety of senior roles during its fast-paced growth in the late 1990s, leading the design and deployment of warehousing and supply chain solutions for more than 30 Fortune 500 retailers and manufacturers. He also formed the company's Knowledge Management Group, launched international operations throughout Europe, and created software modules for transportation, load planning and global logistics.
Marshall is a board member on the Georgia Tech Information Security Center (GTISC) Industry Advisory Board.  The Association of Telecom Professionals named Marshall the 2012 ATP of the Year, and the Georgia Institute of Technology inducted Marshall into the Council of Outstanding Young Engineering Alumni in 2013.  Ernst & Young named Marshall Entrepreneur of the Year 2013 for Technology in the Southeast region.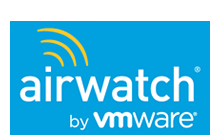 .
Update: In 2014, AirWatch agreed to become part of VMware.  You can learn more about their enterprise solutions here.

.
.
2016 Mobile Star Awards Sponsor & Winner:

>  Mobile Enterprise Enhanced Email — AirWatch Boxer
>  Mobile Devices & App Management — AirWatch Mobility Management
>  Mobile Remote Access for Enterprises — VMware Identity Manager
>  Mobile Team Workspace — VMware Workspace ONE
2013 & 2014-15 Mobile Star Awards Winner:

>  Mobile Application Development — AirWatch MAM
>  Mobile Devices & App Management — AirWatch Mobility Management
>  Mobile Messaging or Email — AirWatch Inbox
>  Mobile Secure File Access — Secure Content Locker
>  Enterprise Mobile Visionary — Founder/CEO John Marshall (2013)