Verto Analytics is the only audience and media measurement platform that quantifies consumer demographics, purchase behaviors, and device ownership with deep behavioral media measurement in-app and on websites, showing a holistic view of lifestyles, attitudes, and interests. Verto owns and operates a single-source, passively metered panel with the power to measure behavioral changes over time across media.
In 2017 alone, Verto made strides in product innovation releasing Smart Poll, a unique product that combines survey research and passive cross-device metering, and Audience Profiles, the first solution to offer behavioral, demographic, device usage and competitive insights in one package. Verto also pioneered original research, such as "Multitasking and Mobile Apps: New Ways to Measure Consumer Behavior" and "Consumer Behavior in 2018: Four Trends to Watch."
Verto's data is key to informing major brands about their audiences, assisting with everything from product development and roadmapping to media planning and consumer insights. Brands, publishers, and researchers can benchmark against competitors and the market, fill in the gaps in the consumer journey, and identify ways to increase engagement and loyalty.
2017 Mobile Star Awards Official Nominee:
Mobile Intelligence Innovator — Verto Analytics
Company Profile: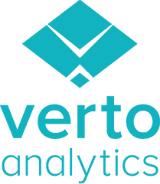 Verto Analytics
1161 Mission Street
San Francisco, CA 94103
and
Innopoli 1, Tekniikantie 12
Espoo 02150 Finland
support [at] vertoanalytics.com
VertoAnalytics.com

Facebook:  /vertoanalytics
LinkedIn:  /verto-analytics
Twitter:  @vertoanalytics

Structure:  Private company, founded in 2011
OS Supported:  All Browsers, Android, Apple iOS, MacOS, Windows
Recent Verto mobile media measurement news:
Verto Analytics Releases Consumer Behavior Trend Report for 2018
New Research From Verto Analytics Shows Sluggish Consumer Adoption of AI-Driven Personal Assistant Apps
end Verto Analytics audience media measurement profile