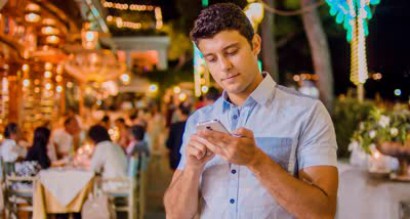 If you travel frequently, you no longer have to buy a different SIM card in every country you visit. France-based Transatel is now selling a global SIM card that promises you mobile web access anywhere in the US, India, and 15 other countries–from any of your devices with a SIM card slot.
According to a European Commission-led survey of 28,000 European travelers, 28 percent admitted to habitually turning off their mobile phone once abroad, and 47 percent said they never use mobile Internet while traveling in other countries. Only 9 percent regularly read their emails while abroad.
Global SIM card connects you at local rates
This is where Transatel's global Data SIM card comes in. It fits into the SIM card slot of any smartphone or tablet, and it also works with mobile wifi hotspot devices. If you have a cellular-enabled laptop, you can use Transatel's Internet USB stick in your laptop's USB slot.
The global SIM card uses the multi-local 901 mobile network code, which enables local 3G or 4G LTE connectivity at local rates in multiple countries. Transatel has agreements with operators in the US, Belgium, France, Luxembourg, Switzerland, Germany, Poland, Portugal, Spain, Turkey, Israel, Malta, India, Malaysia, Singapore, Thailand, and Taiwan; and service is expected later this year in at least 15 more countries (see map), including the UK, Netherlands, and Mexico.
Your global SIM card stays active for 18 months after your last use, allowing you to top-up for your next trip to any covered country, without having to buy another SIM card. Just estimate how many megabytes of data you'll need while traveling, and choose your top-up amount. Transatel is currently offering a free bonus credit if you top-up at least €25, and up to a 30% discount with a €100 top-up.
The accompanying universal SIM card software is currently only in English, but Transatel says more languages will be offered soon.
You can get more details and order the global SIM card here.