2012 Mobile Star Awards Winner:
>  Consumer App: Shopping or Sales — MobileBits
>  Success Story: Mobile Marketing — McDonald's & Samy
Success Story: McDonald's & SAMY
Marketing Challenge/Customer Needs:
Despite very modest and stagnant redemption rates, print couponing has been the standard call to action for McDonald's since they began promoting their UEFA EURO sponsorship in 1992. Mobile had been an untapped opportunity to reignite consumer engagement and potentially spur top line revenue growth. Moreover, McDonald's wanted to create a real-time, location based, digital consumer communication channel that leveraged the UEFA EURO 2012 relationship to create a longer term and more permanent feedback loop with their most loyal customer.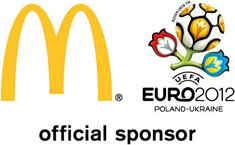 Mobile Strategy:
McDonald's selected SAMY as the mobile solution, on both Apple and Android powered devices, to be the preferred mobile channel for EURO 2012. SAMY is a 'Mobile Mall' application that enables any merchant, retailer or brand to connect with large numbers of mobile consumers through the SAMY network. The application provides network partners all the tools they require to connect with, create and manage mobile campaigns, deals, offers, loyalty and rewards to a subscribed mobile consumer in real-time.
The SAMY network had been a critical component of the McDonald's digital marketing strategy since 2011 and had already proven its value in previous campaigns such as their Monopoly Campaign. An added benefit was that over time SAMY had quickly risen to be the #1 downloaded shopping application in the Swiss app store with 1 million merchant subscriptions and 10 million app/merchant interactions across more than 50 brands in the country.
These were the critical factors that provided McDonald's the opportunity to attract new subscribers who had already installed the app, but weren't necessarily McDonald's customers. SAMY's growing user base expanded McDonald's reach to a younger audience, which traditionally ignores or doesn't receive paper deals or coupons.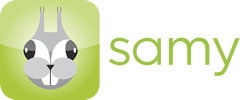 McDonald's used traditional print media strategies and integrated a call-to-action to download SAMY from the app stores. These included prominently featured a SAMY logo on the printed coupon sheet, tray liners, postcards and door stickers as well as a major social media push to drive awareness to the SAMY application for their Facebook page fans.
Results:
The campaign ran the entire length of EURO 2012 (3.5 Weeks in June-July 2012) and the results were dramatic:
Overall vouchers redeemed per viewed = 20%
Subscriber growth during first 4 weeks of campaign = 44%
The overwhelming results of the McDonald's/SAMY campaigns haven't gone unnoticed by other countries and brands that participate in the SAMY network. Major retailers such as EURO SPAR and ORRELL FUSSELI in Europe, among others, are ramping up their activities in the SAMY experience. And all have approached MobileBits to further integrate major brand campaign initiatives and functionality into their SAMY storefront to drive more business.
Learn more about the campaign's Samy4Me 'Mobile Mall' component in this short video.
Learn more about Samy and MobileBits.