2012 Mobile Star Awards Winner:
Healthcare Success Story — Health eVillages
Over one billion people around the world live in challenged, underserved environments that lack healthcare access. In the most remote healthcare clinics and hospitals, medical professionals don't have even basic medical reference books and information that could help raise the quality of patient care and save lives.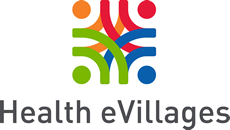 To combat this issue, in 2011, Physicians Interactive (PI) and the Robert F. Kennedy Memorial Center for Justice and Human Rights ("RFK Center") created Health eVillages (a not-for-profit program of the RFK Center) that is rooted in the belief that powerful mobile technology and applications can help make a big difference.
Health eVillages provides mobile devices, such as iPads, iPhones and iPods, to clinicians in areas that lack adequate medical resources and reference materials. Using the latest in mHealth technology, the organization loads the devices with the current medical reference information form a library of over 600 medical titles covering all specialties), which is then used by clinicians at the point of care to improve patient treatment. Health eVillages also provides full training for each location.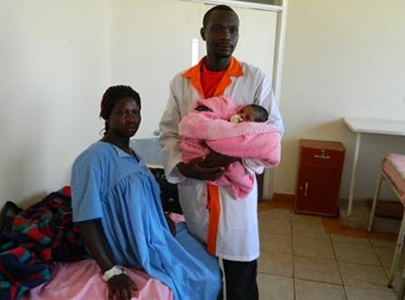 Mobile devices were only one piece to solving the healthcare needs in areas that also lacked Internet and infrastructure. To overcome such challenges, Health eVillages formed partnerships with leading healthcare and technology organizations to secure the necessary power sources to keep the devices running.
Health eVillages now works with Suntactics to provide solar panels to charge devices in areas with little or no electricity and with Skyscape, a division of PI, to pack the devices with relevant clinical content that can be accessed in areas with no Internet.
Health eVillages successes
Since 2011, Health eVillages launched six pilot projects in Kijabe, Kenya; Lwala, Kenya; Uganda; China; Haiti; and rural Louisiana. As of late 2012, 53% of participating clinicians were referencing their mobile devices multiple times a day. As a result, 73% reported that they could more accurately diagnose patients earlier, while 67% found safer, more effective treatments to implement.
These devices have also helped in life-threatening scenarios, even enabling one nurse in Lwala to save the life of a pregnant woman and her newborn child. The nurse researched and reviewed the life-saving procedure during a Health eVillages training session the day prior and was able to provide the proper medical care to save both lives.
In just a few months, clinicians have already credited Health eVillages' devices with improving patient care as it becomes the app that saves lives. For more on Health eVillages current projects, visit their website. For more information on program partner Skyscape, see the company's featured directory page on MobileVillage.