MobileVillage (MV) and Appcelerator (APP) bring you a quick read of the biggest mobile apps news and other mobile technology news stories. In this week's mobile news roundup: Asus & HP Snapdragon PC hybrids, Google phone screen privacy protector, unlocked iPhone X, iPhone jailbreaking services shut down, mobile game downloads, Facebook business features, Facebook India VR program, Android 8.1 preview, Amazon Sumerian 3D builder and more.
World's largest Starbucks opens, debuts Starbucks AR app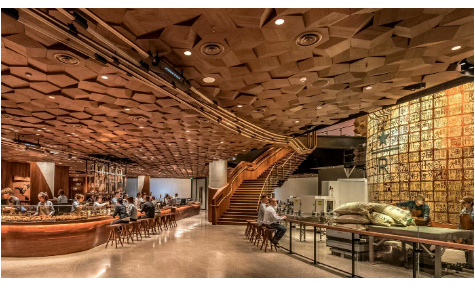 Americans always say that "everything is bigger in Texas" — but lately China has wanted to outdo everyone else in size. So it's no surprise that the worlds' largest Starbucks is now in Shanghai. Opening December 6, the Shanghai Starbucks "Reserve Roastery" is 30,000 square feet (2,700 square meters), which is twice as big as the original Roastery in Seattle. The new Starbucks boasts the world's largest coffee bar at 88 feet (27 meters) long, a 40-ton, two-story high copper cask, a 3D-printed tea bar, and decor made of reclaimed materials. The store and accompanying Starbucks AR app was built with Alibaba, China's retail version of Amazon.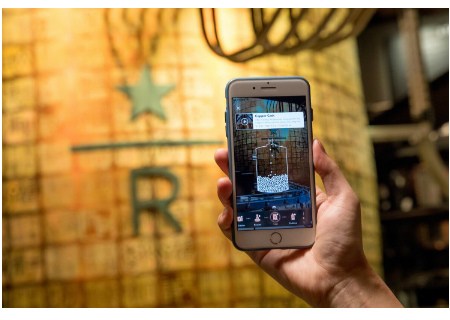 Customers who install a Starbucks AR app can point at the store's features to learn about them, unlock virtual badges, and of course buy drinks or food from the bars or onsite Princi bakery. But no need to wait in line — customers can look at the menu in the app or point their phones at one of the bars to see the menu virtually unfold. Then customers can order from one of the roaming baristas, pay on the spot, and be notified via phone when and where in the store to pick up their order. Customers not using the Starbucks AR app can still see some of the same AR content by scanning QR codes around the store. And once back at home, customers can order Starbucks products for delivery from Alibaba.
China is Starbucks' fastest growing market with more than 3,000 stores — 600 in Shanghai alone. Although Starbucks hasn't said if China will get more Roastery stores, the company plans to open Roasteries in Milan and New York in 2018, then in Tokyo and Chicago in 2019. You can see more photos of the store and app here. — MV
Asus, HP each debut 20-hour battery Snapdragon PC
Yes — you read that right. Asus and HP are the first PC makers to each announce a PC powered by a Snapdragon processor, which is the Qualcomm chip found only in higher end Android phones. Unlike the x86 and x64 processor architectures of traditional Windows PCs, the new HP Envy x2 (pictured) and Asus NovaGo boast 20 hours of battery life, tablet-fast boot or wake-up times, and always-on LTE connectivity.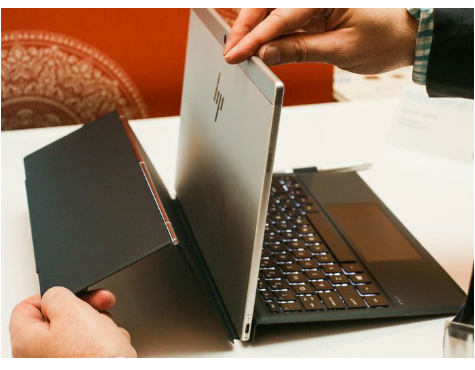 For its part, the NovaGo is a mid-range, 13″ Snapdragon PC tablet hybrid that starts at US $600 for 4GB RAM/64GB of storage, or $800 for 8GB/256GB. Windows Central has this hands-on preview. But if you're not an Asus fan, HP's Envy x2 is a 12-inch Snapdragon PC hybrid, which with its aluminum shell and wraparound keyboard, might be mistaken for the Microsoft Surface. No price was announced, but with its build style and Bang & Olufsen speakers, we expect it to cost a bit more than the NovaGo. CNet has a hands-on preview.
Other PC makers are expected to reveal Snapdragon-powered PCs at CES in a few weeks. The downside to these devices? While a typical Snapdragon PC can run "optimized" versions of regular Windows Store apps, they may not be able to handle the same app features made for full-powered PCs. And the network: in the US, the NovaGo and Envy x2 will at first be exclusive to Sprint, though in some other countries customers may have more carrier choices. — MV
Google tests phone screen privacy protector app
One day, you may no longer have to worry about people sneaking peeks of your phone screen. This week, Google is previewing an AI-powered tool that can identify when someone looks at your display. The "e-screen protector" utilizes a smartphone's front camera and eye detection algorithms to determine if more than one person is looking at the screen.
In a demo video, the technology reacts almost instantly to a pair of wandering eyes looking at the screen (Google says it can recognize someone's gaze in 2 milliseconds), and then tags the perpetrator with Snapchat-inspired rainbow vomit. The software is still in the research phase, and it's unclear if Google plans to add it to future versions of Android. — APP
iPhone X unlocked in the US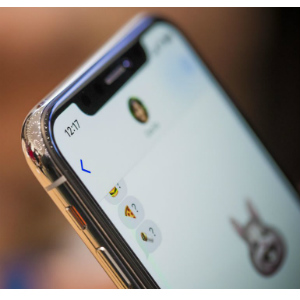 If you're in the US and were hoping for an unlocked iPhone X, you're in luck. The SIM-free, unlocked iPhone X is now selling on Apple's website with support for both CDMA and GSM networks. Just select the "buy without a carrier" option — but first check with your carrier of choice to make sure the iPhone X is supported. With no more shipping delays expected, you can get your new phone in as little as 5-6 days. And for select areas, you can order online and pick it up in an Apple store.
Related video: iPhone 8 vs Samsung Galaxy S8 Plus compared — MV
iPhone jailbreaking services die as interest fades
A few years ago, Apple users were flocking to jailbreak their iPhones. Some developers even launched apps only for jailbroken phones to mock Apple's rigid App Store approval process. But according to a new report, economic viability and user interest in iPhone jailbreaking is dwindling. Two major iPhone jailbreaking services, ModMyi and MaCiti have closed over the past two weeks, citing a declining user base and costs. Apple is likely pleased that iOS 11 has yet to be jailbroken. Even the largest iPhone jailbreaking service available, called JailBreakMe, has been radio silent on progress for jailbreaking iOS 11. — APP
New Facebook business features: Messenger Broadcast, website chat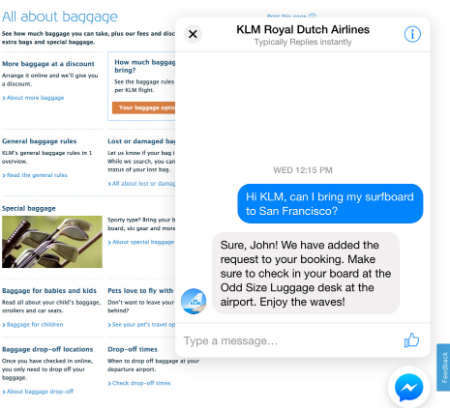 Facebook has announced some updates for two new Messenger business features. The company is testing a way for brands to blast mass messages to followers via the chat app. The new Messenger Broadcast feature would allow businesses to send a multimedia note within the app that contains text, images, video and a call to action, such as a web link. It's currently unclear if Messenger Broadcast will be free or not to brands.
Another new Facebook business feature called Customer Chat is now available to everyone through an open beta. This one allows businesses to integrate the Messenger app into their customer chat service on their website. The mobile website plugin will automatically open the app and save previous message history. So far, no release date has been set for the new Facebook business features. — APP
Facebook India VR program launches
Facebook is investing in India VR (virtual reality) companies. The company has announced an India VR accelerator program called the India Innovation Hub, which is teaming up with India VR incubator T-Hub. The Innovation Hub will grant ten India VR startups access to the company's VR Innovation lab as a part of a six-month program. Facebook also announced a School of Innovation program in India, which will enable ten teams of engineering students to build a new product idea using VR.
With at least 450 India VR companies already in business, VR is finding its way into more of India's tech applications such as in engineering, healthcare and entertainment. Facebook hopes to win over the growing India VR market with its Oculus and other VR products. — MV
Mobile game downloads and funding boom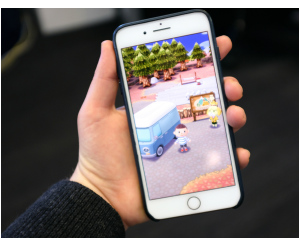 With new technologies like augmented reality and video game industry veterans such as Nintendo now diving in, the mobile gaming space is continuing to heat up. Nintendo revealed that over 15 million people downloaded its new Animal Crossing: Pocket Camp game (pictured) in the first week of release. That makes it Nintendo's second most popular mobile game debut following Super Mario Run. Animal Crossing is free to download, but contains optional in-app purchases.
Meanwhile, Pokemon Go creators Niantic have announced that they've received $200 million in funding after announcing the development of a highly anticipated Harry Potter AR game. Pokemon Go has generated $1.2 billion dollars in the year and a half since its release. With the global popularity of the Harry Potter series, that success is likely continue when the game debuts next year. — APP
Google releases Android 8.1 preview
In developer news, Google has released its final Android 8.1 preview version, which will finally activate its Pixel 2 phone's dormant imaging chip called Visual Core. Support for this chip will allow camera apps with the proper API to snap photos using Google's HDR+. Visual Core support will allow the Pixel 2 to capture images more quickly than it does currently, and let third party apps reap the benefits of Google's HDR+ crispness in photos. The Android 8.1 preview is set to be released next month, but developers can try out Visual Core for themselves now through Google's beta program. — APP
Amazon Sumerian aims to help you build AR, VR and 3D apps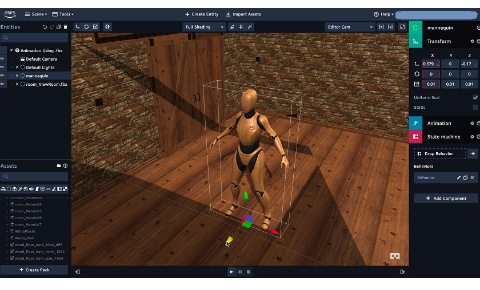 Amazon has announced its first augmented reality and virtual reality developer tools. Amazon Sumerian aims to help devs build and host 3D apps across a number of platforms like phones, tablets, headsets, digital signage and web browsers. Amazon Sumerian is browser based and will be free to use (with users only paying for storage of what they create). Developers can now access a preview version to build virtual environments using libraries of pre-built objects.
Among those pre-built objects are customizable, 3D animated characters called "hosts" that devs can use to interact with users, as well as to integrate with third-party developers such as Mapbox for things like location services. Amazon Sumerian aims to be easy enough to use for those new to creating 3D experiences, while also containing the depth for creating more advanced content. You can see a demo and sign up for Amazon Sumerian on Amazon's blog. — APP & MV
Appcelerator Studio 5.0 out with Titanium SDK 7.0 release candidate
Appcelerator with its parent company Axway has published Release Candidate versions of Axway Titanium SDK 7.0, which is now bundled with Appcelerator Studio 5.0, plus updated versions of Appcelerator CLI and Hyperloop. This is a major release with new features, bug fixes, improvements, and API changes. Titanium SDK has more support for Android development, including native support for Android ARM 64-bit devices, Android O notification channel support, and Custom Quick settings tiles support for Android N.
The new SDK bundle also improves on Google Play Services support by removing the library from Appcelerator-provided modules and providing a ti.playservices module for a single implementation. Also new is Appcelerator Daemon, which is a node.js server running in the background providing an API for future tooling feature and performance improvements. Check out all the new features and updates here. — APP & MV
Apple to shut down iTunes Connect Dec. 23-27
Apple said that it will shutter iTunes Connect this year from December 23 to December 27. The company usually shuts down the service, which approves new apps or app changes for the App Store, for about a week during the holidays to provide its staff with some time off. This means that new app submissions or updates to existing apps such as price changes need to be submitted and accepted before that date. All other iTunes Connect tools will remain available to developers throughout the holidays. — APP
This mobile news roundup was composed by MobileVillage Editor Gary Thayer, and Erin Bailey of Appcelerator, a top mobile development platform company. Want your news featured in 'Mobile Week'? First check out our submission guidelines. We give preference to mobile news about mobile trends, innovations, major app updates, major players & official Mobile Star Awards Nominees. Mobile news: Snapdragon PC hybrids, Google phone screen privacy protector, unlocked iPhone X, iPhone jailbreaking services close, mobile game downloads, Facebook business features, Facebook India VR program, Android 8.1 preview, Amazon Sumerian 3D builder, Snapdragon PC hybrids