You may not have heard or know much about Xiaomi ("she-au-me"), but you will. The Chinese company has only been selling smartphones for three years now, but it's already now the world's third largest smartphone maker after Samsung and Apple. Xiaomi also beat China's Lenovo and Korea's LG — both of which are neck-in-neck for fourth place, according to the latest smartphone sales report from International Data Corporation (IDC).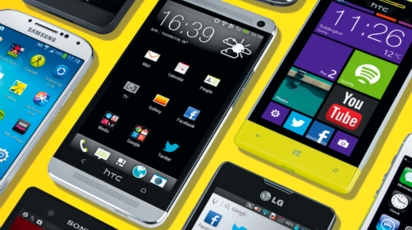 Thanks to new smartphone releases and smartphone sales in newer markets, global smartphone shipments surged 25 percent and passed 300 million units for the second consecutive quarter, according to IDC. The world's smartphone vendors shipped a total of 327.6 million devices during the third quarter of 2014 (3Q14) — acheiving 25.2% growth as compared to the 261.7 million units shipped in 3Q13 and 8.7% sequential growth above the 301.3 million units shipped in 2Q14.
"We've finally reached a point where most developed markets are experiencing single-digit growth while emerging markets are still growing at more than 30% collectively," says Ryan Reith, Program Director with IDC's Worldwide Quarterly Mobile Phone Tracker. "In these markets, smartphone price points are making mobile computing possible where we once expected feature phones to remain dominant."
This is great news for overall volumes, says Reith. The challenge is now how to make money on devices that are quickly becoming commodity products. "Outside of Apple, many are struggling to do this," he says.
A driving force behind the record smartphone volume was the combined effort of Xiaomi, Lenovo, and LG, which all posted market-beating growth despite big differences in sales strategies.
"This shows that there is still room to compete… whether it be in the low end as Lenovo has done, at the high end where Xiaomi competes, or in both as LG Electronics has shown," says IDC's mobile phone Research Manager Ramon Llamas. And beyond the top five, he says, "there are a number of other vendors achieving similar results."
Smartphone sales top 5 vendor highlights:
Samsung remained the clear leader in worldwide smartphone sales, but was the only company among the top five to see its shipment volume decline year over year, according to IDC. With continued competitive pressure from nearly every side coupled with cooling demand for its high-end devices, the company's volumes have fallen from their previous highs at the start of the year. Although Samsung has long relied on its high-end devices, its mid-range and low-end models drove volume for the quarter and subsequently drove down ASPs.
Apple took the wraps off its highly anticipated iPhone 6 and iPhone 6 Plus, and in the process posted its largest third-quarter volume ever. Although the company posted strong results of 10 million units sold during its initial launch weekend, what should not be overlooked is the sustained demand for its older iPhone 5S and 5C models, which comprised the bulk of its volume for the quarter.
Xiaomi jumped into the top 5 list for the first time at the number 3 position thanks to its focus on China and adjacent markets, which resulted in triple-digit year-over-year growth. Key to its success was the launch of its Mi4 smartphone in August, which was positioned as a high-end alternative to the status quo. What remains to be seen is how quickly the company can move beyond its home territories to drive volumes higher.
Lenovo tied for fourth with LG, as its results improved on steady gains at home and abroad with the share of non-China shipments rising steadily to hit 20% in 3Q14, up from 9% a year ago, says IDC. Sub-US$100 smartphones like the A369i and A316 drove volumes from emerging markets in Asia/Pacific and the Middle East and Africa. Domestically, it launched a number of 4G handsets, with some at lower price points.
LG's strategy to court the market with low-cost smartphones has paid enough dividends to push its total volumes past the 15 million unit mark for the first time in the company's history. Its F-and L-series smartphones have earned a warm reception, within both emerging and developed markets. At the same time, LG released its flagship G3 to maintain a presence in the high-end of the market, lifting the company's overall LTE footprint.
For even more details, check out IDC's Worldwide Quarterly Mobile Phone Tracker.