If you follow Apple, you were probably alarmed last week when Apple announced slower sales and its first overall revenue decline in 13 years. But we had plenty of warning about the slow Apple sales — it was three months ago that Apple predicted that iPhone sales numbers would drop to their slowest growth since the phone debuted back in 2007.
Although the 51.2 million iPhones Apple sold last quarter are still the fourth highest it's ever reported, those sales were offset by declining iPad sales and slow growth overall. China–Apple's biggest market after the US, especially saw slow Apple sales. There, iPhone and iPad sales fell by more than 25 percent, and Apple expects the next quarter to be no better.
To add insult to injury, giant Apple shareholder Carl Icahn announced last week that he sold off all 45.8 million of his Apple shares. Although Icahn claims to have raked in a 3-year, $2 billion profit from his Apple investment, he's worried that future profits would be harder to come by–especially in China.
After the two announcements, Apple's share price dropped 10 percent by the end of Friday.
Apple CEO Tim Cook tried to brighten the gloomy report, however. He says that Apple still has a 95% satisfaction rate with the iPhone, and the company added more customers switching from Android or other platforms in the past six months than any other quarter since the first iPhone's release in 2007.
Reasons behind slow Apple sales
Industry watchers say that Apple has lost some of its luster–especially without a major hit product in recent years. The Apple Watch is selling well but lacks must-have appeal, and new iPhones and iPads are now incremental upgrades. Apple's newer MacBooks–despite their growing cult following–often still lag behind higher-spec'ed, cheaper Windows machines. That all adds up to less incentive for us to upgrade our devices–especially if we're happy enough with what we're already using.
And remember Apple's infamous commandeering, secretive ways of doing business? Those aren't always working anymore, either. Apple's so-called walled garden approach of tightly controlling its suppliers, app developers, media partners, and even its employees have caused some of those people to leave–or at least question their loyalty.
Apple still has big hopes for growth in China and India, but it's so far met with hurdles. China in particular has been a tough market to crack, with tight government regulations on foreign businesses, a slowing economy, and increasingly unstable renminbi currency. And even with Apple's new "entry level" iPhone and cheaper, older iPads, the Apple brand still priced out of reach for most consumers in China, India, and other developing countries.
China's other mobile darling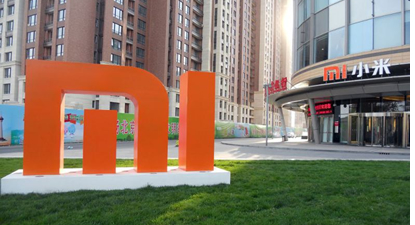 Slow Apple sales also mirror tough times across the mobile phone industry, says Professor Howard Yu, professor of Strategic Management and Innovation at the IMD business school. As an example, Yu reminds us about China's new mobile phone darling Xiaomi, which within just a few years of its 2011 launch, overtook Samsung and Apple to become China's largest mobile phone maker–and the world's third.
Many things contributed to Xiaomi's success. It was able to launch in China well before Apple did, and its phones were half the price of Apple's–even though Xiaomi copied Apple designs. Xiaomi also added its own social media platform to engage millions of Chinese to help improve their phone's operating system, says Yu. And perhaps most importantly–many Chinese buyers wanted to support their own country's mobile darlings.
But Xiaomi's glory was short lived. Last year, its first-place title was snatched up by China's Huawei–a company that already billed itself as a low-cost leader. Like Apple, Xiaomi is still popular on its home turf. But neither company can continue to rely on just slick-looking hardware to remain on top.
Modularity and digitalization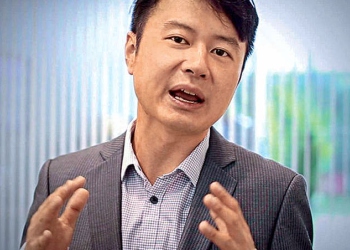 Why? Yu blames two underlying forces: modularity and digitalization. Modularity means that smartphones and other tablets are now being made more modular, with interchangeable chips, displays, and other parts supplied by factories in China, South Korea, and Singapore. Because of this, mobile devices can be made more efficiently and cheaply.
"Ever since Western companies began outsourcing manufacturing to Asia in search of low wages, engineers have been devising clever ways to standardize components," says Yu. "A mobile phone today has become far cheaper and more flexible to manufacture…compared to 15 years ago. The barrier to enter the industry has dropped. Xiaomi–unlike Apple and Samsung–doesn't run a single factory. All of its assembly and component fabrication are outsourced."
Digitization is just what you think it is: innovations in the digital world of software and web-based applications. Such innovations are now the most powerful forces that drive new technology features–and if companies can't keep up with this application innovation, they stand to die out. Yu ticks off lots of examples: Kodak, Polaroid, the Sony Walkman, Toshiba's CRT TV, and Hitachi's VCR were all killed by digitization.
"Hardware has become commoditized," he says. "The seamless consumer experience delivered by [iDevices] has little to do with cutting edge hardware technology–those were off-the-shelf by third parties." Instead, Yu says it's cutting edge software design that has helped Apple the most. But if Apple doesn't keep up with the trend to more modular products, it stands to lose out.
"Today, modularity and digitization are displacing the old timers. Out with Nokia, Blackberry and Motorola. In with Samsung, Google Android, and [to some degree] Apple." Who's next?
What lies ahead
The so-called Internet of Things (web-connected "smart" devices and everyday objects) will only further speed up these trends, Yu predicts. With more information being transferred to and from "the cloud", both hardware and applications are becoming ever more digitized and modularized.
"The speed of change and toppling of industry leaders we have observed in the mobile space will naturally spread elsewhere," he says. "If your industry is next, are you ready?"
.


Related News:


.

China Mobile Market Cools, But Apple Still Hot

Smartphone Sales Jump 30% In A Year, Apple Retakes Lead

Smartphone Sales Grow 25%, Xiaomi Now 3rd Top Dog

Xiaomi Passes Samsung In China; Now No. 5 Worldwide

.