2013 Mobile Star Awards Entrant:
>  Enterprise Healthcare Reference – Skyscape Medical Resources

2012 Mobile Star Awards Winner:
>  Enterprise Healthcare Reference – Skyscape Medical Resources
>  Healthcare Success Story – Health eVillages
Company Summary:
293 Boston Post Road, Suite 320
Marlborough, MA, 01752
(+1) 888-759-7227
info [at] skyscape.com
www.skyscape.com

Contacts:
>  Kristin Snowdon-Smith, Partner Marketing Manager, kristin [at] skyscape.com
>  Deidre Merritt, Account Executive, dmerritt [at] skyscape.com
Company Structure:  Private Company, established in 1993
Operating Systems Supported:  Android, Apple iOS, BlackBerry 7, BlackBerry 10
Featured Mobile Solutions: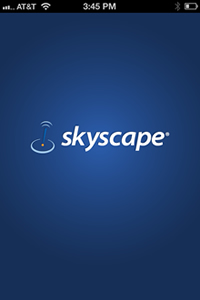 The Skyscape Medical Resources app provides more than 2 million physicians, nurses, students and other healthcare professional (HCP) users worldwide with access to essential clinical decision support tools at the point of care.
Though it's a free medical app, Skyscape offers users four valuable tools including clinical references, a drug guide, a medical calculator and news notifications.  The Outlines in Clinical Medicine resource shares information on 850+ diseases and symptom-related topics, while RxDrugs supplies information on thousands of brand name and generic drugs along with an interaction checker, pill images and formulary data covering more than 5,000 U.S. health plans.  The medical calculator, Archimedes, offers 200+ tools that are organized by specialty.  The healthcare industry survives on new data for conditions, medical treatments, technology and more, meaning HCPS must have access to the most up-to-date content.  As such, Skyscape developed MedAlert™ notifications, which deliver breaking clinical news, drug alerts and other emerging data directly to the user's device.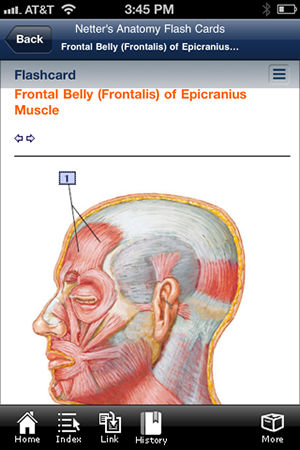 All of Skyscape's medical content is selected with the HCP in mind, ensuring the majority of the resources HCPS use in school and during training is available within the app in a convenient mobile format.  Skyscape offers more than 500 premium clinical resources and other tools that were created in partnership with trusted medical publishers such as FA Davis, Lippincott Williams & Wilkins-Wolters Kluwer Health, McGraw Hill and Merck & Co.  HCPs can customize their apps with the resources they need, based on their profession and specialty.
Since 2011, Skyscape has leveraged Apple's in-app purchasing functionality, effectively consolidating all its premium resources into its Medical Resources app.  Now clinicians and students spend less time finding the right resources and spend more time treating their patients.
Skyscape goes beyond providing just the resources; it helps HCPs do their jobs better. Instead of spending time combing through multiple websites or apps; using smartsearch Skyscape allows clinicians to search its entire resource library at once.  With Skyscape's SmartLink, users can cross-reference multiple Skyscape resources so when HCPS are checking clinical information during a patient visit, they can link to relevant treatment guidelines, review drug information and more without disrupting their workflow.
By accessing its clinical resources, integrated calculators, algorithms, medical journals and other tools, HCPs can efficiently be guided through diagnosis, treatment and ongoing management to provide the best possible treatment at the point of care to their patients – all thanks to Skyscape's Medical Resources app.
See how Skyscape's Health eVillages initiative provides medical resources to clinicians in Africa, China; Haiti; and rural Louisiana.