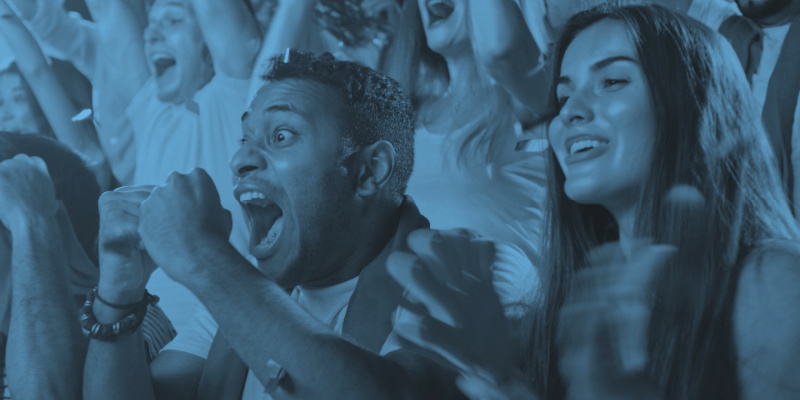 In 2015 SportyTrader and Wincomparator — two huge sports traffic generator companies in Europe, decided to join forces. They became the Skores Group, a 40-person company dedicated to providing the best live football scores and live sports experience to its users — anytime and anywhere.
Skores has been publishing one major app since 2012: Live Football, a live football scores app with active users in more that 150 countries. With over 85 million visits per month, 20 million apps download, 3.5 million sports fans on Facebook, and 600 million impressions per month, Skores offers the most extensive real time sports information to its users. Skores apps are made by sports fans, for sports fans.
Live football scores & other top features:
Skores Live Football covers over 1,000 football leagues, delivering live football scores, live match results, league tables and rankings, videos of goals and highlights, push notification for goals, line ups, sports statistics, history and details of teams and players, match summaries, expert tips, competition rankings and match fixture lists. Also, the app gives you complete control over your favourites. You define your favourite teams and your favourite competitions for a 100% on-demand app!
No matter where you are, access all the results and follow all scores for all competitions, live.
The Skores app has been natively developed for iOS, Android and Windows phone. For iOS and Android, Skores provides a mobile version, a tablet version and a watch version. In 2017, the App has been meticulously redesigned to create a more enjoyable navigation, adding a search function, new complete team records, enhanced videos and statistics, and wearable versions. Skores also released a voice-over function and an ad-free paid version.
Skores Live Football is ranked in the top 10 most downloaded sports apps in Italy, Spain and France. With a sensational ranking of 4.5/5 in various stores, the Skores Live Football app has become the ONE that sports fans prefer to bring them the all-round sporting experience. Skores apps are available for iOS, Android and Windows Phone. You can get Skores Live Football for Android in the Play Store, and for iOS in Apple's App Store.
Skores mobile app awards:
Skores (formerly Sportytrader) is the proud winner of the BestAppEver award for Best Sports App (2014), No. 1 on Android and No. 2 on iOS. In 2015, SportyTrader was again shortlisted in both categories. The BestAppEver awards (2008-2014) selected the favourite applications of users, so they provided excellent feedback on our app features and flow.
Skores also won the Best Italian Affiliate Award for 2016 and 2017 from EGR (eGaming Review), and Skores Live Football is a "Best of 2017" Mobile Star Awards winner. You can quickly get in touch with Skores below this video.
"Best of 2017" Mobile Star Awards Winner:
Best Sports Fan App — Skores Live Football

Company Profile:

Skores
74 Rue Des Arts
59 800 Lille, France
Tel: +33 (0) 1 85 09 70 27
skores.com

Facebook:  /Skoresofficial
Instagram:  /Skores
LinkedIn:  Skores
YouTube:  Skores
Contacts:
Maxime Combarieu, Sales Director — mcombarieu [at] skores.com
Structure:  Private company, est. in 2006
No. of Employees:  Approx. 40
OS Supported:
All Browsers, Android, Android Wear, iOS, watchOS, Chrome, Linux, Mac, Windows