2012 Mobile Star Awards Entries:
>  Enterprise Software: Healthcare Reference — PEPID PCP
Company Summary:
4620 N. 16th Street Suite C-217
Phoenix, AZ 85016
(+1) 888-321-7828
sales@pepid.com
www.pepid.com

Contacts:
Logan Archambault, Sales Director, larchambault [at] pepid.com

Company Structure:  Private Company, established in 1994
Markets:  Healthcare, Military
Operating Systems Supported:  All Platforms, All Web Browsers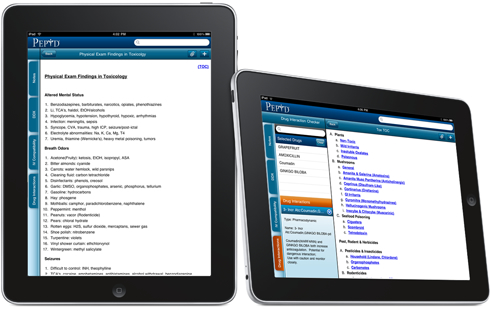 Product Summary:
The possibility of finding everything you need in one place is powerful, and no place does this have more impact than healthcare. Imagine the power of being able to enter patient symptoms to find a diagnosis, while simultaneously checking for drug interactions and confirming a dose – all from ANY mobile device or computer. PEPID Primary Care Plus Ambulatory Care (PEPID PCP) does just that.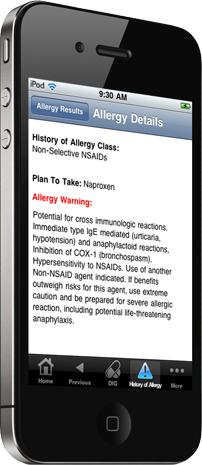 The only clinical and drug reference that's completely integrated, PEPID PCP allows clinicians to easily flow from a disease, to proper treatments, dosing, interaction and more with just a few clicks, eliminating the need to close out of one database and open another. Reviewed by leading professional organization, including the Family Physicians Inquires Network (FPIN) and the American Society of Health-System Pharmacists (ASHP), you can be assured that all clinical and drug information is unbiased and of the highest quality.
The leading clinical and drug reference covering all medical specialties, PEPID PCP Suite provides physicians, physician assistant and nurse practitioners with the information they need to provide the highest level of patient care. PEPID PCP also has more than 5x more clinical information, drug monographs, medical calculators and lab test than the next competitors – this ensures that clinicians can find anything from the common to the atypical in PEPID.
94% of PEPID Primary Care Plus subscribers would recommend the application to their colleagues, and recent research revealed that 44% of healthcare professionals indicate PEPID PCP saves them more than 16 minutes per day.