IBM and Pfizer are collaborating on new mobile, remote patient monitoring apps and devices to improve care for patients with Parkinson's and related diseases. The experimental approach relies on sensors, mobile devices, and machine learning to provide real-time, 24-hour information on patient symptoms to clinicians and researchers.
Patients with Parkinson's and similar neurological diseases normally get worse over time and suffer from uncontrolled movement and/or impaired ability to think, talk clearly, eat, toilet, walk, and sleep. Parkinson's requires ongoing adjustment of medications and therapies, depending on the progression of the disease and response of the patient.
The patient remote monitoring technology aims to help clinicians accurately measure a range of health indicators, including motor function, dyskinesia, cognition, sleep, eating, dressing, and personal care. Patients or their caregivers would regularly send data to clinicians via smartphones or smart bands, and via sensors worn or affixed to objects that patients use regularly, such as a walker, wheelchair, toilet, or bed.
Insights from these data could help clinicians understand the effect of a patient's medication as the disease progresses, and then optimize the patient's treatment regimen as needed. Data generated through the system could also arm researchers with the insights and real-world evidence needed to help accelerate potential new and better therapies.
"We are testing ways to create a system that passively collects data with little to no burden on the patient, and to provide doctors and researchers with objective, real-time insights that could change the way patients are monitored and treated," says Arvind Krishna, Senior Vice President and Director of IBM Research.
Remote patient monitoring clinical trials


.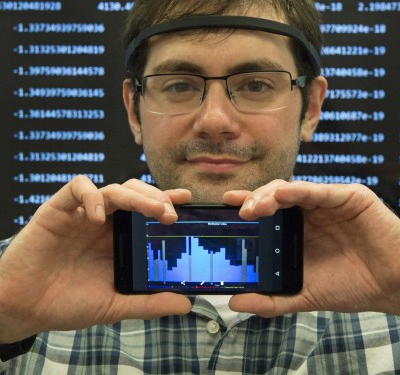 IBM and Pfizer foresee the remote patient monitoring system moving into clinical testing quickly. As part of that testing, the companies plan to convene an advisory board of patient groups, advocacy organizations, clinicians, and neuroscientists. The goal of the board is to offer guidance on the use of technology, medical devices, data management, research protocols, and the needs of Parksinson's patients.
According to the Parkinson's Disease Foundation, and an estimated seven to 10 million people suffer from the disease globally. And according to the World Health Organization, neurological disorders including Parkinson's, Alzheimer's, stroke, multiple sclerosis and epilepsy account for 12 percent of total deaths around the world.
IBM's other IoT healthcare projects
.
This project is just one part of IBM's goal to advance Internet of Things (IoT) technologies in healthcare. IBM's new Watson Health division is working with medical device manufacturer Medtronic to create a cognitive app designed to analyze real-time data from Medtronic devices. The Medtronic app aims to help detect important patterns and trends for people with diabetes, and is supposed to be available this summer.
IBM has been working with Emory University Hospital in Atlanta for the past three years to create an instrumented ICU using streaming analytics technology to advance predictive medicine for critical patients in the ICU. The new system will enable clinicians to acquire and analyze medical data at a volume and velocity that was never before possible.
And at The University of Ontario Institute of Technology east of Toronto, the same analytics system has been used for years by neonatal intensive care specialists. There, the system enables doctors to analyze a constant stream of information from sensors monitoring premature babies, helping them spot the onset of sepsis infections up to 24 hours earlier.
.