Virtual reality, or VR content is one of the next big things in mobile, gaming, video, and all kinds of entertainment and enterprise applications. Current VR trends show ever more investment, lower costs, better user experiences, and more users. To help us better understand these trends, Futuresource VR expert Carl Hibbert gives us some important numbers, news analysis, and strategies. Here's what he has to say about VR content and related VR trends:
VR trends show steady growth, huge potential
(By Carl Hibbert, Assoc. Director, Media & Entertainment, Futuresource)
When taking stock of the VR ecosystem, it is clear that the commitment to driving the sector towards eventual success is as strong as ever.
From a hardware perspective, continued innovation and price erosion are grabbing consumers' attention, whilst big investors in VR such as Facebook are providing clear evidence of their ongoing VR push. At its recent F8 conference, Facebook outlined a VR strategy that spanned from social media through to 360 video capture. (We'll discuss its closure of Oculus Studios in a second.)
And this push is paying dividends. Futuresource's consumer research panel called 'Living with Digital' reported 9% of consumers across the the US, UK, France and Germany have tried VR as of December 2016—that's 3 percentage points more than the six months previous. So, hardware is rolling out. But if consumers don't have any content to engage with on these devices, the longevity of this segment will be short-lived.
Gaming has been the early consumer win for VR, immediately monetised through a core demographic that is typically less price sensitive than most. And having paid hundreds of dollars for a headset, VR gamers are keen to put it to good use.
The VR headset market is rapidly becoming established. Besides the popular Samsung Gear VR, we've seen sales growth for HTC's Vive and Facebook's Oculus headsets, coupled with the new Sony PlayStation (PS) VR, which finished 2016 with around 1 million unit sales [despite just launching in October 2016].
When you add in mobile VR and an installed base of close to a billion smartphones (rising to 1.2 billion by the end of the decade), combined with ever rising title availability across all platforms, a [predicted] global VR games software value of USD 3.7 billion by 2020 becomes possible.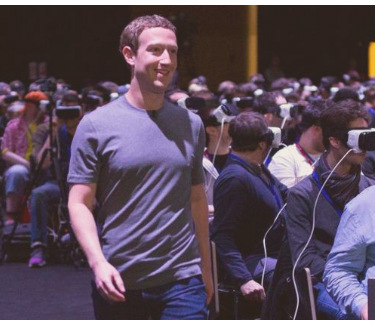 So, what about video—is there a future for VR video and experiences? Are alarm bells now ringing following Facebook's decision to shut down its Oculus Story Studio (5th May 2017) and its array of talent, which included several key hires from Pixar?
Futuresource's current opinion is there is indeed an opportunity, with the independent community and industry big hitters now having sufficient toes in the water to confirm a vested interest and commitment to success.
Paid VR content trends & strategies
But the VR content industry now needs to jump into paid-for content. Awareness and consumption has been fueled by the wide availability of free, good quality content but more experimentation with paid for models and getting consumers to put money back into the industry is now required. The trials that have taken place across the early-to-launch genres of music, sport, and adult VR content need to be expanded and replicated across a wide spectrum, but what will give it that push?
Pay-Per-View/Video-On-demand: Experimentation with one-off premium pieces of content, improving familiarity of the concept without ongoing commitment is already underway and set to be one of the early money spinners for the sector. Key sports events for example: imagine Klitschko vs Joshua the rematch in VR, or concerts offering front row or on-stage 360 views.
Use of Major Brand/Franchises: Studios have already indicated the intended use of VR to promote forthcoming cinema titles but the opportunity is there to extend the promotional content to become new standalone revenue streams. For brands such as Star Wars and Marvel, with whom fans will pay hundreds of dollars for collectibles, surely exclusive premium VR video content is an easy sell?
Bundling with Traditional Content: Bundling additional VR materials such as featurettes with the main title, or providing exclusive content and behind the scenes footage, allows possible upsell while retaining income from existing revenue streams.
Balancing Free Content with High Quality Premium Content: There is an abundance of free VR content currently available, and this is still critical to bolstering awareness. However, in addition to continuing pushing this segment, it is critical to drive high quality 'VR Originals' premium content that consumers will be willing to pay for.
Perhaps there is too much pressure on VR to achieve instant success. It's a technology which is still in its first mass consumer generation—with at present, the classic chicken and egg situation of limited consumer uptake not creating a viable user base—something that Google and YouTube are looking to change.
VR trends, uses and applications are still being discovered, and creators are still working out what works (and importantly what doesn't). But critically, there's commitment to invest, ensuring improved user experiences at ever lower costs, so it's now a case of more consumers starting to do more with it.
For more on recent VR and AR (augmented reality) trends, see our recent story on holographic content. You can find more media and entertainment content trends and services on Futuresource's website.
Top feature photo credit: Adobe Blog ("5 Hurdles to Creating and Distributing Content in VR, and How to Overcome Them")
.