Most consumers are more excited to adopt mobile payments than retail or service businesses realize, according to a global survey of 2,000 consumers and 300 executives conducted in late 2016 by IT services provider NTT Data. But companies must do more to ease their security concerns if adoption is to become widespread.
The new "Future of Money" study examines trends in cash usage and electronic payments worldwide. The results suggest companies aren't moving quickly enough to offer the secure mobile payment options consumers want. The study was carried out in partnership with Ingenico ePayments, Oxford Economics, and Charney Research,
Clashing mobile payments predictions
The survey found a third of consumers expect mobile money will dominate payments within a decade, with over half saying that cash use will decline in the next three years, compared to just 35 percent of executives predicting such a decline in cash. And whereas 40 percent of executives across multiple industries think people will pay for transactions in 10 years much as they do today, only 27 percent of consumers expect the payment landscape to remain unchanged.
Consumers' enthusiasm for a cashless, cardless future is encouraging,  but user adoption of mobile payments has not come close to the numbers many of us predicted five, three, even two years ago, says Sam Maule, director of Digital FSI at NTT Data Consulting.
In the US, he adds, mobile will not overtake cash and plastic until standards are adopted to improve security and convenience for consumers. "The results of our study clearly validate the expectations and challenges facing mobile payments adoption," he says.
We want mobile money
Other important findings from the study include:
60 percent of consumers agree that mobile money enhances their purchase experience, while placing nearly equal value on acceptance, security and convenience as drivers.
50 percent say mobile money drives loyalty to their financial institution or online merchant.
Consumers are least cash-dependent in the U.S. and Europe, with only 20 percent of Americans' monthly spend in cash.
About 70 percent of consumers would like to be able to make travel, entertainment, technology, retail, and healthcare purchases with their mobile phone or tablet.
Businesses see mobile money age gap
All business executives recognize advantages of mobile money, but younger execs are more enthusiastic: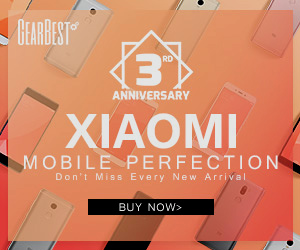 77 percent of US business leaders see the cost advantages of mobile money.
83 percent say mobile money improves the customer experience.
More than half of all executives surveyed say mobile money boosts loyalty.
Younger executives have a clearer vision of the mobile future: nearly 80 percent of millennial business leaders (18-34) believe accepting mobile money boosts or would boost sales, compared with 51 percent of business leaders over 50 years old.
71 percent of millenial business leaders say failure to do so puts them at a competitive disadvantage.
Mobile payment fraud still a big concern
Although consumers are enthusiastic about the possibilities for mobile money, more than half of us believe mobile wallets are less secure than cash and only 25 percent of consumers say online and mobile transactions are the safest type of transaction, according to the survey. Nearly 75 percent of consumers say that guarantees against fraud would encourage them to use mobile payments, but only 44 percent of businesses currently offer or plan to offer such guarantees.
"Fraud fear is top of mind for many consumers," says Peter Olynick, senior practice lead, Retail Banking at NTT Data. "Consumers are not just worried about losing one or two transactions, they fear having their identity stolen. If financial institutions can mitigate those fears and improve merchant adoption for mobile, we will see adoption rates begin to accelerate."
Consumer appetite for sophisticated biometric features like facial and iris recognition is strong, according to the survey. However, most businesses continue to rely on traditional passwords and finger scans. Fewer than a third of companies globally currently use or plan to use biometrics like face, voice and iris recognition to secure mobile devices. Security-focused consumers prefer multi-step authentication for mobile payments. (German and Scandinavian consumers, who trust passwords most, are the exceptions.)
The complete report, "The Future of Money," was just released. To request a copy, email FutureofMoney [at] oxfordeconomics.com.
Business motivators for mobile payments
Another mobile industry group following cashless and mobile payments is the Munich-based Smart Payment Association (SPA). The group's new report (link below) evaluates our progress being made towards a cashless future, explores the approaches being implemented worldwide and looks towards the new technology innovations that are driving the growth of cashless payments around the globe.
Around the world, central banks are looking to replace cash services in favor of cashless payments and related transactions. They have a lot of motives for doing so–such as inhibiting money laundering activities, choking off terrorist funding, and eliminating tax evasion, says the SPA.
Meanwhile, for countries across the world, promoting the move to a cashless society represents an opportunity to extend financial inclusion to under-served populations. And not just in the developing world–the number of unbanked accounts in the United States and Europe is well into the hundreds of millions.
But there are other reasons for incentivizing cashless payments. Processing cash and supporting extensive ATM networks is a high cost business for banks. And the greater transparency and efficiencies made possible by electronic payments represent a significant benefit to both banks and merchants.
You can download the SPA cashless payments report for no cost from the SPA website.