.


2012 & 2013 Mobile Star Awards Winner:
>  Enterprise Mobile Devices Management – NQ Mobile NQSky
>  Enterprise Security – NQ Enterprise Shield (2012)
>  Consumer Mobile Security – NQ Mobile Security
>  Consumer Mobile Web Utility – NQ Family Guardian, NQ Mobile Vault
>  Consumer Mobile Services Visionary – Dr. Henry Lin & Omar Khan
Company Summary:
NQ Mobile
4514 Travis St., Suite 200
Dallas, TX 75205
(+1) 972-841-0506
pr [at] nq.com
NQ.com
Company Contacts:
>  Conrad Edwards, Chief Experience Officer, Conrad [at] nq.com
>  Cheryl Cade, Digital Marketing Director, Cheryl [at] nq.com
>  Frank Fu, COO, NationSky, frank.fu [at] nationsky.com
Company Structure:  Public Company (NYSE: NQ), established in 2005
Number of Employees:  200
Markets:  Consumer, Device OEM, Telecom
Operating Systems Supported:  All Browsers, Android, iOS, Windows
About NQ's Enterprise Mobile Management Solutions:

NQSky™ is a robust, end-to-end solution for enterprise-level mobile management and security, developed by NQ Mobile and its Beijing subsidiary, NationSky, a leading provider of mobile services to enterprises in China.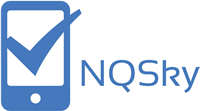 The NQSky platform incorporates the entire device lifecycle like no other solution. In essence, is represents a new generation of "Post-MDM" solution, with capabilities far beyond the traditional MDM. This allows Enterprises to meet the needs of the anytime/anywhere workforce without risking the security of their information and infrastructure. Ultimately, the freedom and flexibility it offers can significantly improve production efficiency, reduce IT management expenses and open the full advantages of BYOD–a win-win strategy for both employees and enterprises.
In an environment where most MDM consists of simply turning device capabilities off, NQSky is unique in the marketplace. It comprehensively monitors device registration, activation, use and even disposal of the devices and seamlessly integrates with the existing enterprise IT strategies to provide unified protection and management, including prevention of malware infections and other unauthorized access. And with the assurance that their enterprise's sensitive information is secure, more business can successfully realize their BYOD plans.
NQSky mobile management features:
Mobile Device Management (MDM): NQSky seamlessly integrates with existing enterprise IT strategies to provide unified protection and management for mobile devices, preventing malware attacks and unauthorized access.
Mobile Application Management (MAM): NQSky provides an innovative and comprehensive enterprise mobile application store that supports iOS, Android and other device platforms that includes application security detection, classified management, internal and external applications management, strategy management, statistics and log management,  It allows simultaneous application distribution and software upgrades to multiple mobile terminals, reducing manpower and materials costs associated with distribution and updating of mobile applications.
Mobile Content Management (MCM):  NQSky's content management capabilities include the ability to manage and distribute enterprise documents, with quick and secure delivery as well as the ability to preview and download through the client on each mobile terminal.
Customers benefit from:
>  Simple and effective management
>  Full life cycle management
>  Integration with enterprise IT systems
>  Reduced risk of data loss
>  Secure access to corporate information and resources
>  Asset management of mobile devices
>  Statements of the multi-dimensional data, various forms of presentation
>  Reduced management costs
>  BYOD strategy support and user self-service platform
See NQ Mobile's mobile security solutions for consumers & families.
Meet NQ Mobile founders and visionaries, Dr. Henry Lin & Omar Khan.