Each Mobile Week, MobileVillage (MV) and Appcelerator (APP) bring you a quick read of the most important mobile apps news and other mobile technology news stories. In this week's mobile news roundup: crime scene AR, the next Harry Potter game, unlocked Galaxy Note 8, iPhone X sales & screen burn-in, iOS 11 updates, iOS 11.2 preview, Apple Pay Cash, Apple Q4 earnings, easy 3D design software, Google VR audio kit, Snapchat news and more.
Black Marble's crime scene AR aims helps investigators
Police or private investigators can now map crime scenes in real time and then virtually recreate them using 3D objects and other video or audio evidence without contaminating the actual scene. It's possible thanks to crime scene AR features added to Black Marble's tuServ app (pictured above). Once investigators virtually map and rebuild a crime scene using truServ and and Microsoft HoloLens AR headsets, it can be shared with other investigators instantly and recreated in detail in any location. And without HoloLens, tuServ can be used for daily policing duties such as real-time reporting, collaboration and evidence gathering. Want to bet you'll see crime scene AR mapping on future episodes of CSI or Law & Order? — MV
Harry Potter AR game coming from Pokémon Go creators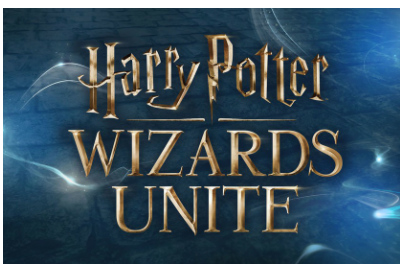 Developers behind the hit mobile game Pokémon Go are said to be building a new Harry Potter game with augmented reality. With the help of Warner Bros., Niantic is creating Harry Potter: Wizards Unite, a new AR game that will let fans of the series play as "aspiring wizards and witches." In a press release, the two companies said that players will explore neighborhoods and cities to "learn and cast spells, discover mysterious artifacts, and encounter legendary beasts and iconic characters."
While a launch date has yet to be officially announced, reports indicate fans can expect to get their hands on the new game sometime in 2018. It's not the first Harry Potter AR or VR game, though. In 2016, one of the first Google Daydream View VR games was Fantastic Beasts and Where to Find Them, in which the player uses a virtual wand via the VR controller. — APP & MV
Essential Phone now live streams 360° video to Facebook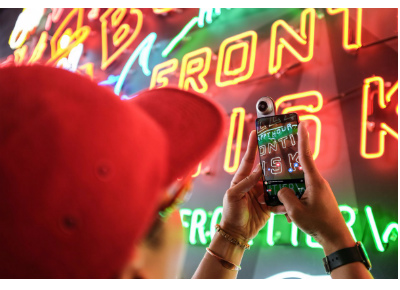 The Essential Phone can now broadcast live, 360° video directly from its camera app thanks to a new software update. Using the Essential 360 Camera and the new patch, you can live stream 360° video on Facebook without added software. Just snap on the camera accessory using the magnetic port on the back of the phone, tap to go live, login to Facebook and allow permissions for the camera to begin streaming. — APP
Unlocked Galaxy Note 8 gets down to business
Samsung has released a new Note 8 enterprise version. The device boasts the same specs as the standard Note 8 offering, but comes unlocked and features business-focused software and security improvements. The idea is to provide businesses with a device that can be deployed on a grand scale, handles sensitive information carefully and is easier for IT teams to work with. The Note 8 Enterprise Edition is priced at $994 and available now. — APP & MV
First week iPhone X sales beat iPhone 8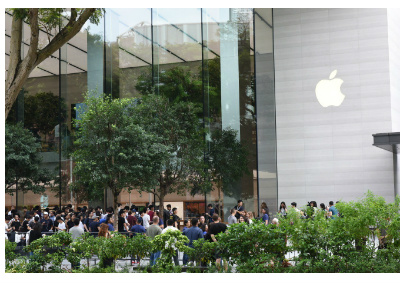 The iPhone X has already toppled the iPhone 8 in sales. A new report indicates the iPhone X nabbed 0.93 percent of the overall market share for iPhones in its first weekend of sales. That may not seem like much, but it is more than the 0.7 share the iPhone 8 garnered in its first weekend. Take these early numbers with a grain of salt, but they may provide hints about how popular the iPhone X will become. — APP
iPhone X screen burn-in — echos of Pixel 2 XL
As users finally get their hands on the iPhone X, Apple has indicated the X may be prone to screen burn-in issues. That's when an image lingers on the display even after the user has navigated to a new screen. In a support document, Apple says the iPhone X could be affected by screen burn-in and other "visual changes" that have been documented in phones with OLED displays. Apple says it has engineered its displays to minimize the effects of this issue.
Google is facing the same screen burn-in issue with the OLED displays on its new Pixel 2 XL smartphone, which is manufactured by LG. Just days after the Pixel 2 XL release, users were reporting screen burn-in. Google has promised a software update to fix the issue. — APP
iOS 11 updates fix iPhone autocorrect issue, add features
Apple has released iOS 11.1 and 11.1.1, which not only contain bug fixes but also add many more new emojis. The iOS 11.1 update also reintroduces the 3D Touch feature, which is a handy multitasking option enabled by pressing the left edge of the display to switch between open apps. This iOS 11.1 update also contains a patch for the potentially devastating "Krack" Wi-Fi hack vulnerability, which allows attackers to exploit flaws in WiFi security protocol to eavesdrop on users' data. And, the iOS 11.1.1 update fixes the autocorrect "i" issue that was plaguing many users. — APP
iOS 11.2 preview delivers Apple Pay Cash, in-app sub discounts
The next iOS 11 update promises some big changes, especially for developers. In the iOS 11.2 beta 2 release notes, Apple describes a forthcoming option that allows developers to offer discounts on in-app subscriptions. Previously, developers only had two options to extend to users: single-use free trials or full-price subscriptions. Now they will be able to find a middle ground with discounted subscriptions, so long as the user has autopay enabled. Alongside a change to subscription fees last year, the new move continues Apple's trend of policies that encourage developers to sell fixed subscriptions through the App Store.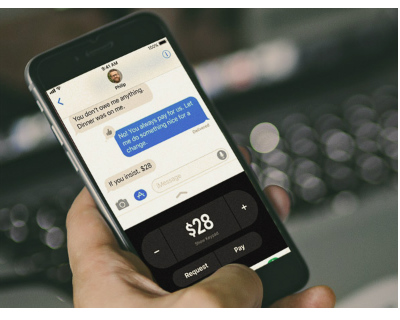 And with the iOS 11.2 preview, Apple's answer to person-to-person payment apps like Venmo and Square Cash is finally here. Apple Pay Cash did not launch alongside iOS 11 in September, but users can finally test the feature using the latest preview build of iOS 11. Rather than build a separate app, Apple has the benefit of incorporating its new payment feature directly into Messages, Siri and Contacts. Users will even be able to tap mentions of dollars amounts in Messenger to instantly start a new transaction using the debit or credit card associated with their Apple Pay account. Using a credit card will have a 3% surcharge.
The first time someone sends you money, the service will provide you with a virtual Apple Pay Cash card. In order to cash out, you'll need to be an Apple Pay user, but from there you can either use the funds on the virtual card for Apple purchases or transfer them to your bank account. Apple Pay Cash is now available with iOS 11.2 beta 2, and will likely be pushed out to everyone when the update is officially released in the coming weeks. — APP
Shopify for retailers: shoppers try products in store, buy online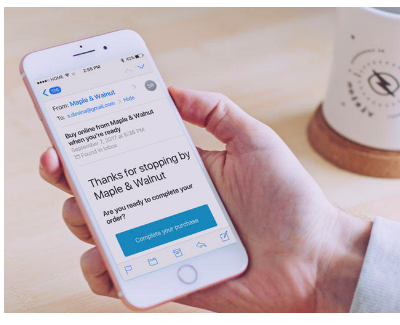 Shopify, a technology provider for retailers, has announced a new mobile tool that lets consumers try products in-store and then buy online. Buy Online for Shopify POS is designed to help brick-and-mortar retailers assemble a virtual cart for their shoppers in store, so they can buy products online after visiting the store. The feature aims to alleviate consumer anxiety around making hasty purchase decisions, while also allowing retailers to send targeted, online promotions that will help them close a sale. Shopify last month also launched Shopcodes: QR Codes that can be scanned to provide online info and a purchase option. — APP
Resonance Audio is Google VR audio kit
Google has launched Resonance Audio, an open source developer toolkit for creating spatially smart audio in games, AR, VR and 360-degree video for Android, iOS, macOS, Linux and Windows. Based on Google's VR Audio kit, Resonance Audio can currently spatialize hundreds of 3D sound sources in real time, even on low-powered smartphones. The tech automatically create near-field effects as you approach a source, and can even produce clever effects without using much processing power. Google Resonance Audio is part of Google's master plan to become more dominant in AR and VR. It follows last month's launch of the Google Poly 3D design objects library. — MV
Mirra 3D design software lets anyone create AR or VR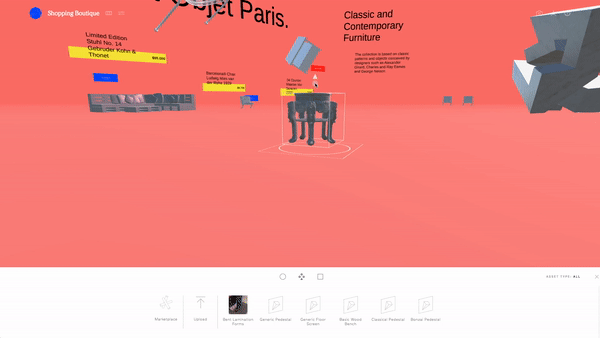 Mirra has launched an open beta of its 3D design software, which it says even beginners can use to quickly create virtual, augmented or mixed environments. For example, a history teacher can quickly create an AR dinosaur bone scavenger hunt for his class, a real estate agent can create a VR home gallery, or a marketer can wow their client with a mixed reality promotional campaign, says Mirra.
You can upload images, videos, audio, 360-degree video, 360-degree images and even 3D models, and Mirra instantly optimizes them for a 3D design driven environment. You can then drag and drop your media around to create your AR, VR or mixed experience. Along the way and when you're done, Mirra saves your work in the cloud, so you can view your experiences on just about any device that supports AR or VR 3D content. To get started, head to mirra.co (not .com). — MV
Daqri AR smart glasses for enterprises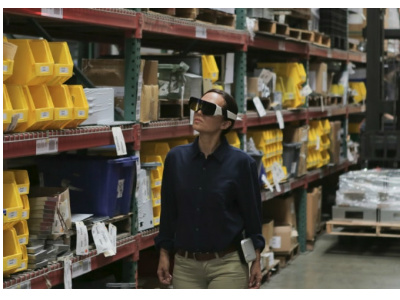 Los Angeles based Daqri is now shipping its new augmented reality or AR smart glasses. The glasses can be used in construction, maintenance, assembly and warehousing among other uses, using AR apps from Autodesk, Dell, IBM, Oracle, Siemens and others. Although the AR smart glasses aren't cheap at about $5,000, Daqri argues that the gains in productivity make up for the cost. The glasses have a 44-degree field of view, 1360 x 768 resolution and Intel Core m7 processor running at 3.1 gigahertz. Included cameras are for HD color, wide-angle tracking and depth-sensing. Besides AR smart glasses, Daqri also sells heads-up displays for truck drivers. — MV
Facebook VR jobs increase
Of Facebook's approximately 2,000 job openings, about nine percent are now for positions at its Oculus division, according to a new report. Facebook bought Oculus for $2 billion in 2014, and is ramping up its virtual reality offerings, including its latest Oculus VR headsets announced in October. Job openings in Facebook's Instagram, WhatsApp, and Workplace by Facebook divisions account for another eight percent of the company's open positions. — MV
Apple Q4 earnings, sales up over last year
Apple announced its fiscal fourth quarter (Q4) figures last Thursday, just one day before launching the iPhone X in stores. Apple reported total revenue of $52.6 billion, up 12 percent from the same quarter a year ago and net income of $10.7 billion, up 19 percent year-over-year. Although Apple didn't report specific iPhone 8 and 8 Plus sales numbers, overall iPhone sales of 46.7 million were up a modest 2.6 percent from a year ago.
As for iPad sales, new iPad Pro models helped push up iPad sales to 10.3 million tablets for the quarter, up 11 percent from a year ago. This marks the second consecutive quarter of growth after years of slipping iPad sales. In the same vein, updated MacBook Pro models pushed Mac sales up by 10 percent from a year ago to 5.3 million units.
Apple's biggest growth came from its "other" division which covers Watch, AirPod and Apple TV. Those combined brought in $3.23 billion, up a whopping 36 percent from a year ago. The company's second biggest sales growth is still its services division, which raked in in $8.5 billion, up 34 percent year-over-year. Of that, Apple Music subscriptions jumped 75 percent from a year ago, and App Store revenue set a new all-time record. See the full report here. — MV
Snapchat earnings disappoint, but big redesign coming
Following a quarter of disappointing earnings and stagnant growth, Snapchat is planning its biggest redesign since launching. Snapchat only added about 4.5 million users of the last three months, and lost $40 million on unsold Spectacles smart glasses. CEO Evan Spiegel admitted the company wrongly anticipated demand for the smart glasses, and also that the Snapchat app might be difficult to understand for new users, which prompted the need for a major update before the end of the year.
While Spiegel did not specify exactly what the overhaul will look like, he hinted that the app could adopt an algorithmic feed similar to what we see with Facebook. This is a major departure from Snapchat's current design philosophy, which has always prioritized chronological ordering of content. Spiegel also said that the app will still open to the camera, and that users can expect to see the changes hit on December 4th. — APP
China's Tencent snaps up $2B in Snapchat stock
Despite the latest Snapchat earnings, its parent company Snap Inc. is still snapping its fingers all the way to the bank. That's because China's growing tech titan Tencent Holdings has snapped up about $2 billion in Snap stock. Though Tencent had also invested in Snapchat years before its March IPO, this new major investment in a publicly traded, foreign company is more noteworthy.
As Bloomberg notes, it's hard to imagine Facebook or Google doing the same with a public tech company in Asia. But we add that in China it's far from unusual, given the recent tidal wave of Chinese investments in companies around the world. China's government has begun to think twice about encouraging such overseas investments, and is now discouraging and even interrogating Chinese companies who are doing this. One of the biggest examples is China's Amazon-like Alibaba, which has invested in the ridesharing giant Lyft, US augmented-reality startup Magic Leap, and Indian payments company Paytm among others.
For its part, Tencent has been active in more than 50 acquisitions or investment rounds involving US companies in the last five years, according to Bloomberg. The biggest of these was in 2013 when Tencent invested $2.3 billion in Activision Blizzard, the company behind the "Call of Duty" videogames. And more recently, it invested in the mobile phone maker Essential. But the Bloomberg data doesn't even include Tencent's purchases of public stock, including the Snap investment and its purchase in March of 5 percent of Tesla shares. — MV
Except for this week, this mobile news roundup is always a mix of mobile news highlights provided by both MobileVillage and Appcelerator, a top mobile development platform company. Want your news featured in 'The Week in Mobile'? First check out our submission guidelines. We give preference to mobile news about mobile trends, innovations, major app updates, major companies and official Mobile Star Awards Nominees or winners. Mobile news: Harry Potter AR game, unlocked Galaxy Note 8, iPhone X sales & screen burn-in, iOS 11 updates, iOS 11.2, Apple Pay Cash, Apple Q4 earnings, AR smart glasses, crime scene AR, 3D design software, Google VR audio kit, Snapchat