MobileVillage (MV) and Appcelerator (APP) bring you a quick read of the biggest mobile apps news and other mobile tech news stories. In this week's mobile news roundup: Oculus developer program, Toyota CarPlay, Apple battery fix coming, unsafe Apple factory, controversial contraceptive app, WhatsApp business app, mobile search rankings, 2018 Apple investments, 2017 app downloads
Oculus developer program Start gets started
Facebook's Oculus has launched a free new VR developer program called Start. The new Oculus developer program aims to decrease the time and cost of getting VR apps built and distributed for Oculus developers, half of whom are self-funded. To get into the program, you need to have published either a full VR app or something like a quick demo on Steam, along with other requirements.
When you register, you can request an Oculus Rift or Oculus Go VR headset kit, and the company's wireless Santa Cruz kit (prototype pictured above) will also be offered when it's available this spring. You'll also get early beta access to new tools and services, five support sessions each year, and one-on-one meetings with Oculus staff at local events. To further sweeten the deal, you'll get your choice of a free one-year Unity Plus license or a royalty-free Unreal license. For details, check out the Oculus Developer Center. — MV
Apple plans battery issue fix as groups demand answers
The requests for more information over Apple's battery controversy have no end in sight. After French authorities and a U.S. lawmaker launched inquires the week prior, a Chinese consumer group has sent a letter requesting an explanation for the slow-down on older iPhones and how Apple plans to fix it. Apple apologized for software that throttled performance on some older versions of the iPhone in December, and then cut battery replacement costs.
Tim Cook also revealed last week that a future iOS update will provide users with more visibility into the status of their device's battery, as well as an option to disable performance throttling. Apple said it would not recommend using this setting however, as it could cause unexpected shutdowns. — APP
Apple criticized for unsafe factory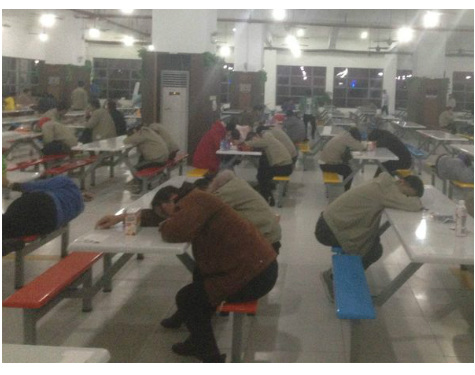 Meanwhile, China Labor Watch is calling out Apple for what it claims are in some cases, unsafe working conditions. At Catcher Technology, a manufacturer of iPhone casings in eastern central China, workers sometimes lack goggles, masks, gloves and earplugs when working with very noisy machines that spray tiny metallic particles or coolant, according to China Labor Watch. Bloomberg also reports that many work for 10 hours or more each day with few days off and sparse onsite living conditions.
Apple denies any evidence of safety violations and says it's investigating the claims, but the large scale of its supply chain proves a challenge for standards monitoring and enforcement. — MV
New WhatsApp business app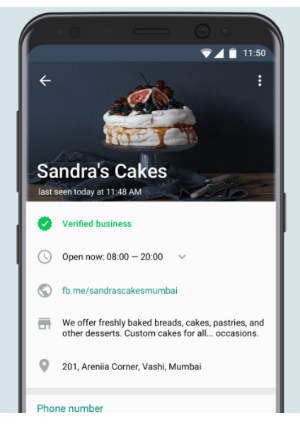 If you're a small business manager, you can now use the new separate, free WhatsApp business app to connect with your customers. Similar to Facebook business pages, the WhatsApp Business app gives you a dedicated business profile with details like your website, business description, store addresses, email address, automated quick messaging tools, and message stats. The WhatsApp Business app can be used on the same device with your WhatsApp Messenger app, because it's registered with your different business number. The WhatsApp Business app is also compatible with WhatsApp Web, the app's web browser client.
There's no iOS release yet, but for Android users the free WhatsApp Business app is available now in the U.S., Mexico, U.K., Italy and Indonesia, with more countries added in coming weeks. — MV
Contraceptive app under fire for unwanted pregnancies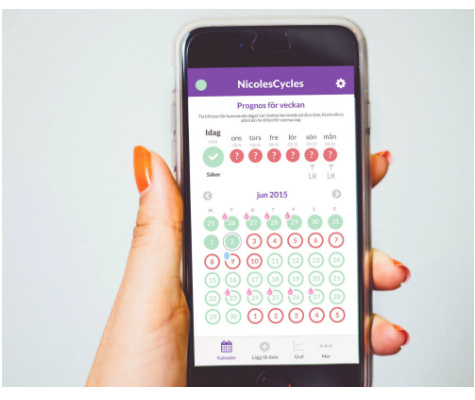 Natural Cycles, a contraceptive app used by more than 500,000 women has come under fire in Sweden after reportedly causing 37 unwanted pregnancies out of 668 studied. The Natural Cycles app scans the user's body temperature during her menstrual cycle to indicate if it's safe to have unprotected sex. The app makers counter that the percentage of reported Sweden pregnancies is within their communicated risk, and that the contraceptive app's 93% rate of effectiveness is more reliable than the contraceptive pill when used as directed.
Created by husband and wife doctors, Natural Cycles last year became the first mobile app to be certified for contraceptive use, following approval by a German regulatory agency. Then last November, the contraceptive app attracted $30 million in funding. — MV
Lexus, Toyota CarPlay finally coming this year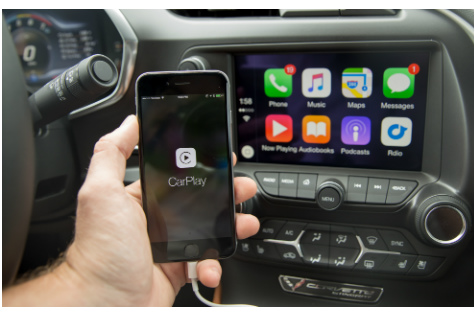 Apple CarPlay is finally coming to Toyota vehicles this year. Until now Toyota, which also owns luxury brand Lexus, has been a notorious hold-out from using Apple's in-dash infotainment system that pairs with the iPhone. The 2019 Toyota Avalon will be the first model to include the Toyota CarPlay platform at launch.
Several car makers including Toyota wanted to use their own in-house technologies to power iOS or Android apps on dashboards, but it now seems even the last abstainers are giving into Apple and Google. In addition to seeing Toyota CarPlay, we'll also be seeing Toyota also announced that Amazon Alexa will be coming to some vehicles, but did not yet mention any Android Auto integration. — APP
Page speed now affects Google mobile search rankings
Google is making big changes to how it ranks websites when searching on mobile. Starting this July, the company will factor in page loading speeds into mobile search rankings. That means websites that "deliver the slowest experience to users" may be down-ranked depending on the relevancy of the content. Google notes that speed won't be the only factor, and slower websites will still appear if they are a closer match to the search criteria.
The move may entice more website publishers to adopt Google's Accelerated Mobile Pages, which are stripped versions of web pages that can be loaded more quickly. However, Google says that it will not automatically give AMP priority over other webpages. That said, it will likely give AMP users a big advantage under the new mobile search rankings system. — APP
2017 app downloads topped 175 billion, India passes U.S.
New data is out that paints a clearer picture of mobile app growth and 2017 app downloads. According to App Annie, global 2017 app downloads surpassed 175 billion last year as consumer spending hit a whopping $86 billion. The growth can be attributed to emerging markets such as China, India, Brazil and Russia, with India now passing the U.S. to become the number two country in downloads (China is well ahead in first place). These figures are not in line with numbers for 2017 app downloads in another report out the week prior, but that analysis did not include third-party Android stores popular in China.
While 2017 app downloads grew and revenue rose, Flurry Analytics revealed that app session time spent grew only 6% in 2017, down from 11% growth in 2016. The Flurry report notes the app session stagnation means users likely can't dedicate much more free time to using apps, so instead they're spending time across more diverse and new apps. Ecommerce, music and media/entertainment app session growth continues to boom, while games and lifestyle are noticeably down. — APP
2018 Apple investments — 20,000 U.S. jobs, new campus
Apple has announced new investments it claims will pump a total of $350 billion into the U.S. economy. It expects to spend $30 billion in capital expenses that will create more than 20,000 new positions over the next five years, both at its existing buildings and a new location (to be unveiled later in 2018) that will initially focus on tech support.
Apple is also increasing its Advanced Manufacturing Fund from $1 billion to $5 billion, which should help existing American suppliers and also foreign firms looking to set up shop in the United States. The company will also pay about $38 billion in repatriations as a result of recent changes to American tax law.
Apple is also increasing support of tech education programs by expanding its funding and curriculae for STEAM (Science, Technology, Engineering, Arts and Math) and coding programs. As part of that initiative, Apple is giving more money to the government's ConnectED program, which provides computer hardware and other resources for students in lower income communities to learn tech-related skills. — MV
This mobile news roundup was composed by MobileVillage Editor Gary Thayer and Erin Bailey of Appcelerator, a top mobile development platform company. Want your news featured in 'Mobile Week'? First check out our submission guidelines. We give preference to mobile news about mobile trends, innovations, major app updates, major players & official Mobile Star Awards Nominees.
This week's mobile news tags: Toyota CarPlay, Apple battery fix coming, unsafe Apple factory, contraceptive app, WhatsApp business app, Oculus developer program, mobile search rankings, 2018 Apple investments, 2017 app downloads and more