We've partnered with Appcelerator to round up the top news stories, think pieces and other content about the fast-paced, quickly changing world of mobile technology. We hope you use this news for inspiration and motivation on ways to leverage mobile for you and your company. Here, we look at a new smartphone and smart home device from Andy Rubin's new Android startup, Google's Tensorflow for developers, big Skype updates, Oculus VR news, and more.
Essential unveils major smartphone, smart home device & Ambient OS
Andy Rubin, the creator of Android and the CEO of Essential, unveiled a new smartphone for Android, which will officially launch in late June. The Essential phone features a large, edge-to-edge screen and the start of a modular ecosystem (like an attachable 360-degree camera, pictured above). What's more, the device is made of titanium and ceramic, so it's more resistant to chips and scuffs than competing devices made from aluminum. Once available, the device will sell for $699 in the US.
In addition, Essential announced its Essential Home smart home device (also pictured below), which will compete with Google Home and Amazon Echo. The new AI assistant features a round speaker system and display, which can be activated with a verbal command, a tap or a "glance".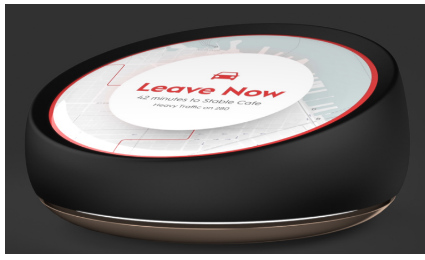 The company also revealed that Ambient OS, the smart home device platform powering Essential Home, will be open source in a nod to Android, and in an attempt to become the standard for home IoT devices.
MobileVillage update: Essential now faces a lawsuit by mobile accessories maker Spigen, which has a line called Essential.
Apple speaker coming
Manufacturing for Apple's Siri speaker smart home device is well under way. Reports suggest that the device will be available for purchase later this year and could make an appearance at WWDC this week. While a Siri speaker will enter a crowded market—competing with the Amazon Echo, Google Home and the soon-to-arrive Essential Home—it is thought Apple hopes to win over users with better sound quality.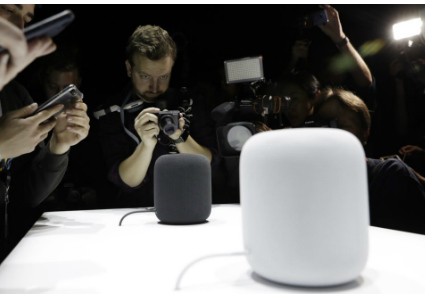 The device is expected to feature "virtual surround sound technology" that will produce a more crisp sound than competitors. The other differentiator a Siri speaker could have is the ability to deeply integrate with Apple's apps and device ecosystem.
Update: At WWDC Apple announced HomePod, its Siri-enabled smart home device (pictured at left). At $349, HomePod will need great audio reviews and other features to compete against the cheaper Google Home ($130) and Amazon Echo ($180).
Google intros Tensorflow Lite
Google is building upon its open source Tensorflow project with the introduction of a new library. Tensorflow Lite, which is set to release later this year, will allow developers to run high-quality artificial intelligence apps on a user's device. By offloading processes from servers, devs will be able to save processing power and data. In addition, end-users will no longer need an internet connection to access certain AI features.
In other Google news, the company is holding a competition to encourage developers to build new Actions for Google Assistant. There are more than 20 prizes up for grabs, including a whopping $10,000 for the winner. Submissions will be scored based on creativity, relevance, quality and usage. Developers have until August 31 to submit for the contest.
Microsoft revamps Skype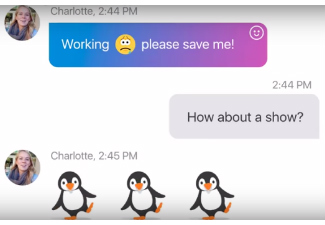 Microsoft has redesigned Skype (yet again) with three new sections: find, chat and capture. While Skype has been successful as a video calling service, Microsoft hopes the new design will help the platform better compete with popular messaging apps like iMessage, WhatsApp, Messenger and Snapchat. "The next generation of Skype" allows you to insert images, restaurant information, YouTube videos and other content into messages.
In addition, Skype's new Capture section replicates Snapchat by allowing users to capture images and videos and share that content with friends. New features go beyond traditional video calling to encourage users to turn to the app for all types of conversations.
Oculus now supports Chromecast enabled devices
Last week, Oculus announced a new update for the Samsung Gear VR that allows users to stream their experiences through Chromecast. That means users can now share what they're doing with friends without having to purchase multiple headsets or pass the device around the room. Of course, those viewing Gear VR experiences from a Chromecast enabled device won't get the full 3D experience, but they will have a better understanding of what the player is doing. The move is part of a larger initiative to increase the sociability of VR experiences to help it gain more traction.
Walmart training program now includes VR
Walmart is turning to virtual reality to better prepare new employees for on-the-job scenarios. The company announced that "Walmart Academy," the retailer's training program, will now feature VR experiences to help newly hired team members get up to speed. Each training location will have an Oculus Rift headset to power 360-degree videos and interactive sessions in which new employees will encounter a number of scenarios — from customer service interactions to seasonal rushes. These VR experiences will supplement traditional training practices in order to give new team members a better idea of what the job will entail.
This mobile news wrapup is by Jon Bailey, Sr. Director of Platform On-Demand at Appcelerator, a leading mobile development platform company owned by Axway. Check out the Appcelerator blog.
### End Week in Mobile news wrapup featuring new Essential phone, smart home devices, Apple, more