We've teamed up with Appcelerator to bring you a weekly quick read of the most important mobile apps news and other mobile technology news stories. In this week's mobile news roundup we cover Google's new Pixel 2 phones & smart Home stereo line, iPhone 8 problems, new Amazon Echos, Levi's smart jacket for bikers or walkers, MLB AR, shrinking GPS error margins, and more. Posts below are from Appcelerator (APP) and MobileVillage (MV).
Former Intel CEO Paul Otellini passes at 66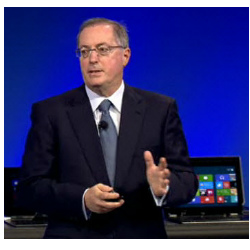 Former Intel CEO Paul Otellini passed away in his sleep on Tuesday night at age 66, just a few years after retiring from Intel. Otellini worked at Intel for over 40 years and led the company from 2005 until 2013. He was the fifth of only six CEOs at Intel, and the first non-engineer in that position, having risen through the ranks of its sales division. Although Otellini helped Intel's revenue climb from $38.8 billion to $54 billion during his tenure thanks to getting more Intel processors into laptops and tablets, he lost the for the smartphone market, which is now dominated by Qualcomm. — MV
Google unveils Pixel 2 phones, Pixelbook, Home stereo, more
Google's new Pixel 2 and 2 XL is here — the company unveiled its new Android phones at its October 4th event, along with innovative accessories such as ear buds that can translate conversations in real time, and a tiny smart camera that you can attach to objects. If that wasn't enough, Google also showed off a new Pixelbook Chrome OS based laptop tablet hybrid ($999+), a Pixelbook smart pen ($99) that can automatically search the web for any text or images you circle, an updated Google Home, a "Home Mini" ($49, or free with a Pixel 2), a Home Max home stereo, an updated Daydream VR headset ($99),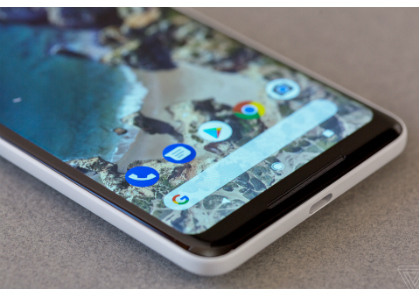 But back to the new Pixels — and our hands-on roundup. Like last year's Pixel, the Pixel 2 ($649+) has a 5-inch display at a 1080p resolution of 441 pixels per inch, framed by thick bezels. The larger 2 XL ($849+) now has much narrower bezels framing a 6-inch display (up from 5.5-inches) at a 2880 x 1440 resolution of 538 PPI. Both phones have Snapdragon 835 processors, 4GB of RAM, your choice of 64GB or 128GB of storage, front-facing stereo speakers, OLED displays, and dust/water resistance. The headphone jack is now gone, so Google wants you to buy its new Pixel Buds wireless ear buds. Both phones have some innovative features, which we cover along with the accessories in our Pixel 2 features summary and roundup of hands-on-reviews from top tech sites. — MV
Apple faces iPhone X & iPhone 8 problems
Just a couple of weeks after its iPhone 8 and iPhone X launch, Apple is already facing potential iPhone 8 problems with delivery. According to a report, an unforeseen production bottleneck of the iPhone X's facial recognition sensor (the key technology behind the phone's Face ID feature) may keep users waiting longer to get their hands on it than previously anticipated. These iPhone 8 problems stem from two sets of modules that work together to enable users to unlock the phone with Apple's facial ID scanning. One set of modules has proven more difficult to assemble than the other, causing imbalances in scaling for production.
But that's not Apple's only iPhone headache. The company announced that it's working on a fix for an issue that is causing some iPhone 8 and 8 Plus users to hear static during calls. These iPhone 8 problems affect both normal and FaceTime calls. Apple says its working on a software fix for the issue, which can't be resolved by changing network settings or restarting the device. The company did not say when users can expect the update. — APP
New Amazon Echos feature automated commands
Amazon just pulled ahead in the voice-based AI assistant race. The Seattle-based giant announced six new Echos this week, all at under $150 each, creating an "echosystem" with something for everyone. Each device helps Amazon increase Alexa's foothold in homes, paving the way for it to become the default home operating system.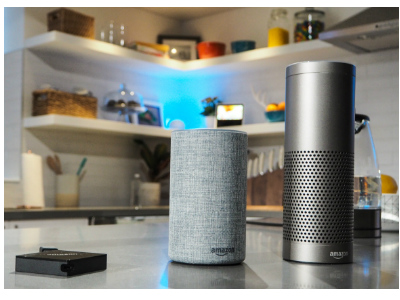 Amazon also gave Alexa an overhaul with features like "Routines," which automates a series of actions from a simple command. For example, "Alexa, good morning" would switch on the lights, start the coffeemaker, and tell you the weather. Another new feature, "Groups," makes it easier for users to control all their Amazon smart home devices together. On the developer side, Amazon has made its updated Alexa Smart Home Skill API available to support these new features.
MobileVillage adds: This week Amazon also announced plans to sell some of its Echo speakers in India for the first time, with a new voice with local English pronunciations. Amazon has pledged to spend $5 billion in India, including opening warehouses for local product deliveries. — APP
MLB AR features aim to hit a homer for baseball fans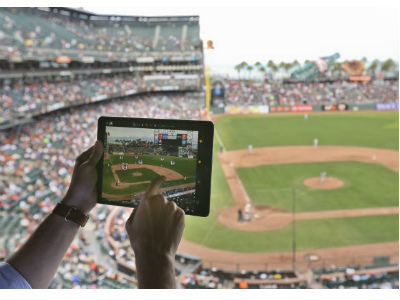 As the average age of baseball viewership ticks upward, Major League Baseball is experimenting with ways to make the game more engaging for younger fans — beginning with tests of an AR-enhanced viewing experience. Game attendees watching the field on their iPhones or iPads will be able to see contextual information on their screen, including player bios, stats, and even live hit paths for balls.
As companies rush to create AR features, often for AR's sake, baseball is one implementation that actually makes sense given the game's reliance on statistics and slow pace (hence a greater need to keep viewers engaged). The technology has been tested at three of the league's 30 stadiums — Dodgers Stadium in Los Angeles and Oakland Coliseum and AT&T Park in the San Francisco Bay Area — but still faces obstacles like variation in stadium size and topography. — APP
GPS error margins could hit within one foot next year
For how much we rely upon our smartphone GPS, the technology is reliably unreliable. That could change with the expected release of a mass-market GPS chip next year that improves a device's accuracy to within 30 centimeters, or one foot — a noticeable difference in cities with tall buildings that block GPS signals. By comparison, today's devices have an accuracy range of three to five meters (16 feet). In real-world terms, that's the difference between getting on a highway and an off-ramp or making a turn and continuing straight.
The improvement is due to new GPS satellite broadcasts from semiconductor company Broadcom, which says it will make chips available in some phones next year. However, owners of more popular phones like the iPhone will have to wait even longer for the improvement as the industry default, Qualcomm, has yet to build its own version. — APP
Google – Levi's Smart Jacket connects to bikers' phones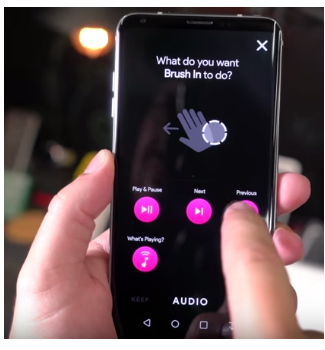 In partnership with iconic denim maker Levi's, Google has debuted a new 'smart' jacket to help bike commuters stay connected without having to pull out their phones. The Commuter Trucker Jacket which debuted at Google's I/O conference last year, allows users to answer calls, hear messages, adjust headphone volume or get directions using swiping and tapping gestures directly on the sleeve. It works using special sensors located within the threads of the jacket's cuff that can wirelessly connect to the users smartphone.
With the mobile app, users can completely customize the gestures required to perform an action, and Levi's says the jacket is completely washable once you remove the sensor. It works with Android and iOS device, and is now available to purchase for $350. Unless you a a serious biker, that is some serious cash. Michael Fisher — aka Mr. Mobile — has a video review of the jacket below. — APP
Except where indicated (MV for MobileVillage), this mobile news roundup is by Erin Bailey of Appcelerator, a top mobile development platform company. Check out Appcelerator's blog. Mobile news roundup: Pixel 2 phones, Google Home stereo, iPhone 8 problems, new Amazon Echos, Levi smart jacket for bikers or walkers, GPS error margins, MLB AR