MobileVillage (MV) and Appcelerator (APP) bring you a quick read of the biggest mobile apps news and other mobile technology news stories. In this week's mobile news roundup: iOS Mac merger plans, Apple sued over slow iPhones, OTA wireless charging, Magic Leap One VR / AR preview, Pico Goblin standalone VR, Russia VR gamer dies, cellphone radiation warning, Apple's new App Store rules and more. Feature image: Justin Sullivan, Getty Images, 2017
iOS Mac merger coming? Insiders leak project "Marzipan"
Compared to Apple's App Store, the Mac App Store is a ghost town of limited selection and rarely updated programs. Now according to Bloomberg, Apple plans to change that by giving people a way to use a single set of apps that work equally well across its family of devices: iPhones, iPads and Macs. Possibly starting as early as next year, developers will be able to design a single application that works with both Mac and iOS devices.
This huge change would go a long way in pleasing Mac users who complain that some Mac apps aren't updated as often as their iOS counterparts. With a single app for all machines, Mac, iPad and iPhone users will get new features and updates at the same time. As Bloomberg points out, it's notable that Apple's App Store for iPhones and iPads was redesigned this year, while the Mac version hasn't been updated since 2014.
The secret, multiyear project is codenamed "Marzipan" and could start rolling out as early as next year, according to to unnamed insiders who revealed the news to Bloomberg. But the sources also say that the plans are still fluid, so the "implementation could change or the project could still be canceled".
While all of this sounds plausible, for now we'll take it with a big grain of salt. For its part, Apple has declined to comment. — MV
Apple sued over slow iPhones; offers olive branches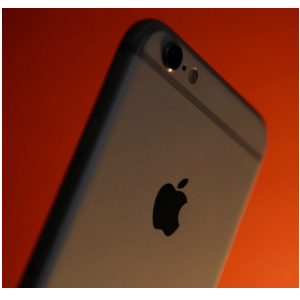 Apple is being sued just two days after the company publicly admitted that it was slowing old iPhones to prevent "unexpected shutdowns" due to aging (and not easily removable) batteries. The two lawsuits — one in California and the other in Illinois — allege that Apple was slowing old iPhones without customer consent, and with the intention to to force customers into upgrading their slow iPhones.
Chicago's Atlas Consumer Law group claims that Apple violated deceptive business laws in Illinois, Indiana and North Carolina. The California suit is similar, but demands that Apple ask consumers for consent and offer the choice to opt out. Whether or not Apple's slow iPhones debacle was really "planned obsolescence", this will be a case to watch. Apple has since apologized, is offering a $29 battery replacement through 2018, and also plans a software update that tells users if their battery might affect phone performance. — MV
WattUp teases over-the-air wireless charging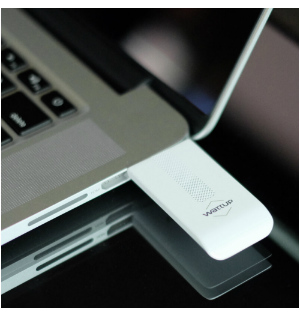 The US Federal Communications Commission (FCC) has approved the first over-the-air (OTA) wireless charger that works from up to three feet away, but don't expect to buy one just yet. The first such charger is still a working prototype, though hopefully we won't have to wait much longer after San Jose-based Energous shows it off at CES 2018, January 9th-12th.
Energous' WattUp Mid Field transmitter is the first such OTA wireless charger to get FCC certification. WattUp converts electricity into radio frequencies, which it transmits to nearby devices that have a WattUp receiver. WattUp can charge multiple devices from different manufacturers at the same time, including accessories like keyboards and earbuds. So now you can charge your iPhones and Android devices all from the same WattUp charger. — MV
Magic Leap One AR/VR glasses previewed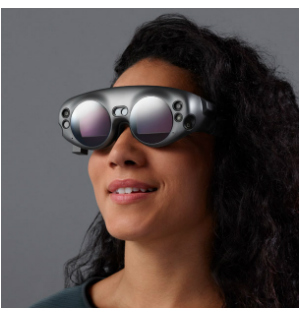 Augmented and virtual reality startup Magic Leap has been teasing us for over a year with its plans for futuristic AR and VR experiences. Finally, the company has announced its first headset, called the Magic Leap One Creator Edition, which supports mixed reality AR and VR experiences. The Magic Leap One supposedly tricks your brain into seeing things that aren't there by using a light field from the light bouncing off of objects around you. The Magic Leap One VR headset will come in two sizes, and you'll be able to adjust the forehead and nose pads as needed. And if you wear glasses, you'll be able to order it with your prescription, the company says.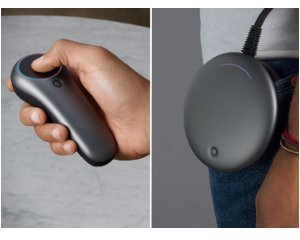 Although the Magic Leap One is actually the ninth generation of the company's VR hardware, it's the first that is available to the general public. The Magic Leap One VR headset will ship sometime in 2018, and you can sign up here to be the first to know when it's available. Magic Leap has not announced pricing.
You can check out an exclusive hands-on demo of the Magic Leap One here from Rolling Stone, as well as a history of the company. Founded in 2011, Magic Leap has so far raised a whopping $1.9 billion in venture funding — including major backing by Google and Alibaba — and is now valued at more than $6 billion. But despite its high profile, the company has until now managed to remain somewhat secretive about its projects and technology. — MV
Pico Goblin sprints ahead in high-res, standalone VR race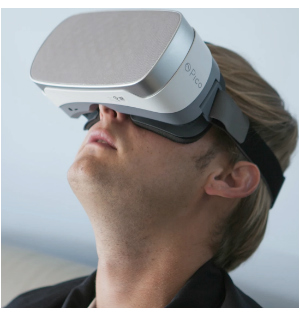 Besides Magic Leap two of VR's biggest players, Oculus and HTC, will soon release their own high-resolution, standalone VR headsets (Oculus Go and Vive Focus). But the Chinese company Pico Interactive has already beat them to the punch with its Pico Goblin standalone VR headset. Rather than scare you, this Goblin aims to entertain you with its 2560 x 1440 LCD display, Qualcomm Snapdragon 820 CPU, three-degrees-of-freedom head tracking and controller. You can see a couple more photos of the Goblin on VR Focus.
Pre-orders for the Pico Goblin began back in June with a $20 USD / €20 EUR saving for early adopters. Now that the launch has officially taken place you can purchase Pico Goblin off the official site for $269/€269/£269. And if you happen to be in the US, Amazon is offering a 15 percent discount for a limited time, dropping the price to $229 (there's no listing on Amazon's UK website).
Analysts at Canalys forecast standalone VR headset shipments will hit 1.5 million in 2018, and 9.7 million units in 2021. — MV
Gamer dies while playing Star Wars VR
Forget about Star Wars fighter jet battles or light saber duels — what could really kill you in a VR experience are the real-life hazards around you. Such is the sad story of a 44-year-old Moscow man who while playing a Star Wars VR game with his headset on, tripped and crashed into his own glass table — and died on the spot from a loss of blood. If that isn't awful enough, the man wasn't found until later by his mother, and the man might have survived if given quick medical treatment. The lesson here is obvious, but still worth repeating: before starting any VR experience, always clear the space of all possible hazards. — MV
California issues cellphone radiation warning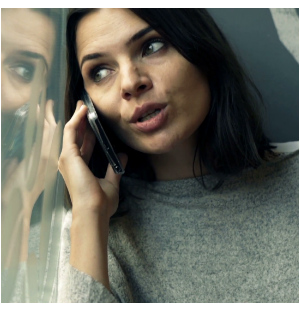 This week the California Department of Public Health (CDPH) issued a warning against potential health hazards of cellphone radiation. The CDPH recommends not keeping your phone in your pocket, not putting it up to your ear for a prolonged amount of time, keeping use low if there are two bars or less, not sleeping near it at night and to be aware that if you are in a fast-moving car, bus or train, your phone will emit more RF energy to maintain the connection.
The CDPH cellphone radiation warning is based on findings from back in 2009, but those were apparently kept under wraps until a lawsuit from a UC Berkeley professor who has researched possible links between cellphone use and cancer. Despite a lack of conclusive evidence from other researchers, some other organizations have also warned of the dangers of cell phone radiation exposure — including Connecticut's DPH, which issued similar recommendations in May 2015. — MV
BlackBerry Motion runs well, but stumbles on camera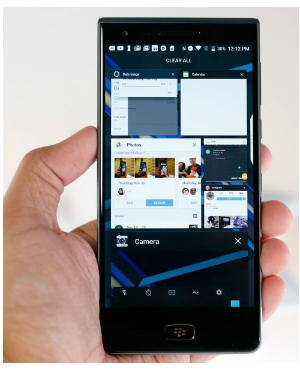 BlackBerry Mobile's newest and second smartphone ditches the famous BlackBerry keyboard for an all-touch experience. And it manages to get more right than wrong, says Engadget: the combination of a mid-range chipset, a 5.5-inch 1080p screen and an enormous battery means the new BlackBerry Motion routinely runs for two days on a single charge. BlackBerry Mobile's Android skin also adds valuable software features, which can't be said of every phone maker.
Unfortunately, Engadget found the camera's performance lacking and its performance not on par with more powerful devices available in the same price range. See the full review on Engadget. — MV
.
App Store rules cover loot boxes, cryptocurrency, templates
Apple rolled out a few new App Store rules updates ranging from gaming apps to cryptocurrency and VPN apps. Perhaps the biggest change is game players are notified about "loot boxes," which Apple defines as "mechanisms that provide randomized virtual items for purchase." Now, any game or app that utilizes such a random-item system "must disclose the odds of receiving each type of item to customers prior to purchase." While loot boxes aren't yet as common in mobile games as in desktop gaming, Apple wants to get ahead of the curve. So far, the Google Play store contains no such rules.
Apple also has clarified its controversial language on template-based applications. Now, any apps built using a template or template service must be submitted by "the provider of the app's content." This means that if a local restaurant builds an app using a template, it must be the one that submits the app to the App Store – rather than the template service itself. This is notable because it will force more businesses to pay $99 per year for a developer membership.
For more about the new App Store rules coverin templates, cryptocurrency and VPN apps, see 9to5Mac's story and check out Apple's developer guidelines. — MV
App Store pre-orders and new subscription pricing launched
It has been a long time coming, but Apple App Store users can now finally pre-order apps and games before they launch. Soon-to-be-released apps can now be listed as far as 90 days in advance of their launch. For those who pre-order, the app will automatically download to the users' device when it goes live. If payments are involved, charges won't be applied until the app becomes available for download.
Apple has also introduced new options for developers that will allow for things like limited-time free trials on in-app subscriptions. The three new price models that app makers can offer their customers include: pay as you go, pay up front and free trial. The change will also let developers keep 70 percent of revenue from new subscriptions, with that number jumping up to 85 percent for customers who complete one year of paid service. The new App Store offerings will better aid developers in garnering interest for their apps and converting those on the fence into customers. Both features are now live and can be managed via iTunes Connect. — APP
2018 tech predictions: AI, AR, digital subscriptions lead
A new report claims that augmented reality, artificial intelligence and digital subscriptions will continue to drive innovation in the new year and beyond. In its 17th annual Technology, Media, & Telecommunications report, consultant firm Deloitte predicts that more than a billion mobile users will test out AR content at least once in 2018, with tens of millions using AR on a regular basis. The company also notes that AI adoption is at a tipping point, and will soon become instrumental to businesses as well as create entirely new products and services.
Digital subscriptions will also continue to grow, with Deloitte claiming that by the end of next year more than half of adults in developed countries will have at least two. Deloitte also said that the mobile phone industry is reaching saturation as nearly 90% of adults in developed countries own one, but predicts that 1.85 billion phones will be sold worldwide each year by 2023. — APP
This mobile news roundup was composed by MobileVillage Editor Gary Thayer and Erin Bailey of Appcelerator, a top mobile development platform company. Want your news featured in 'Mobile Week'? First check out our submission guidelines. We give preference to mobile news about mobile trends, innovations, major app updates, major players & official Mobile Star Awards Nominees.
This week's mobile news roundup topic tags: iOS Mac merger plans, Apple sued for slowing old iPhones, OTA wireless charging, Magic Leap One VR preview, Pico Goblin standalone VR, cellphone radiation warning, BlackBerry Motion, new App Store rules, App Store pre-orders, 2018 tech predictions