We've teamed up with Appcelerator to bring you a weekly quick read of the most important mobile apps news and other mobile technology news stories. In this week's mobile news roundup we cover the new Ionic Fitbit smartwatch, Samsung Gear Sport, upcoming Google Pixel 2, LG V30, Google Home mini rumors, app subscription pricing and more. Posts below are from Appcelerator (APP) and MobileVillage (MV).
Fitbit smartwatch launches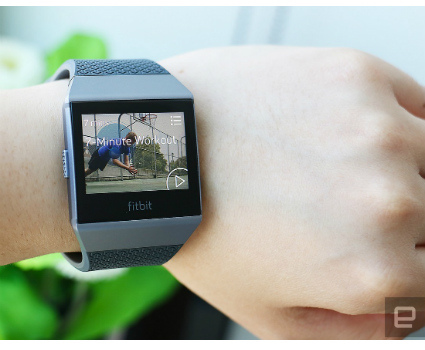 A Fitbit smartwatch seemed inevitable, given the company's acquisition of Pebble and its market share loss to the likes of Apple and China's Xiaomi. This week Fitbit unveiled its Ionic smartwatch, which it hopes is the right tonic for a comeback. The Ionic has a large square touchscreen similar to the Apple Watch, and supports a lot more apps than Fitbit's other fitness trackers. The cool-sounding Fitbit Ionic will sell for $300 and comes pre-loaded with apps including weather, a fitness "Coach", Pandora, Starbucks, and wireless payments.
The Ionic also delivers a four-day battery, GPS tracking, water resistance of up to 50 meters, a heart-rate monitor. There's even a sensor that can estimate blood oxygen levels — something not yet available on other Fitbit devices. Fitbit is already claiming that the oxygen sensor might help diagnose sleep apnea (breathing abnormalities during sleep). — MV
Samsung Gear Sport vs Fitbit Ionic: The winner is…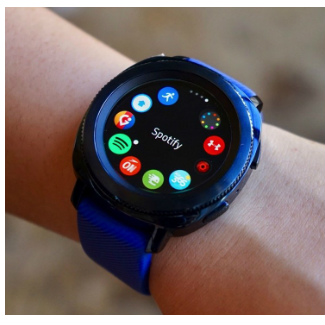 Not to be outdone in fitness smartwatch space, Samsung showed off its new Gear Sport smartwatch this week at the IFA Berlin trade show, in addition to its new Gear Fit 2 Pro fitness band and Gear IconX 2018 wireless earbuds. Samsung seems to be positioning the Gear Sport as a bridge device between its Fit 2 Pro band and the high-end Gear S3 smartwatch it debuted a year ago.
Except for an oxygen sensor the Gear Sport has most of the features of Fitbit Ionic, including GPS and a sleep tracking app. But the Gear Sport comes loaded with even more apps than the Fitbit smartwatch, and it runs any of the thousands of Android Wear apps now out there. The Gear Sport offers free "coach" workouts versus the Ionic's paid premium workouts, but you have to view them on your phone instead of on the watch. So which smartwatch is a smarter buy? Engadget has a hands-on with the Gear Sport right here. — MV
Google Pixel 2 release date may be October 5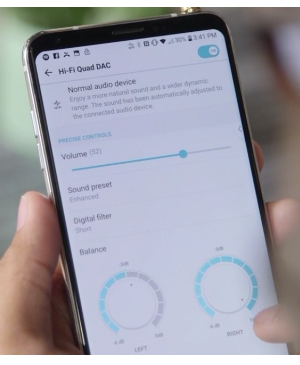 The next generation of Google handsets may arrive on October 5 according to Evan Blass, the highly reliable, well-known mobile leaker. If Blass is right, the Pixel 2 and Pixel 2 XL will be introduced almost exactly a year after the original Pixels. The two new phones — made by HTC and LG – will share most specifications. The Pixel 2 is supposed to have Snapdragon 836, but this will only deliver slight performance improvements over Snapdragon 835, which powers most other current flagship phones like the new LG V30, pictured here. (See our new phones roundup posted two weeks ago.)
Other likely features of the Pixel 2 and Pixel 2 XL (not officially confirmed names) include 5-inch (Pixel 2) and 6-inch (Pixel 2 XL) OLED screens screens, 4GB of RAM, 64GB of storage, always-on displays, and "Active Edge" squeezable frames like those found on HTC's new U11 Edge Sense. This means you can squeeze the sides of the phone to launch Google Assistant and perform various tasks such as opening a certain app. Like the latest iPhones, the Pixel 2 looks to be forgoing the standard headphone jack in favor of wireless headphones. — MV
Google Home mini & headphones in the works?
In other Google rumor news, the tech giant may be readying some new hardware products. The company is reportedly building a mini version of its Google Home smart speaker, which it introduced in late 2016. It's believed the speaker would function much like Amazon's Echo Dots, which can be placed throughout the home to create a seamless smart speaker experience from room to room.
Google may also be developing a pair of headphones to take on Apple's Airpods, which were released earlier this year. Codenamed Bisto, the headphones will leverage Google Assistant for tasks such as listening to and replying to notifications using your voice. The existence of an external Google Assistant button on one of the earcups indicates they may be over-the-ear as opposed to ear buds. There is no information about when either of these new smart products might hit shelves, but pundits suggest the ear buds will launch with the Google Pixel 2 in October. — APP
Google Search plays for emerging markets
Google could soon release a version of its search app designed to work in poor service areas. The company is said to be testing a search app described as "Search Lite" in Indonesia, which is optimized to work with slow connections, limited data plans and less powerful phones. The data-friendly app will load pages more quickly and connect to other content such as news or weather, as well as take up less storage space and require less RAM.
Google also added voice typing support for 30 new languages, including several in emerging markets in Africa and Southwest Asia. Now, more users across the world can surf the web using voice commands in their native language or access voice-to-text features on GBoard, Google's keyboard app. The new languages will be supported by the Google's Cloud Speech API, which functions with a number of third-party apps and services. The company says eventually the new languages will be integrated into other Google services, such as its Translate app. — APP
Report: App subscription pricing should be higher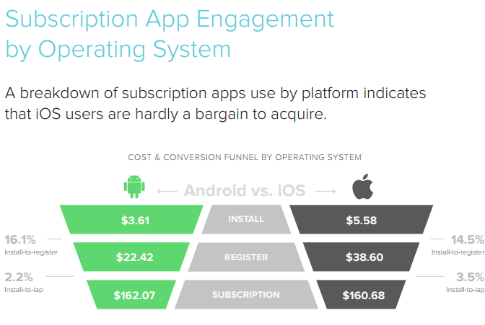 Mobile developers may want to charge more, if they want more subscribers. A new report from Liftoff claims that users are more likely to sign up for mobile apps that cost between $7 to $20 than those that are cheaper. Apps priced in this range had the highest conversion rate for subscribers (7.6%), which was five times better than low cost ones. They also had the lowest cost to acquire users at slightly more than $106 per subscriber.
Liftoff's app subscription pricing report attributes this finding in part to the sunk cost fallacy, which explains that consumers are afraid to part ways with items they've invested resources or time on. The report also suggests that popular streaming services such as Netflix and Spotify have set the market value for premium app subscriptions around $10 a month. You can read the entire report here (PDF). — APP
PowWow app builder adds more "Wow" + VMware integration
PowWow Mobile's SmartUX app development platform now has even more integration with VMware's app analytics and management offerings. PowWow's SmartUX lets app builders connect to any application or data source and quickly design and deploy personalized, secure apps that run on any device (PC, laptop, tablet, phone or watch), and any OS. The increased VMware integration supports VMware Workspace ONE apps, VMware Apteligent app analytics, and publishing of your newly created apps to VMware's AirWatch unified endpoint management console or Mobile Application Management catalog.
The smarter SmartUX also supports context-aware app security and PowWow's new Mobile Flows feature. Mobile Flows allows for adding drag-and-drop components that can provide context-sensitive notifications and alerts, and connects to any backend data source with or without APIs. — MV
Except where indicated (MV for MobileVillage), this mobile news roundup is by Erin Bailey of Appcelerator, a top mobile development platform company. Check out Appcelerator's blog. Mobile news roundup: Fitbit smartwatch, Samsung Gear Sport, Google Pixel 2, LG V30, Google Home mini, best app subscription pricing