We've teamed up with Appcelerator to bring you the week's hottest mobile apps news and other important mobile technology news stories. This week, we look at new SEGA mobile games, Samsung's Bixby Voice beta, Firefox Focus Android incognito browser, a possible Google Glass 2017 comeback, and more.
SEGA mobile games rolling out
SEGA, the creator of iconic games such as Sonic the Hedgehog and NBA Jam, announced that some of the company's top titles will soon be available on iOS and Android. In a push the company is calling "SEGA Forever," five new SEGA mobile games have been released: Sonic the Hedgehog, Comix Zone, Altered Beast, Kid Chameleon and Phantasy Star II. But there's more to come. SEGA says a new game will be released every two weeks over the next few months. Each of the SEGA mobile games will be available for free, with the option to turn advertising off with a $1.99 in-app purchase.
Firefox Focus Android incognito browser blocks ads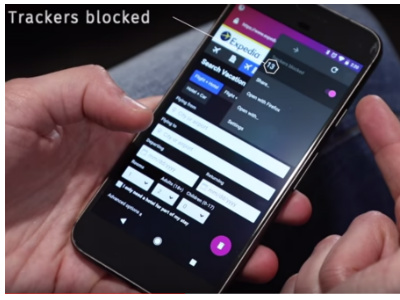 Firefox's private browser, which automatically blocks ads and operates incognito, is now available on Android. Firefox Focus is meant to provide more privacy and a smoother user experience that is uninterrupted by pesky ads. Automatic ad blocking also increases browsing speed and saves data.
The new browser for Android boasts a few special additions that aren't available for desktop or iOS users (at least not yet). This version comes complete with a counter that tracks the number of ads blocked and a notification system that reminds users when Firefox is running in the background.
Bixby Voice Beta rolls out to early testers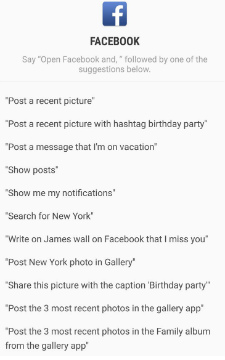 Samsung Galaxy S8's digital assistant, Bixby, is one step closer to launch. Last week, Samsung rolled out a beta for Bixby Voice, which means those who signed up to test the feature early can start tinkering around. Right now, Bixby boasts over 3,000 commands and offers support for Samsung apps as well as a few third-party apps in Bixby Labs.
Although Bixby has been highly anticipated, many testers are experiencing issues and report that the digital assistant has a long way to go before a general public release. Simple features like search seem to lag and performing crucial tasks like text messaging are hard to navigate. Luckily, Samsung has created a game to encourage testers to keep using Bixby so they can collect user feedback and make changes accordingly.
Snapchat launches social mapping
Last week, Snapchat introduced a new way for friends to keep track of each other and discover videos. Snap Map lets users share their location and navigate around an interactive map to see where their friends are and watch stories. It's a fun new feature for users, but it's also a creative way for Snapchat to bring more brands onto the platform. Restaurants, stores and beyond will also be featured on the map, allowing users to watch photos and videos taken in that specific location.
Ikea app to use Apple's new AR framework
Swedish furniture store Ikea will be among the first to take advantage of Apple's ARKit framework, a new tool Apple released during WWDC this month that allows developers to build their own augmented reality apps for iOS 11. Ikea's new AR app will allow users to insert images of Ikea products into the camera view of their device to give customers a better sense of what a new desk, shelving unit or sofa would look like in their own home.
Ikea hopes to release its new Ikea app with AR alongside the iOS 11 launch this fall or shortly thereafter. At launch, the company expects to have anywhere between 5 and 600 products available in-app.
Apple swings with Health Gorilla
In other Apple news, the company is reportedly partnering with startup Health Gorilla to store medical data— such as blood work results, lab tests and allergy information— on your iPhone. This will give iOS users the ability to store, review and share their own medical history, which could make hospital visits easier and more effective.
Google Glass 2017 coming?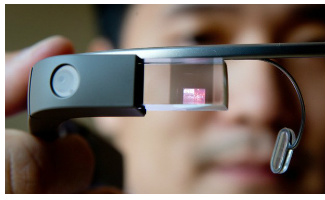 Google Glass, the company's first foray into the wearable market, may be back from the dead. Or at least so it seems. In 2015, Google pulled Glass from the market, announcing a shift in focus from consumer to enterprise wearables. At the time industry experts pronounced the project dead, so seeing a Google Glass 2017 version would be unexpected.
But, just last week, Google's MyGlass app has been updated for the first time in three years. which is used to set up and manage Glass devices. Updates include a myriad of bug fixes, battery optimization and improvements to notifications. While the updates are certainly minor, this is the first we've heard from Google on its Glass devices since production shuttered two years ago.
This mobile news wrapup is by Jon Bailey, Sr. Director of Platform On-Demand at Appcelerator, a leading mobile development platform company owned by Axway. Check out the Appcelerator blog.
* Mobile apps news & mobile technology news roundup covering SEGA mobile games, Samsung's Bixby Voice beta, Firefox Focus Android incognito browser, Google Glass 2017 rumors & more.