2012 Mobile Star Awards Winner:
>  Enterprise Solutions: Data Capture – Mi-Forms
>  Success Story: Asset Tracking & Field Service – Veriform with Mi-Co
Company Summary:
Mi-Co
4601 Creekstone Drive, Suite 102
Durham, NC 27703
(+1) 919-485-4819
www.mi-corporation.com
Company Contacts:
Gautham Pandiyan, VP of Sales & Marketing, gpandiyan [at] mi-corporation.com
Greg Clary, CEO, gclary [at] mi-corporation.com
Chris DiPierro, Director of Software Development, cdipierr [at] mi-corporation.com

Company Structure:  Private Company, established in 1999
Operating Systems Supported:  All Platforms, All Web Browsers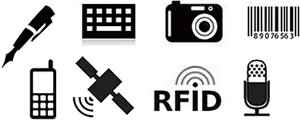 Featured
Mobile
Solutions:
Mi-Co is the most mature market leader in the development and commercialization of enterprise mobile forms and mobile data capture software for Apple iOS, Android, and Windows mobile devices, including laptops, tablets, Ricoh eQuills and digital pens. 
Mi-Forms connects forms and mobile data collection to existing enterprise databases with support for active directory, Microsoft Windows Server, SQL Server, SharePoint and more systems.
Mi-Co's Mi-Forms System enables paperless processes and mobile data collection by:
– Providing a WYSIWYG form design and automation tool called Mi-Forms Designer
– Supporting all modern handwritten and touch mobile data capture hardware devices with software that captures, transforms, stores and securely communicates ink, recognized data, barcodes, photos, audio and more
– Providing world-class verification and validation software as an integral part of the Mi-Forms System
– Enabling communication of the original ink and recognized forms data to any relational database from Access to SQL Server to Oracle
– Integrating wireless technologies, making rapid and timely data transmission possible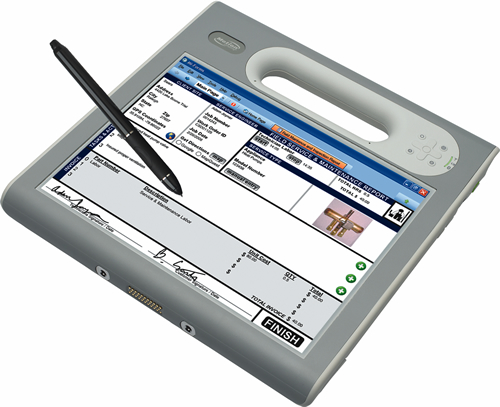 The Mi-Forms mobile forms software system is used by Healthcare, Field Service, Construction, Manufacturing, Finance, and Government.
Mi-Co customers include Sutter Health, AT&T, the IRS, Eli Lilly, 7 State Departments of Agriculture, Children's Hospital Boston, Newmont Mining, the United Nations, the NYU College of Dentistry, the US Department of Agriculture and many more.
At Mi-Co we believe that technology should simplify lives without adding complicated applications or expensive hardware. Mi-Co's system is built to be intuitive, so your organization will achieve paperless processes and reach your business automation goals without the painful 'new technology' learning curve.
Flexible, Proven Enterprise mobile-forms software from Mi-Co.
Visit www.mi-corporation.com today to request a free demo of Mi-Forms today.
Mobile Success Story:
Veriform, a high-precision sheet metal manufacturing firm, gains a competitive edge and cost savings of over $8,000 a month after implementing Mi-Co's Mi-Forms mobile e-Forms technology on Tablets.
Since 1997, Veriform has been providing customers across North America with precision sheet metal and plate fabricating services.  Operating from 3 plants totaling 26,000 square feet, Veriform manufactures custom parts primarily for the mining, forestry and machine building industries.
"Our paper-forms process included a confusing layout, took too long to fill out, and we were in constant fear of losing copies.  With our sustainability initiatives, moving to a paperless process was a no brainer.  We originally selected Mi-Forms, because it was able to support iPads, Android Tablets, Windows 8 Tablets & even more!" says Paul Rak, CEO of Veriform.  "We wound up really loving Mi-Forms for the flexibility it provided in building our e-Forms.  Mi-Co helped us redesign our forms and use real-time data to reduce data entry over 74% and experience 'massive returns' on our investment."  The deployment took just 1-2 months and was done using Motion Computing Tablets in this case.
Veriform was able to streamline their field operations process from requiring 19 steps to only 5 steps, by their use of Mi-Forms on Tablet technology.  With the new e-Forms they are able to process more jobs in less time and virtually eliminate errors.  Veriform is also able to automate invoice creation based on real time e-Form data, speeding time to payment & improving cash-flow.