.
2016 Mobile Star Awards Winner:
..Educational or Knowledge Reference App — Pictoword
..Learning App for Kids — Pictoword
..Mobile Game — Save the Cave
Company Profile:
Kooapps
4042 148th Ave NE
Redmond, WA 98052
info [at] kooapps.com
Kooapps.com

Company Structure:  Private, est. in 2008
Approx. Employee Count:  30
Mobile OS Supported:  Android, Apple iOS
Company Contacts:
> CK, CEO, ck-int [at] kooapps.com
> Wade Henricksen, Designer, wadehenricksen [at] kooapps.com

About Kooapps & its newest games
We at Kooapps are a mobile gaming company with millions of downloads. Founded in 2008, our company has released more than 30 games with several top selling titles. We are here to do the best work of our lives and make games that we want to show our friends. Join us on this journey!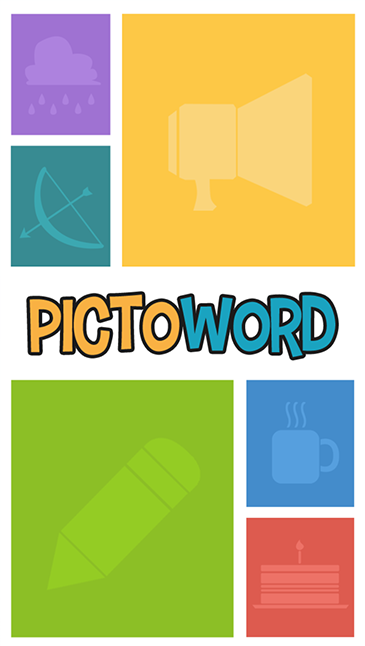 Pictoword word game
.
Looking for the best word game to play with friends? Both adults and kids will love this amazing new word game. Get Pictoword for your family and join millions of players worldwide for free!
Pictoword is a simple yet addictive word game where you "read" a series of pics that combine to create a word or phrase!
Guessing these words will be so much fun. These challenging and fun word puzzles will absolutely enlighten your day for girls and boys.
For example, you'll see pics of SAND and WITCH. Combine the two to solve for SANDWICH – a lunchtime favorite! When you're stumped, try saying the words out loud or ask a friend!
Ready? 2 Pics, 1 Word – Can you guess what's this word
Pictoword features:
Picture Guessing Games for every level of player
* Word challenges come in varying difficulty packs
* Guessing games are fun for kids in Easy mode
* Brain training gets even more fun, addicting and intense with the extreme difficulty picture pack!
Save the Cave
.
Travel back in time for a fresh tower defense game where you protect your cavemen tribe against prehistoric animals stealing your food! Command your crew of wild cavemen warriors and use each one's unique skills to fight off the hungry beasts and secure your land! (Screenshot below)
Features:
* Control the caveman leader, issuing rapid orders to your band of unruly cavemen!
* Plan your defensive strategy! Each Caveman has specific strengths and abilities that make them well suited to fight off certain animals. Tank Cavemen are super strong and Mud Cavemen slow down animals with their mudballs!
* Upgrade your caves with prehistoric tribal chants to keep your Cavemen one step ahead of the beasts!
* 10 maps to defend covering forests, deserts and volcanoes (with more to come!)
* Only tower defense game with a charming prehistoric cave painting style art!
* Play both online and offline mode!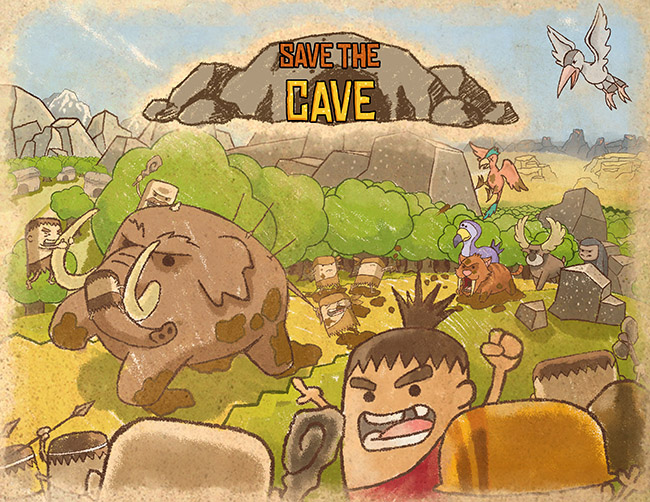 (Kooapps Save the Cave & Pictoword word game summary ends)