"Best of 2017" Mobile Star Awards Sponsor & Winner:
Mobile Keyboard App — Kika Emoji Keyboard
Mobile Entertainment Innovator — Kika Tech
At the forefront of where users, brands, content, and emotions interact with each other on mobile devices is Kika Tech. Kika is leading the market to provide users with a unique way to express their personalities through messaging or other social platforms. The company's core enabling technology lies in the areas of big data, machine learning, IoT, and social media.
Founded in 2011, Kika's mission is to provide users with a seamless mobile experience that allows them to freely express their ideas and emotions. More than just emojis and GIF sharing, Kika provides users with smart predictive Artificial Intelligence (AI) based personalization, making everyday communication more expressive and convenient.
Gaga for Kika: Millions love Kika's Emoji Keyboard
Kika has received numerous accolades, including Google's Best of 2016 and Top Developer in 2015. The company has also been ranked a top productivity app in more than 77 countries. Kika's is the number one downloaded Android keyboard in the Google Play Store boasting 300 million downloads, 50 million MAU, 26 million DAU, and supports 150 languages.
The company is now pre-IPO with $63M in funding and a healthy steady stream of revenue. Presently, Kika has eight offices including Beijing, San Jose, London, Shenzhen, Shanghai, Taipei, Bangalore, and Moscow. Globally the company has more than 200 employees, with more than 10 PhDs and 50 master's degree holders from some of the world's most prestigious universities.
You can find the Kika Emoji Keyboard app on Google Play and Amazon.
Kika Tech – Building a Bigger, Brighter, More Connected Future
With an EMBA degree from China's renowned Cheung Kong Graduate School of Business, Bill Hu, Kika Tech CEO and Co-founder (pictured at right), is well versed in operating Internet companies. In 2011, he partnered with Ric Zhou, Co-Founder and Head of R&D (pictured below), to fulfill their entrepreneurial spirit and start their own company. Ric, a seasoned R&D executive, graduated from the prestigious Beijing University with a bachelor's degree from the mathematics department and a master's degree in computer science.
With the mobile Internet use exploding at that time, China had over 400 million smart phone users, triggering an entrepreneurial boom and prompting the government to offer greater financial support to Internet startups. Bill and Ric wanted to take advantage of this. After almost two years of trial and error creating and testing more than 70 products and services, they realized the important need for mobile communications to better convey a user's feelings and emotions.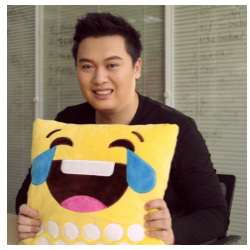 Bill and Ric became passionate about creating a product that would help billions of mobile users communicate around the world with their ideas, emotions and personality. They formed Kika Tech and developed an Emoji keyboard that enhanced the way information is shared through messaging and other social platforms.
Since then, the company has enriched its products with a wide variety of choices and functions—including 1,600 emoticons, trendy stickers and customized layouts, fonts, and themes.
Building upon the company's success in China, Kika established its Silicon Valley headquarters in June of 2016, underscoring the consumers' interest in being able to freely express their ideas and communicate through a more unique and personalized way.
Company Profile: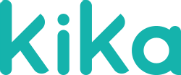 Kika Tech
8 N. San Pedro St., San Jose, CA 95110
kikatech.com

Facebook:  /KikaKeyboard
LinkedIn:  Kika Tech Inc.
Twitter:  @KikaKeyboard
YouTube:  Kika Keyboard
Contacts:
Arlene Go, PR & Corporate Communications: arlene [at] kikatech.com
Marc Richardson, Business Development: marc [at] kikatech.com
Structure:  Private company, established in 2011
No. of Employees:  Approx. 200
OS Supported:  Android
Recent Kika Tech News:
Kika Tech Announces Corporate Partnership with San Jose Sharks
Kika Tech Expands Global Presence to Meet Worldwide Consumer Demand
FC Barcelona Launches Its Brand New Keyboard App Powered By Kika Tech
Kika Emoji Keyboard app gets GIPHY gifs, company sees big growth