Don't have time to read all of the iPhone 8 hands on reviews or iPhone X hands on reviews from this week's launch event at the new Apple campus? You're in luck, because we've culled the best of the web's first-impression reviews for the iPhone 8, 8 Plus and iPhone X here. To read any of the full iPhone X or iPhone 8 hands on reviews, just click the link in each title.
iPhone 8 Plus & iPhone 8 hands on reviews
Ars Technica: The Qi flows through this one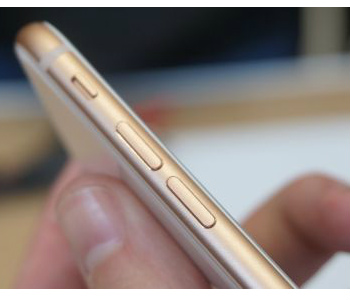 "The back is made of glass now—meaning that fingerprint smudges were common. …In a market where top-tier phones from LG, Samsung, and others have better displays, and now the iPhone X does as well, getting excited about the screens on the 8 and 8 Plus is difficult. For the most part, we couldn't tell the difference between these and the one in the iPhone 7. …The biggest internal improvements apart from speed are in the video camera. We've gone from 4K recording at 30fps in the iPhone 7 to 4K at 24, 30, or 60fps in the iPhone 8. The 1080p slow-motion capture gets a bump to 240fps. We tried all of the above and were pleased with the results. …The purchasing decision comes down to how much you value the speed of the internals and wireless charging—unless you shoot a lot more slow-motion video than the average [person]."
CNET: Wireless charging and some modest gains
"New camera modes, like the Portrait Lighting beta that adds fancy lighting effects to Portrait Mode photos, seemed like a mixed bag in my brief time. Some were sharp, others seemed weird-looking. As far as processor and camera quality, the promises seem incremental. In a quick demo, they're impossible to appreciate. The 8 is an under-the-hood upgrade at best, like a laptop with a new processor."
Engadget: Familiar, but not too familiar
"The iPhone 8 is still comfortable to hang onto but the 8 Plus is now especially unwieldy. …General navigation was as slick as always, and a couple of included AR demos ran well too…once I went back and closed a few apps. Still, that's pretty impressive considering this was unfinished code running on unfinished hardware — the nearly imperceptible lag was a testament to the horsepower the new A11 Bionic chipset brings. …[And] while other dual camera makers have recently made big strides in performance, Apple's skill with software means the 8 Plus will probably have the dual camera to beat."
TechRadar: iPhone 8 still well worth a look
"The iPhone 8 is basically the iPhone 7S, with a slight upgrade to the internals and some improved hardware on the outside to make it the affordable upgrade for those coming from the iPhone 6S. …The new Retina display offering a nice-looking vista to peer at. However, it pales in comparison to the OLED display of the iPhone X, and it definitely could do with being a touch brighter for the iPhone 8 to qualify as a real flagship phone given the current competition. It's got the True Tone technology we've enjoyed from the iPad Pro – and it does make a difference to the color of the display; however, in the demo area it was hard to say if there was a massive change from the iPhone 7."
(iPhone X & iPhone 8 hands on drop quote)


"For a brief moment, inside the Steve Jobs Theater at the new Apple Park campus in Cupertino, I was a poop. Then I was a chicken. Then a panda. I liked being a panda."


— David Pierce, Wired
The Verge: The new middle children are overachievers
"The new back cover that's coated in glass…gives them a somewhat fresher look. They have a sort of subtle opalescent effect too, so it's not just a glossy, shiny, ultra-reflective look. …What really does stand out is the new camera features. The portrait lighting features on the 8 Plus, in particular, were impressive. While you can still tell that the artificial lighting effects aren't perfectly realistic, they're miles ahead of any other camera gimmick we've seen. They look more natural, are relatively subtle, and are just a smarter implementation overall."
iPhone X hands on reviews
CNET: High price, new screen, no home button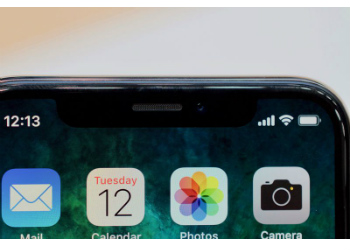 "By screen size, this is Apple's largest phone ever. But it's actually shorter, thinner and lighter than the iPhone 8 Plus. Held in the hand, it felt right. …Apple's front-facing camera array, called TrueDepth, shows promise, but for now it's used in clever-but-gimmicky apps. Animoji are adorable: we were able to puppet various 3D emoji with our faces. …New Snapchat filters optimized for the iPhone X selfie cam were eerily effective. Your face seems literally painted on. Selfies with Portrait Mode look sharp. The improved-resolution OLED Super Retina Display, looks fantastic, too.  …iPhone X has an overdue design overhaul that looks great. But the extra features beyond that aren't clear slam dunks yet."
Engadget: 10 years in, Apple rewrites its rulebook
"Given that Apple's competition has done an incredible job trimming the cruft [bezel] from around their displays, I can't help but feel that the iPhone X's design doesn't have the same kind of impact as, say, the Essential or Samsung's recent Galaxys. …I definitely can't complain about build quality, though: the X's glass front and back melt effortlessly into the stainless steel ring around the phone, and the precision on display here is nothing short of fantastic. Meanwhile, Apple's weirdo Animoji worked a hell of a lot better than I thought, and so did using a face to unlock the phone."
iMore: Hands on with Face ID, Portrait Lighting and Animoji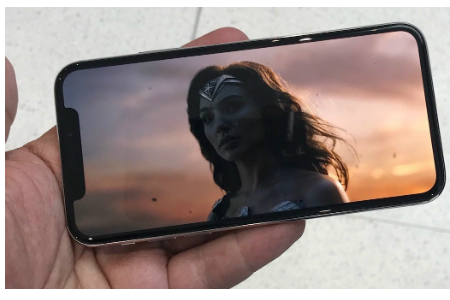 "Holding iPhone X is a trip. It's about the size of an iPhone 7 or 8, but it has a screen bigger than iPhone 7 Plus or 8 Plus. …Never mind 4K, HDR is the next big thing in video, and iPhone X does it well. I got to watch Wonder Woman on iPhone X and it was eye-popping. …The new camera systems, front and back, are pure fire. Intelligent, neural-net fueled fire. I can't wait to take them out and shoot with them. Especially with the new Portrait Lighting. Overall, this is the most excited I've been for an iPhone since iPhone 6 Plus."
The Verge: The X feels like the future of the smartphone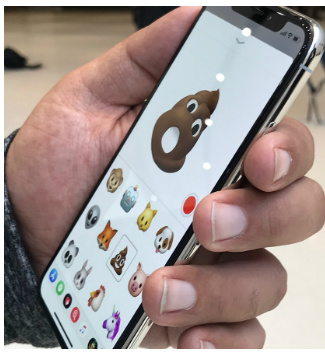 "Happily, the X is a little thicker and less slippery than the iPhone 7. …The X's OLED display doesn't seem to share any of the extreme oversaturation or pixel matrix weirdness of other OLEDs I've seen. …Apple has done a lot of work to make iOS feel natural without a home button…you swipe up to go home, and swipe up and hold to enter the app switcher. Control Center is now a swipe down from the right top edge, and the notifications shade is a swipe down from the top left. All these new gestures feel a little messy — especially that swipe-and-hold move, which took me a few tries to get right. But I suspect it'll be a quick adjustment once we have the phone for real."
Wired: Apple's most stunning yet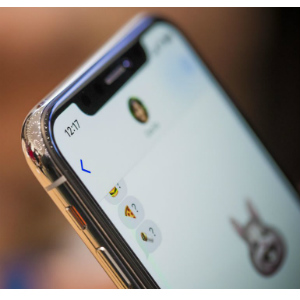 "Face ID, at least in the brief demos, worked one of two ways: amazingly fast or not at all. It won't work if your phone's flat on a table—you'll have to pick up and look at your phone every time you want to unlock it. I suspect a lot of people will just go back to passcodes. …It's hard to say much about performance from a few minutes of use, but the iPhone X appears to be as absurdly fast as advertised. Same for the cameras: The optical image stabilization kept my jittery hands steady for a few photos, and everything I shot…looked great. And the X appears perfectly suited for the augmented reality future…I tested an app similar to Snapchat's lenses, and the front-facing camera perfectly mapped a series of masks onto even the tiniest contours of my face. The animoji flexed with even the most minute twinge of my eyebrows.
"Samsung's phones have offered facial recognition for some time. But after trying Face ID a couple of dozen times, I realized that it's much faster and more reliable. …Software companies are invited to write apps that exploit the depth camera. Apple even demoed an upcoming version its fun movie-making app called Clips, with a new feature that replaces your background, green-screen style. You can shoot yourself with a new background of your choosing, like an enchanted forest or an artsy linescape, or side-by-side with a Pixar character."
Still undecided?
This iPhone 8 hands on roundup doesn't include all of the new phones' specs. So we also put together a quick comparison of the iPhone 8, iPhone 8 Plus, iPhone X specs and features — as well as how the 8 and 8 Plus specs compare with the iPhone 7 Plus.  (End iPhone X hands on roundup)