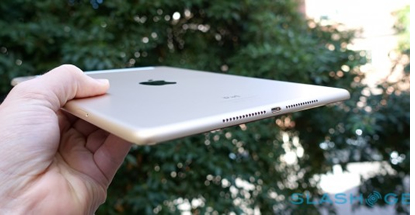 Now that Apple's iPad Air 2 is out in US stores as of today, you might be wondering if it's worth it to buy one, keep your current tablet, or buy a refurbished iPad Air. To help you decide, we've rounded up some of the best review snippets below.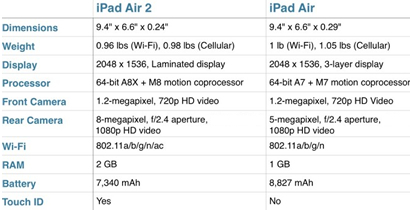 But before we get to that, here's a quick rundown of what's new in the iPad Air 2. First, it's a hair thinner (see chart at right, courtesy of MacRumors). The new iPad Air also now has an A8X processor and M8 motion coprocessor –speedier upgrades from the A7 and M7. Other new features include two gigabytes of memory (2 GB of RAM, previously 1 GB), a slightly smaller battery, 8-megapixel camera (previously 5 MP), laminated Retina display (same resolution), anti-reflective screen coating, and Touch ID fingerprint sensor, as on the new iPhone 6 and 6 Plus.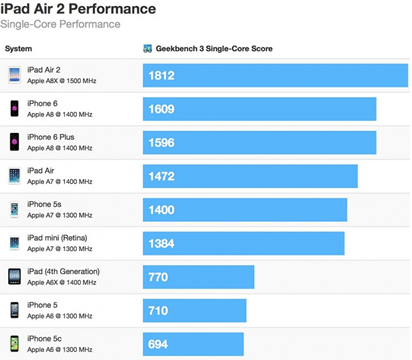 Already have last year's iPad Air? Most reviewers say keep it — unless you must have those new features. That's because for most single-core processor tasks like browsing the web or playing most games, you won't notice a huge improvement in speed (see second chart). However you will definitely notice the processor and RAM improvements if you do multi-core heavy lifting tasks like playing console-quality games, video editing, photo editing, or design.
Another reason you might want to upgrade is if you travel a lot. Like the iPhone 6 Plus, the Air 2 comes with a SIM card that makes it easier to choose a temporary data service from a different 4G network. And like the iPhone 6 and 6 Plus, the iPad Air 2 supports up to 20 LTE bands, allowing access to those faster networks wherever they're available globally.
Finally, if you're really looking to replace your laptop with a laptop-tablet convertible or tablet-plus-keyboard, then the iPad Air 2 is worth checking out. As Daring Fireball's John Gruber points out, the iPad Air 2 is the first iPad that can compete with Apple's older MacBooks. Case in point: the iPad Air 2 is faster than the 2011 MacBook Air. Similar to most new notebooks and almost as good as the previous iPad Air, the iPad Air 2 lasts about 10 hours on a full battery charge.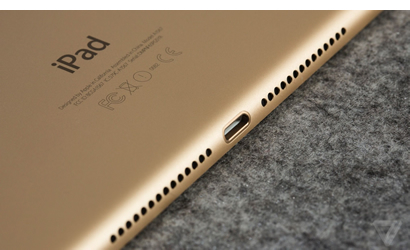 The Air 2 is available in three colors — gray, silver, and gold — and three configurations: 16, 64, and 128 GB. For those, the Wi-Fi only models cost $499, $599, and $699, while the Wi-Fi + Cellular models will set you back $629, $729, and $829 respectively. You can pick one up at several major stores, and from Apple online.
And now, the reviews…
iPad Air 2 reviews roundup
"The iPad Air 2 is undoubtedly better than any other current iPad, but its advantages might matter less than last year's dramatically-redesigned iPad Air: screen quality, size, and battery life are close enough, effectively, to feel the same. Processor power and camera quality — and Touch ID — are welcome additions, but not needle-movers for the typical iPad user. Year-old iPads have never seemed like better bets."
"4.5/5"
"The Air 2 also doesn't have a mute switch, which I didn't think would be a huge loss until I actually found myself trying to use it and becoming frustrated. …A microphone now sits where the mute switch once was. …This means the antenna on the top of the WiFi+Cellular model is no longer interrupted by mic holes."
"A thinner profile comes at the expense of battery size. The new Air's is 5.1Whr smaller than the old one, but Apple still promises that you'll get the same 10-hour battery life because the A8X is more power-efficient. Real-life use shows that the original Air still rules the roost; after a day of heavy use, I typically went to bed with around 20 percent left in the tank. If you're only using it moderately — say, for casual content creation or consumption — you should get a little over two days. In our video test, in which an HD movie plays through the life of the battery, the Air 2 squeezed out 11 hours and 15 minutes, significantly lower than last year's Air and about an hour short of the Samsung Tab S."
"90/100"
"The Air 2's super-slim build means endurance falls a bit short. The battery life of 5 hours and 15 minutes streaming a YouTube video over Wi-Fi at maximum screen brightness is about the same as the previous generation (5 hours and 36 minutes in the same test). Cut the brightness in half, and you have Apple's 9-10 hour estimation. Neither tablet can come anywhere near the Samsung Galaxy Tab S 10.5 at Amazon, though, which gives you two more hours of heavy use between charges."
"Apple didn't mention that the iPad Air 2 is much louder than the previous iPad Air. It's easily noticeable when they're playing the same content. I wouldn't call it room-filling, but it's certainly a step up. At maximum volume, sound doesn't distort, but the tablet vibrates noticeably. There's not much of a chamber in there!"
"4.5/5"
"If you have an iPad 2, 3 or 4, the new Air 2 will make a big difference. Its thinness and lightness will be a dramatic change, and it will be faster and more fluid. However…upgrading to last year's iPad Air would have pretty much the same effect, and that model is now, suddenly, $100 cheaper, starting at $399. …That leaves future-proofing as the main reason to get an iPad Air 2. Its faster processing and graphics capability are likely to make it better than the original Air, as more apps are built that try to bring advanced gaming, or heavy-duty video editing, to the tablet."
"WiFi 802.11ac is included – indeed, I noticed that it picked up significantly more WiFi connections than an iPad mini 3 next to it."
"Arguably more impressive than the iPad Air 2's cameras, though, are what you can do with the footage afterwards. …iMovie comes, of course, as standard, and is the same solid video editing suite. However, the addition of cross-platform AirDrop between iOS 8 and OS X Yosemite means it's even easier to collate footage from multiple devices. …I exported a five minute 1080p video clip. The iPad Air 2 completed that in 1 minute 33 seconds, versus the 2 minutes 11 seconds of the iPad Air."
"Third-party apps like Dropbox, Evernote and Lastpass also use Touch ID to login, which works well. Samsung and China's Huawei have devices with fingerprint scanners similar to Touch ID, but Apple's third-party app support is likely to be greater as it has opened up the APIs to developers to build authentication into their apps. (The apps don't see the fingerprint; they just ask iOS for verification, and get a "verified/not verified" response from iOS.) A secure fingerprint reader adds appeal for businesses too. Enterprise can secure devices without forcing users to enter long, hard-to-remember passwords, which ensures users actually stick to secure methods."
"The Samsung Galaxy Tab S set a new bar for screen quality which the iPad doesn't quite reach. Sony's Xperia Z2 Tablet is lighter and waterproof, but is thicker and doesn't last as long. Original iPad Air users might want to skip this generation."
"Apple says the new antireflective coating on the Air 2 reduces glare by 56 percent, but I didn't really notice it making a huge difference; you definitely can't use it in bright sunlight."
"There's no multiple-user support as with Android tablets or Amazon's Kindle Fire line, so [my wife] can't use it to check her email instead of mine. There's [also] no guest mode."
"It's…the best tablet ever made — its incredible hardware and enormous ecosystem of apps offer a commanding advantage. …[But] it feels like Apple is so content with its commanding lead…that it's willing to let the iPad's superlative hardware sell itself instead of figuring out new places for it to go. For better or worse, Apple's allowed the iPad to become the giant iPhone its critics have always insisted that it is, and in a world with giant iPhones that's a tough spot to be in."