With giant, cinema-like 4K TVs in more homes, getting people to go to movie theaters is becoming a challenge for studios. But thanks to new haptic technology, film trailer ads are about to get a lot more exciting — at least on smartphones. Here's how Universal Pictures has taken a lead in using haptic technology to boost excitement and ticket sales.
Even with giant TVs around, more people are also watching content on their mobile devices. Knowing that, Universal Pictures wanted to make a huge splash on small screens with the release of the Latin America trailer for its 2016 summer blockbuster Jason Bourne. And since Android is the dominant mobile OS in Latin America, the studio wanted to engage Android users in Latin America via a strategic mobile advertising campaign.
The challenge for Universal was developing a trailer that could really bring audiences into the explosive action — even on a four-inch mobile screen. Until recently, the flat, glass screen of a smartphone or tablet was void of any meaningful tactile experiences — a stark contrast to the explosive action in Jason Bourne. This trailer needed to move beyond the flat screen to create excitement and emotion.
How haptic technology increases excitement
Enter haptic technology, which enables your smartphone to vibrate when it rings or when you type on it. But today, haptic technology is more than that — the latest haptic creative tools enable a more nuanced form of the technology — one that can inspire and seduce you in ways a still screen never could.
Since people who watch mobile content are often physically holding their devices in their hands, Universal saw a unique opportunity to leverage smartphones' vibration capabilities to provide viewers with a movie trailer experience they would actually feel. The company also knew that according to recent studies, appealing to consumers' sense of touch has been proven to drive deeper engagement and increase brand awareness and favorability.
Based on this, Universal decided to add the sense of touch to its Jason Bourne trailer. The studio's challenge? It needed to maintain the big-screen integrity of the trailer, while also creating a unique immersive experience for the small screen.
The studio hired a team of entertainment technologists from Silicon Valley based Immersion to create tactile effects that matched both the visual and audio content of the trailer. The team designed these tactile effects to both capture the nuances of the action and also maintain the content's quality. Their goal was to enhance the trailer to create a more memorable impression of the content — not to distract from it.
The results: Higher engagement and action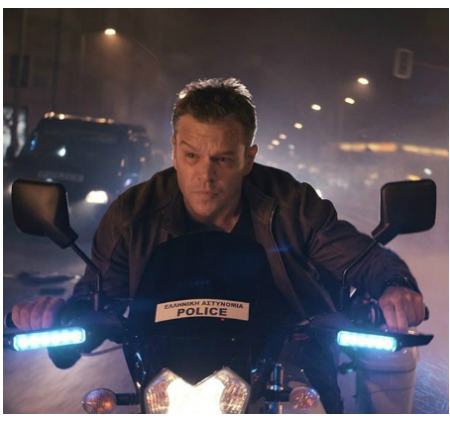 In the final touch-enhanced version of the Jason Bourne trailer, you can feel every explosion, every gun shot and every car crash — and your eyes stay glued to the screen. You literally feel the tires screech as a SWAT car zooms down the levels of a parking garage, you feel the impact as Bourne plows through parked cars on Las Vegas Boulevard, and you feel the boom of a shot gun round aimed at rouge intelligence agents.
To measure the value of these touch effects, Universal ran a qualitative A/B trial. Out of 246 people who saw the Jason Bourne promotional trailer enhanced with haptic effects, 41 percent indicated an increase in intent to purchase tickets for the movie, and 38 percent expressed a more positive opinion about the film.
Also, 71 percent of the trial participants agreed that haptic technology made the ad more interesting, and 77 percent acknowledged that tactile interactions on their device made them pay more attention. To that end, haptic technology reduced the trailer's level of intrusiveness when compared to the control group.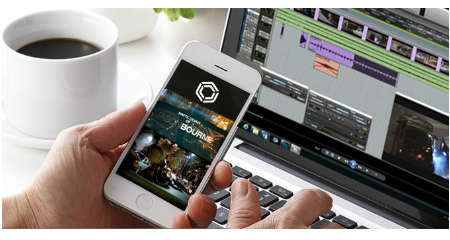 The tactile effects also helped the trial audience responded favorability to the trailer. Over half (52 percent) of users activated their sound option as they were watching, and the vibrations timed with the trailer's explosions stimulated users' interest in watching it: the clickthrough rate increased by 12 percent, with a completion rate of 8 percent.
The final version of the trailer was distributed to nine million viewers in Latin America over 10 days. Not only did audiences find the touch-enhanced trailer less intrusive, but qualitative and metric-based studies demonstrated it drove higher engagement, interest and interaction. Overall, the haptic technology enhanced film advertisements drove higher awareness and more positive brand perception.
If you're using Android, you can experience the touch-enhanced Bourne trailer and other haptic videos here. For quick information on Immersion and the company's latest news, see below. And if you'd like to vote for Immersion in the 2017 Mobile Star Awards, you can vote here (once only) until December 19, 2017. For your vote to be counted, be sure to follow MobileVillage  on Facebook or on Twitter.
Mobile Star Awards 'Best of 2017' Nominee:
Success Story: Mobile Advertising & Marketing — Jason Bourne trailer with Immersion

Company Profile:

Immersion Corp.
50 Rio Robles
San Jose, CA 95134
Tel: +1 408-467-1900
Contact:  Immersion.com/contact
Immersion.com

LinkedIn:  /Immersion-Corporation
Facebook:  /ImmersionCorp
Twitter:  @HapticsDev
YouTube:  /ImmersionCorporation
Structure:  Public company (NASDAQ: IMMR), est. in 1993
No. of Employees:  not provided
OS Supported:  Android
Recent Immersion News: