2016 Mobile Star Awards Sponsor & Winner:

Mobile Game — Planet Trekkers
Translator App & Travel Convenience App — IHG Translator
Mobile Entertainment or Lifestyle Innovation  — IHG Amazon Echo service
Success Story: Mobile Customer Service  — IHG Facebook Messenger Bot
.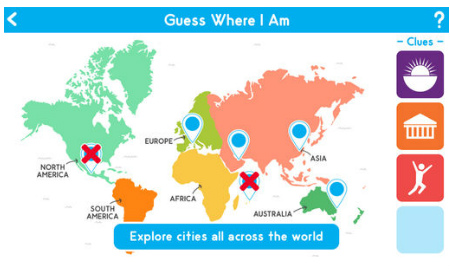 Discovering the world together is as much about the journey as the destination. With that in mind, InterContinental Hotels and Resorts developed the Planet Trekkers app to give your children fun and exciting ways to engage with your family's travel destination before, during and after a holiday. Created in partnership with National Geographic Kids®, the app helps young travelers explore and appreciate the world around them.
The app is based on a treasure hunt style game and challenges children to discover indigenous wildlife, take part in local adventures, and taste native dishes, to truly get them excited about their holiday. It allows children to learn more about exciting adventures to experience within four categories: Natural Discoveries, Active Pursuits, Local Culture and New Flavors. The Planet Trekkers app also allows children to upload photos and details from their adventures.
You can download Planet Trekkers here on Apple's App Store.
IHG Translator app features
The goal of many travelers is to experience a destination just as a local would and, while experiencing it, to make the most of their getaway. The IHG® Translator App's main focus is to give travelers access to on-demand translations, virtually anywhere in the world.
The IHG® Translator App allows travelers to immerse themselves in the culture of their destination of choice, something that is missing in many other translation tools. Users are able to phonetically speak their destination's language in casual, formal and slang form and even snap a picture of a menu, sign or any text and the Image Translator will translate each item. Connecting to a destination has never been more seamless.
IHG® Translator's award-winning platform includes:
Over 2,000 phrases in 12 languages (including slang)

A voice-to-voice translator

A 10,000 word offline dictionary

Over 2,000 high-quality audio files to help you nail the pronunciation

Built-in flashcards for practice

Quiz Mode—challenge your language skills with customizable quizzes

Audio Lessons—learn essential phrases in 10 different categories

Tip Calculator—get quick advice on how much you should give for tips

Currency Converter—learn how much you're paying with this handy converter

Live Translator—speak with a real person for translations in 180 languages

A "culture crash course" to get familiar with local customs and etiquette

A brand-new Image Translator!—snap a picture of a menu, sign or any text and the Image Translator will translate each item. You can even hear the foreign phrase pronounced so you can say it yourself!
You can download the IHG® Translator app for iOS here on Apple's App Store.
Learn about how IHG® hotels use the latest mobile tech to help customers book rooms, discover attractions, and request services.
Company Profile: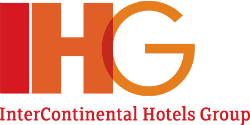 InterContinental Hotels Group (IHG)
HQ: Broadwater Park, Denham,
Buckinghamshire UB9 5HR, UK
(+44) 1895 512000
US: 3 Ravinia Dr., Ste 100, Atlanta, GA 30346
(+1) 770-604-2000
Corporate: ihgplc.com
Reservations: (+1) 877-424-2449 or ihg.com

Company Structure:  Public (LSE: IHG, NYSE: IHG), established in 2003
OS Supported:  All browsers, Android, Apple iOS, Windows devices
Recent IHG Tech News:
Checking-In to the Future of Luxury Travel
Consumers Can Save More Than £20 Million Per Year by Booking Hotels Directly
Crowne Plaza Hotels & Resorts Tests Delivery Robot at its Hotel in Silicon Valley
IHG Launches Series of Mobile and In-Hotel Digital Technology Pilots