Holograms aren't just the stuff of Star Wars fantasies — they're here now, and they may soon be everywhere. At the Game Developers Conference this month, attendees were greeted with a hologram of astronaut Buzz Aldrin (7-second video is below). The hologram was created by the startup 8i, which wants celebrities and ordinary folks to create and share hologram experiences. Last month the company announced its "Holo" hologram app, which is now available in beta and set for official release later this year.
How Holo's hologram app works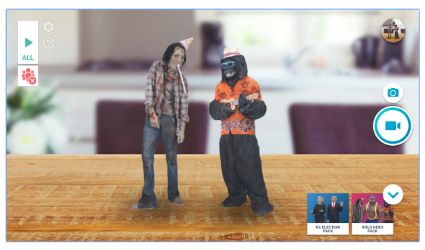 Holo will feature holographic content from media partners who will pay the company to create the content for entertainment or instruction. Holo users can place holograms wherever they are and share their holograms in photos or videos, like posing with virtual celebrities or film characters.
Unlike other virtual reality apps, the Holo hologram app doesn't require a VR headset — but you do need a Google Tango enabled Android device. Chances are you don't have one yet, since the only two Tango phones out to date are the Lenovo Phab2 Pro or the Asus ZenFone AR, which was just announced at CES 2017. If you are lucky enough to have one of those, you can get the Holo beta from Google's Play Store.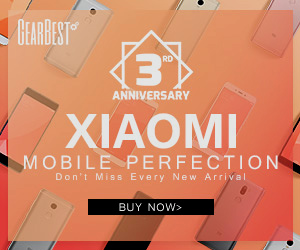 Right now the holographic videos are being filmed in 8i's production studio in Culver City, Los Angeles. Inside, a large green-screen space with over 40 cameras (photo below) capture human movement through an approach 8i calls volumetric capture. The company's proprietary software then turns these recordings into a life-like hologram that can then be added to VR or AR experiences using 8i's plugin for the 3D Unity Web Player. Recode's Lauren Goode recently visited the studio and company and has a wrote about it on Recode.
The studio is open to anyone who can pay, and since 8i launched its partner program last spring, it now has over 100 content partners. Some of those partners are movie studios that want to mix holographic videos into their films. At this year's Sundance Film Festival, attendees got to see three of those films — you can read more about them here.
8i wins fresh funding
As you'd expect when you have so many big media players as clients, investors come a-knocking. Last month February, 8i announced it wrapped up a US$27 million, Series B round of funding to support its launch of Holo. The latest round brings the company's total funding to $41 million.
The new round was led by Time Warner Investments and also includes Baidu Ventures, Hearst Ventures, Verizon Ventures, One Ventures, and Carsten Maschmeyer's Seed & Speed Ventures. This is the first VR or AR investment for China's Baidu (NASDAQ: BIDU) through its new Baidu Ventures fund.
Prior to the new round, 8i already had investments from nearly a dozen companies including Samsung, Dolby, and Ashton Kutcher's Sound Ventures. The company has offices in Los Angeles and Wellington, New Zealand.
Below: Buzz Aldrin hologram at GDC. The VR experience "Buzz Aldrin: Cycling Pathways to Mars" premieres this month at the SXSW conference, and will be distributed via Time magazine's VR app. Billed as the world's first room-sized legacy VR project, the holographic experience shares Aldrin's plan to create a settlement on Mars.
#end Holo hologram app feature