.


2013 Mobile Star Awards Winner:
Enterprise Mapping or Location Based Services — FleetOutlook
Company Profile:
13645 Dulles Technology Drive #100
Herndon, VA 20171
(+1) 703-262-0500
sales [at] wirelessmatrix.com
wirelessmatrix.com
Company Structure: Public Company (TSX: WRX), established in 1991
Number of Employees:  approximately 100
Markets: Agriculture & Forestry, Engineering, Field Service, Healthcare, Hospitality, Public Safety, Supply Chain, Telecom, Transportation, Utilities
Operating Systems Supported: Major Web Browsers (Chrome, Firefox, Safari, Opera)
About FleetOutlook: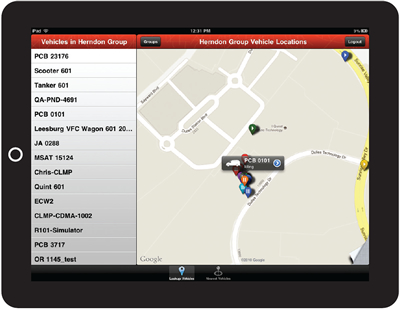 FleetOutlook® is a real-time automatic vehicle location (AVL) and management solution that provides vehicle tracking, mapping, alerts and reporting in a single application. It enables the user to locate vehicles, follow their progress, and report on how they're being operated.  FleetOutlook is offered on a Software-as-a-Service (SaaS) basis, and is securely accessed via the Internet with a secure login ID/password.
There is no software to install or update. Wireless Matrix's in-vehicle devices are configured to automatically report AVL moving events based on time or distance duration, in addition to other vehicle related events such as start/stop, ignition/on/off, and others.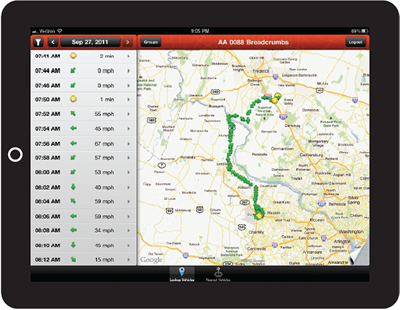 FleetOutlook vehicle tracking features & benefits
Real-Time Vehicle Information including mapping, location and route history/playback; multi-level vehicle grouping; search of closest vehicle to location/other vehicle; customer defined landmarks and geofencing; and more.
Customer-Defined Dashboards that let users track progress to benchmark goals in specific areas, and provide a quick view of high performers or drivers that need coaching
Customer-Defined Alerts that can be programmed to report when vehicles cross user-defined operational thresholds for actions such as speeding and idling. Alerts can be set to trigger phone calls, e-mails, or text notification to customer-determined recipients when an alert condition materializes.
Reporting that is flexible and user-customizable, giving the ability to view vehicle operations, activities and alerts from a group level down to individual vehicles. Report data is fully customizable and can be exported or automatically delivered by FleetOutlook.
Mobile Supervisor, a free application for use on most smartphones and tablets that lets users take the core functionality of FleetOutlook – vehicle location, status, history and more – everywhere they travel with their portable device.
TechConnect (TC) and TechDirect (TD) modules that integrate with a Garmin navigation device to provide two-way text messaging between dispatchers and drivers and turn-by-turn directions for job addresses (TC) and integrated with work order management systems to overlay assigned, unassigned and future work orders with vehicle GPS data, providing the relationship of jobs and actual vehicle location in real time (TD).
Integration via an Open Partner Interface (OPI) for open, scalable and bi-directional data exchange. It provides automatic vehicle location data to partners and customers, and receives data and updates from third-party databases, forming a seamless integration of AVL data with other systems or legacy products.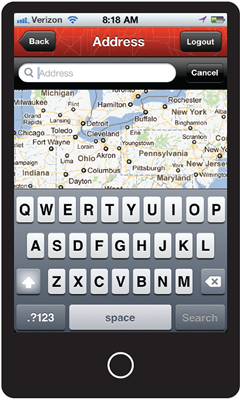 FleetOutlook Mobile Supervisor allows 100% visibility into an organization's fleet whether the user is at the office, on the road, or anywhere in between. Mobile Supervisor allows clients to use their smartphone or tablet to maintain the key functions of FleetOutlook and the management of their fleets, while catering to the ever increasing mobile aspects of daily operations.
Key features include: real-time GPS tracking, vehicle status (idle, moving or stopped), color-coded fleets and the ability to quickly see where drivers are and where they have been, plus the option to search for a vehicle nearest to another vehicle, address or location.
With Mobile Supervisor's similar interface to FleetOutlook, there is no need for special training. The application is currently available, free of charge, to FleetOutlook customers.
For more information on Wireless Matrix's FleetOutlook Mobile Supervisor vehicle tracking, visit: wirelessmatrix.com/gps-fleet-tracking/mobile-supervisor.php.