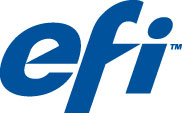 .


2012 & 2013 Mobile Star Awards Winner:

>  Enterprise Software: Mobile & Wireless Printing — PrintMe
Company Summary:
Electronics For Imaging
6750 Dumbarton Circle
Fremont, CA 94555
(+1) 650-357-3500
PRAmericas [at] efi.com
efi.com
Company Contacts:
>  Gayle Schaeffer, Director, Product Marketing, gayle.schaeffer [at] efi.com
>  Tom Offutt, Director, Business Development, tom.offutt [at] efi.com
Company Structure: Public Company (EFII), established in 1989
Operating Systems Supported: Android,  iOS, BlackBerry, Windows Phone
EFI PrintMe Features & Benefits:
EFI's PrintMe Mobile mobile, wireless printing application addresses the increasing adoption of Bring Your Own Device (BYOD) policies within the enterprise by offering a secure printing solution for mobile devices, making the workplace transition to mobile seamless.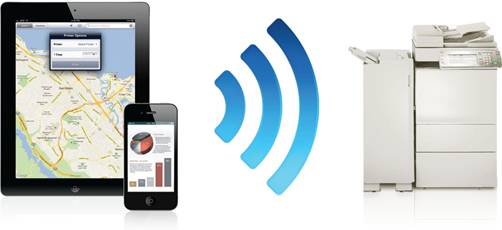 PrintMe Mobile is a printer-agnostic enterprise software solution that enables secure Wi-Fi wireless printing from all major mobile devices to a company's current fleet of networked printers, regardless of brand or type.  The software is easy to deploy, manage and use – users need only select print from within their current mobile application then choose from the automatically populated list of available printers within the network.
Secure wireless printing with IT controls
Print jobs never leave the corporate network. Users can also select the option to locally release a print job while at the printer, ensuring that sensitive documents are not left unattended. In addition, PrintMe Mobile supports printing from outside the firewall for both guest and employee-owned mobile devices.

PrintMe Mobile includes advanced capabilities for IT to manage their existing print infrastructure, as well, including a dashboard with features, such as search, filters, tags and data export/import to easily identify, configure and check the status of hundreds of printers from a central location. IT can track mobile printing usage in job accounting software, such as Equitrac Office, Equitrac Express, Equitrac Professional, Print Audit, PaperCut, GoPrint, VendPrint and Sepialine Argos.
IT departments can install PrintMe Mobile and deliver wireless printing on any printer connected to the network in as little as 30 minutes. PrintMe Mobile also allows organizations to save money by using their existing printers and is scalable to thousands of users across hundreds of wireless subnets. It is an affordable solution with a one-time lifetime license fee by printer for unlimited users, unlimited devices and unlimited printing. Printer licenses can be easily transferred from one printer to another, making PrintMe Mobile a very flexible solution for changing business needs.
PrintMe Mobile is available as a free 45-day trial download directly from EFI with full functionality for unlimited printers and users.