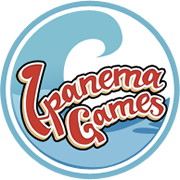 2012 Mobile Star Awards Entries:
>  Consumer App: Game — Happy Squirrels
Company Summary:
Ci&T
Rod. Campinas Mogi-Mirim SP340, Km 118,5
Pólis de Tecnologia – Prédio 23B
13086-902, Campinas, SP
+55 (19) 2102 4500
www.ciandt.com
Company Structure:  Private Company
Markets:  Direct-to-Consumer
Operating Systems Supported:   iOS
Product Summary:
Happy Squirrels is a mobile app from Ipanema Games, currently available for the iPhone, iPod Touch and iPad. With the goal of keeping your squirrel population happy, this game encourages players to use their creativity to upgrade their tree and create the home that any squirrel would envy! Add rooms to your giant oak tree, collect nuts and potions to spend on new rooms and upgrading your tree – you can even customize your squirrel foreman and compete with other tree house builders! Happy Squirrels contains many "nutty" features, including:
— A huge variety of different rooms to build, from saunas to night clubs.
— Gorgeous visual style.
— Varied game play, with mini-games and hidden items.
— A fully customizable character. 
With mini games, friendly competition with other users and super-cute styling, Happy Squirrels is sure to bring hours of fun to users young and old.