To support the increasing demand for indoor cellular data consumption, mobile operators are supplementing network capacity and cellular coverage where needed using various small cell platforms. Similarly, consumers and businesses that increasingly rely on cellular service — viewed by many as the 4th utility — often take it upon themselves to source and deploy their own systems.
Indoor cellular coverage options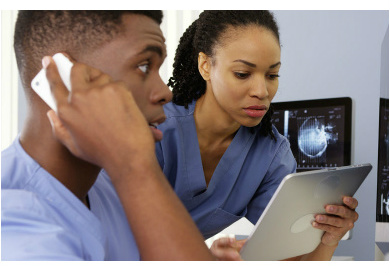 Yet in many environments, available indoor cellular coverage options are either too complex or too costly for businesses or service providers. That's why Nextivity created the Cel-Fi QUATRA enterprise, an in-building cellular solution that fills the growing need for affordable, flexible indoor cellular coverage — particularly in "middleprise" organizations with spaces up to 500,000 square feet (46,451 sq. meters).
A large enterprise may be able to support the ROI and associated costs of a traditional DAS solution that requires extensive planning, RF design, engineering, and highly skilled technical installation and maintenance, as well as extensive budget and contract negotiations with multiple vendors, integrators, and the carriers themselves.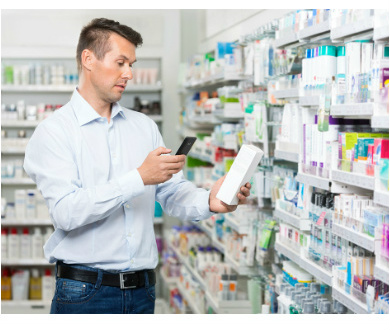 But the cost of DAS solutions typically puts them out of range of middleprise businesses. Simpler solutions such as femtocells and Wi-Fi calling are available but do not have the reliability, quality of service, or management capabilities that a business requires.
Even the more affordable residential cellular solutions are not an option because they are simply not robust enough to support business requirements.
Filling the gap between cost + quality
Cel-Fi QUATRA addresses this gap. It combines the best of active DAS and proven Cel-Fi technology that has been widely adopted by carriers around the world for applications within larger venues. Cel-Fi QUATRA is scalable, and can be used in single or multi-carrier environments. It can be operational within weeks, unlike typical DAS solutions that can take up to two years to deploy.
Features and benefits include:
Improves cellular reception in venues up to 200,000 sq. ft.

Carrier approved and unconditionally network safe for voice and data

1,000x higher gain than the competition without overloading the network with amplified noise

Up to 100 dB gain and single or multi-carrier support for 3G / 4G / LTE voice and data

Lowest total cost of ownership

Intelligently self-configures and continually self-optimizes to adapt to environmental changes

AntennaBoost intelligent antenna aiming optimizes signal quality

Remote monitoring and management using the Cel-Fi WAVE Platform

Designed for off-air or small cell applications

Simple, fast, hassle-free installation, with the ability to easily add future capacity without re-engineering
The telecommunications industry has struggled to provide cellular coverage solutions to the middleprise market — until now. Available consumer-grade solutions have been too limited in performance, while active DAS has been too complex and costly. Cel-Fi QUATRA is the first solution to meaningfully address the indoor cellular service needs of this market, improving indoor cellular performance, eliminating black holes, dropped calls, and poor voice quality.
Nextivity is a "Best of 2017" winner in MobileVillage's 16th Annual Mobile Star Awards.
"Best of 2017" Mobile Star Awards Winner:
Enterprise Wireless Coverage — Cel-Fi QUATRA
Success Story: Wireless Coverage — 2-1-1  San Diego

Company Profile:

Cel-Fi (Nextivity)
16550 W Bernardo Dr. #550
San Diego, CA 92127
Tel: +1 858-485-9442
Email: sales [at] nextivityinc.com
cel-fi.com

LinkedIn:  /Nextivity-Inc-
Facebook:  /5bars
Twitter:  @5bars
Structure:  Private company, founded in 2006
No. of Employees:  Approx. 100
OS Supported:  Android, iOS
Recent Cel-Fi News:
Cel-Fi QUATRA Honored in Best in Biz Awards 2017
Nextivity Announces Cel-Fi PRO EXA and Antennas for Americas
Nextivity Receives 2017 Mobility Tech Zone Product of the Year Award