Strong indoor cell coverage is vital for any organization hosting lots of clients, community meetings and business calls. Here's how one San Diego agency ensures reliable indoor cell coverage and mobile data for its thousands of monthly guests in a 30,000 square-foot space.
2-1-1 San Diego brings community organizations together to help people access the services they need, while providing valuable demographic and trend information for planning purposes. The organization provides referrals for utility, housing, food, health and wellness, and military and veteran services, including subsidies and benefits. 2-1-1 San Diego also helps facilitate the enrollment process for accessing services at the county, state, and federal levels, such as CalFresh and the Affordable Care Act.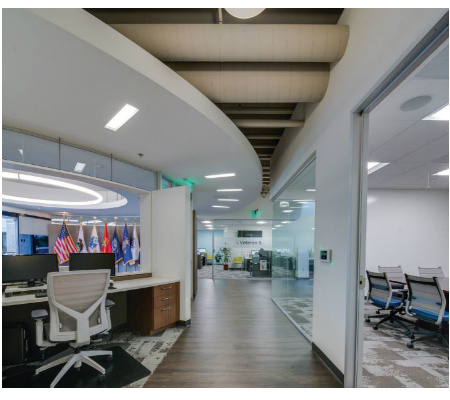 2-1-1 San Diego relies heavily on donor support, which means executives spend a lot of time having discussions with potential contributors. Aside from the landlines in its contact center, 2-1-1 San Diego is a bring-your-own-device organization where executives rely on their cell phones for important conversations.
But when 2-1-1 San Diego moved into a new 30,000 square-foot, two-floor, cement office building, some of the executives using AT&T as their mobile carrier began to experience dropped calls.
"Although we only moved two miles up the road, the coverage was very spotty," says Peter Battistel, 2-1-1 San Diego's Vice President of Technology. "Because we operate a Connection Center, we have partner agencies co-located with us. We also have 12 meeting rooms that community stakeholders can meet in. So we wanted to be able to provide the same level of indoor cell coverage for AT&T subscribers who are among the tens of thousands of guests we host each year."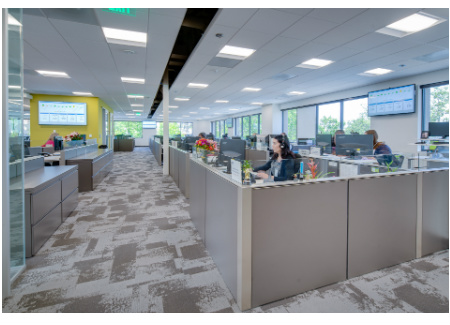 Fortunately, mutual contacts introduced Battistel to Nextivity and its latest product offering Cel-Fi QUATRA. The indoor cell service hybrid solution combines the best of active DAS and Cel-Fi "Smart Signal Booster" technologies.
At the hub of the Cel-Fi QUATRA system is a Network Unit (NU), which provides the donor signal and provides Power over Ethernet (PoE) and RF over Ethernet (RFoE) to up to four Coverage Units (CU) to provide indoor cell coverage in spaces up to 50,000 sq. ft. per system (more systems may be used for larger spaces). Cel-Fi QUATRA CUs are the remote radio heads of the system that rebroadcast the donor signal.
The 2-1-1 San Diego solution deployed consists of one NU, four CUs, and a MIMO Panel Antenna to enhance the donor signal. 2-1-1 San Diego configured Cel-Fi QUATRA to operate off-air, distributing the external macro network signal throughout the building into areas it didn't reach to maximize coverage and performance.
Results: reliable indoor cell coverage + fast data
2-1-1 San Diego was up and running with strong indoor cell coverage within hours following the one-day, third-party installation to run Cat5e cables between the two floors. "Since installing the Cel-Fi QUATRA system in our office, we have seen much faster data rates and are no longer dropping calls," said William York, Executive Vice President of 2-1-1 San Diego.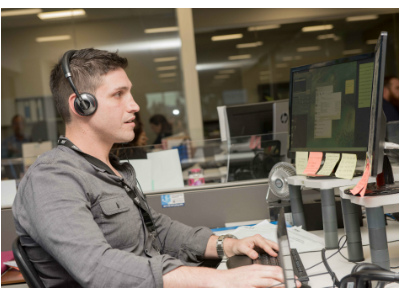 "Currently, two of the CUs are located in areas that we lease to other tenants," says Battistel. "But the great thing is, we have the flexibility to re-deploy them as needed, and re-position them as we expand. This really enables us to maximize the value of the original investment."
2-1-1 San Diego will also soon reap the benefits of the Cel-Fi WAVE application, a remote monitoring and management platform. Cel-Fi WAVE gives both 2-1-1 San Diego and AT&T real-time updates into the state of the Cel-Fi environment. This allows them to proactively manage the Cel-Fi QUATRA system from the convenience of the cloud.
"Forging long-lasting partnerships with both non-profit and private organizations is key to our success," says York. "Nextivity offers us a fantastic indoor cell coverage solution that meets our needs today and well into the future."
Nextivity is a "Best of 2017" winner in MobileVillage's 16th Annual Mobile Star Awards. You can learn more about Nextivity's Cel-Fi QUATRA here.
"Best of 2017" Mobile Star Awards Winner:
Enterprise Wireless Coverage — Cel-Fi QUATRA
Success Story: Wireless Coverage — 2-1-1 San Diego