Watch out, Wi-Fi—because Bluetooth mesh networks are here. Although they won't replace our Wi-Fi hotspots, Bluetooth networks will soon be able to connect more than just your smartphones with your headphones or car. They'll also be able to turn Bluetooth-ready devices into vast wireless networks for creating smart buildings and smart cities.
It was 18 years ago that the Bluetooth Special Interest Group (SIG) launched the Bluetooth standard for wirelessly connecting our devices. Now, the 32,000-member Bluetooth SIG brings us Bluetooth mesh networking, which allows vast, low-power wireless networks to be created between many Bluetooth LE (Low Energy) devices including smartphones, tablets, wearables and IoT (Internet of Things) sensors.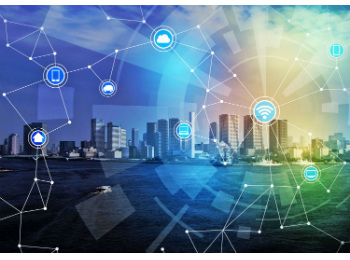 For now, the Bluetooth SIG is targeting Bluetooth mesh networks products at IoT applications such as smart automation in buildings—and sensor networks, such as connecting equipment for manufacturing or asset tracking, or connecting vehicles and traffic signals for creating smart cities.
But probably sooner than later, you might also see Bluetooth mesh in the next generation of smart home kits like Apple's HomeKit and Google Home. Bluetooth mesh networks can work better around obstacles, including thick stone walls or concrete columns. Another bonus: Bluetooth LE is already built into most smartphones and many tablets, so there's no need to upgrade your mobile devices to use them with your smart home kits. Both reasons might make the now-pricey kits more appealing to consumers.
Early Bluetooth mesh products here already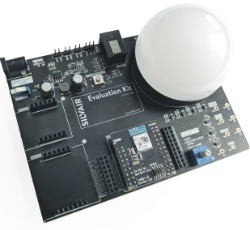 Bluetooth mesh networks for lighting systems are already in use by early adopter customers of Silvair, which offers a Bluetooth mesh smart lighting platform for commissioning and managing large-scale connected lighting systems. (Its test kit is pictured here.) Silvair is the first out of the gate with a Bluetooth mesh product, and the company also led in developing the Bluetooth mesh networking standard.
Qualcomm was also active in developing Bluetooth mesh, and plans to support it in all of its future Bluetooth LE products. The company's first such products are its QCA4020 and QCA4024 system-on-chips that are already available for testing, with commercial availability starting in September. Those systems are tri-mode, meaning that they also support dual-band Wi-Fi and 802.15.4-based standards including ZigBee and Thread.
Bluetooth mesh networks vs Wi-Fi mesh networks
The Bluetooth SIG says that its mesh networking group took nearly three years to develop the new standard, which works exclusively with Bluetooth LE based devices. (Bluetooth mesh does not work with Bluetooth Basic Rate/Enhanced Data Rate (BR/EDR) technology, which now dominates computer peripherals and wireless audio products.) The Bluetooth SIG says that Bluetooth mesh networks are secure, because messages sent across those networks are encrypted using industry-standard AES-CCM with 128-bit keys.
As you may know, Wi-Fi mesh networks have already been gaining ground as a relatively reliable, cost-effective alternative to cellular based wide-area networks. But unlike Bluetooth mesh, Wi-Fi mesh networks are currently limited to Wi-Fi mesh endpoints like routers or sensors for commercial equipment—so they aren't yet found in most standard smartphones, tablets or PC products.
Because it works with Bluetooth Low Energy enabled devices, Bluetooth mesh also runs on very little power. Mesh has a built-in battery-saving power feature called "friendship" where devices that are grid-powered (such as Bluetooth lightbulbs) can pick up the slack in processing and transmitting data from energy conscious, battery-powered devices. For networks with thousands of connected things, that energy efficiency can really add up.
Whether or not Wi-Fi mesh expands its capabilities, it'll be interesting to see Bluetooth and Wi-Fi battle it out in the growing mesh networking market. Whoever comes out ahead, we can expect to see both technologies in a lot more products. ABI Research forecasts annual Bluetooth device shipments will reach over 5.5 billion by 2022, thanks to Bluetooth mesh networking and to recent improvements in range, throughput and broadcast capacity.
"Mesh networking represents a new phase in Bluetooth's evolution," says ABI Research Senior Analyst Andrew Zignani. "It will open up new opportunities in areas not normally associated with the technology and where competing wireless connectivity solutions have already gained traction or have had comparative advantages."
For more on the technology and applications for Bluetooth mesh networks, check out the Bluetooth SIG's recent blog posts.