Anthem Inc. is one of the leading health benefits providers in the U.S.  Its newly released Anthem Anywhere mobile app allows members to find nearby urgent care centers, ERs, doctors and pharmacies covered by a member's insurance plan. It also gives members instant access to their ID card, which can be emailed from the app, and much more.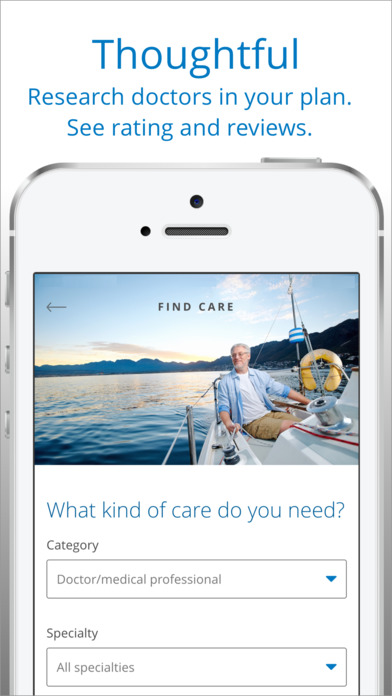 The Anthem app lets you:
• Log in easily and securely with Touch ID.
• Always have your member ID card with you.
• Estimate costs so you can plan ahead.
• Find a doctor or urgent care and get directions.
• View ratings and reviews.
• Check copays, deductibles and more.
• Keep an eye on claims (not all plans).
• Securely send and receive messages about your plan.
You can find and install Anthem Anywhere at the App Store or Google Play by simply searching for Anthem Blue Cross and Blue Shield.
This Anthem app was designed with you in mind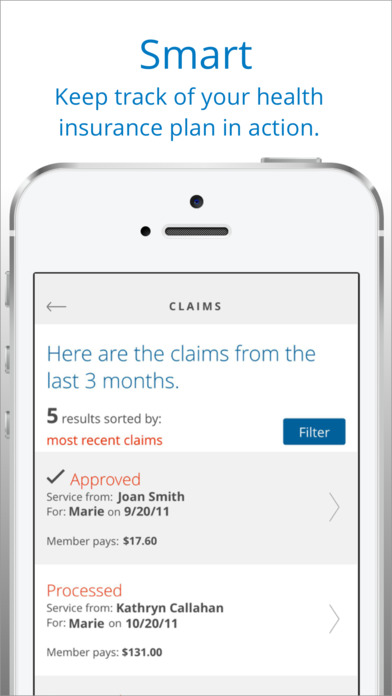 Consumers like you are also being asked to take on more of the health care cost burden and their expectations include better services and experiences.  You demand more personalized, meaningful interactions that are convenient, accessible and support easy decision-making.  As the industry and ecosystem has changed, Anthem has invested and evolved to support the new consumer, increasing our mobile and online presence year after year.  Our members are responding to our advances with rising consumer satisfaction approval ratings.
In designing Anthem Anywhere, we created a modern, simplified, consistent and intuitive user-centered experience that delivers personalized, relevant, engaging and integrated solutions.  But we didn't stop there.  We also re-imagined our content in the Anthem app by creating Anthem's new bedside manner that speaks to you like a real person, using plain language rather than insurance jargon and frequently using "we" to let the visitor know we are in this together.
Anthem Anywhere is the embodiment of Anthem's commitment to make health care simple so our members can focus on their health.  The Anthem app is also about breaking away from the competitive pack and changing our industry by aligning with best-in-class, user-centered design practices.  Anthem Anywhere demonstrates how we are building superior digital experiences through intuitive, simple and personalized interactions.
See Anthem Anywhere in action here.
2016 Mobile Star Awards Winner:
[Enterprise] Health Insurance & Wellness Plan Management — Anthem Anywhere
Company Profile:

Anthem BlueCross & BlueShield
120 Monument Circle
Indianapolis, IN 46204
(+1) 317-488-6000
anthem.com/health-insurance/
Structure:  Public Company (NYSE: ANTM)
Year Established:  2004 (Anthem Insurance & WellPoint merger)
No. of Employees:  37,000+ (Anthem Inc.)
OS Supported:  All Web Browsers, Android, Apple iOS
Recent Anthem Technology News:
Anthem Blue Cross Members Can Now Access a Spanish Speaking Doctor using a Tablet or Smartphone
Can an App Help Reduce Childhood Obesity? Anthem Blue Cross Launches Pilot to Find Out
Anthem Blue Cross and Blue Shield launches online cost estimator for dental policyholders
LiveHealth Online Psychology Supports Members with Stress, Anxiety, Depression
See all recent Anthem news announcements here.
Anthem app