If you own an Android smartphone or tablet, you already know that the Google Play Store is your source for apps. However, just because it's the official app store, it doesn't mean it is the best one out there. Google Play and Apple's App Store have many expensive apps and even lack some popular applications. To get what you need and even save money, it's time you tried out a third party alternative app store.
There are many apps that can offer you "paid apps" for free, and they can also give you access to apps from all around the globe. So it comes as no surprise that Google's Play Store is starting to lose popularity. Below we've selected three of the best app stores that you can use to replace Google Play Store. After all, why pay for an app (and come to realize that it's not what you expected) when you can get it for free?
Big Brother's alternative app store — Amazon App Store
A great app store from a big (brother) company. From time to time, the Amazon App Store may offer you discounts on various paid apps, and sometimes, even free apps with no required in-app purchases. To easily find and install such free apps, Amazon recommends using its Amazon Underground app store app. For more information about installing the Amazon Underground app, go to "Install Amazon Underground App".
For Android tablets, you can download Amazon Appstore for tablets here and follow the on-screen prompts.
Granddaddy alternative app store — GetJar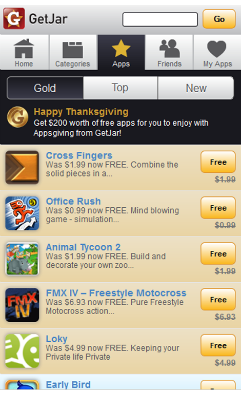 GetJar is the oldest alternative app store in the game, and also the biggest. Such experience makes it trustworthy. GetJar is available for almost all versions of Android, and offers many Google Play paid apps for free.
To get the "GetJar Apps" app store app, here is what you have to do:
1. In your Android device, go to Settings.
2. In General Settings, to to Personal, then Security.
3. On the Security page under the Device Administration, go to Unknown Sources (Allow installation of apps from unknown sources) and select it.
4. A Pop up box will be warning you about the change; close it by clicking on OK.
5. Pull down the Notification panel from the top of the screen.
6. Tap "AppTitle.apk" and install.
Growing Android & iOS alternative app store — TutuApp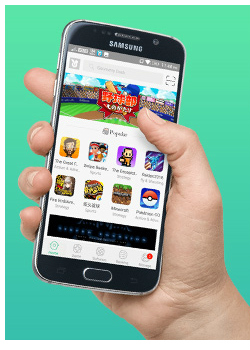 TutuApp is is one of the most popular app stores, with an impressive number of apps for both Android and iOS, if you need an Apple App Store alternative. TutuApp has a great interface, and also comes with a very useful cleaning tool. To get TutuApp, follow four simple steps:
1. Download the TutuApp V2.2.10 apk (the link is available on their website).
2. Locate the downloaded file using any file manager and install the TutuApp on your smart phone.
3. Turn on the option "Install apps from unknown sources" in settings if you encounter any problem while installing the TutuApp APK.
4. Open the app and give required permissions.
Let us know which alternative app store you recently or previously tried. What did you like or not like about the installation process? Was the store user friendly? How did you like the app selection?