Adobe mobile apps are often the first choice for professional designers and those who want to emulate them. Adobe Comp CC for iPhone and iPad allows designers to quickly create layout concepts for mobile, Web and print projects, and continue to work on the design on desktop or other mobile apps.
Comp CC enables designers to apply production-ready images, fonts and graphics saved to their Creative Cloud Libraries right into their layout on their mobile device. Using intuitive gestures, creative professionals can insert placeholder text and image boxes. Simply draw an X to insert an image box or two horizontal lines with a period for a textbox. Tap inside the placeholder box to bring in fonts via Adobe Typekit; graphics and images stored in Creative Cloud Libraries, or royalty-free options through Adobe Stock.
The Comp project can be then refined further on the desktop using Adobe Illustrator CC, InDesign CC, Photoshop CC or Muse CC; or moved to Photoshop Mix or Fix for quick image editing.
Key benefits of Comp CC include:
— Sketch out different versions of layouts quickly and turn them into editable elements
— Create layouts on the go with real assets like photos, graphics and fonts via Typekit
— Edit assets across multiple apps like cutting and correcting photos in real time
— Align objects faster and more precisely using built-in guides and grids
— Utilize Linked Assets to keep images and graphics up to date across all of your apps
— Send your Comp CC projects directly to Illustrator, Photoshop, InDesign or Muse on the desktop where you can finish the design
2015 Adobe Mobile Apps Winners: Adobe Shape & Brush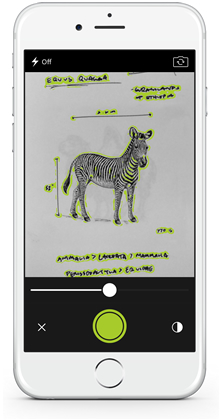 Adobe Shape:
See a shape you'd like to use in your designs. Capture it with your iPhone and Adobe Shape CC will turn it into vectors (as seen at right). Save it to Creative Cloud Libraries to use in Photoshop CC, Illustrator CC, or all-new Illustrator Draw.
Download Adobe Shape for free from the App Store.

Adobe Brush:
Create custom brushes from photos you capture on your iPhone and iPad (as seen below) and start using them right away in Adobe Photoshop CC, Illustrator CC, and Adobe Illustrator Sketch.
Download Adobe Brush for free from the App Store.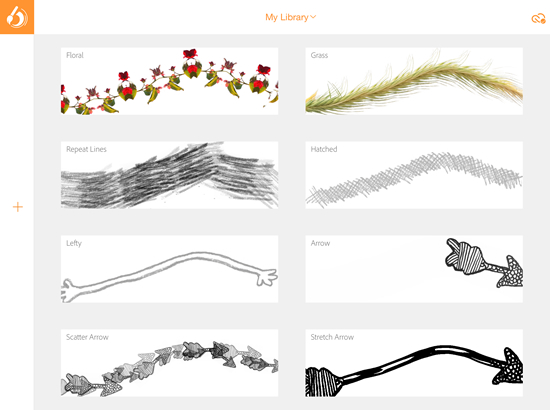 2016 Mobile Star Awards Winner:
Design or Image Editing Mobile App – Adobe Comp CC
2014-15 Mobile Star Awards Winner:
Design or Photography Mobile App – Adobe Shape & Adobe Brush
Company Profile:

Adobe Systems Inc.
345 Park Avenue
San Jose, CA 95110-2704
(+1) 408-536-6000
adobe.com
Company Contacts:
Denise Styerwalt, Senior PR Manager at Adobe, dstyerwa [at] adobe.com
Structure:  Public Company (ADBE), established in 1982
No. of Employees:  12,000+ worldwide
OS Supported:  Apple iOS
Recent Adobe Mobile Apps News:
Adobe hones its mobile vision with Creative Cloud apps