2012 Mobile Star Awards Entries:

>  Consumer App: Document Capture – FineScanner
>  Consumer App: Text Input – TextGrabber + Translator
>  Enterprise Solutions: Data Capture – ABBYY Mobile Data Capture Solution
Company Summary:

880 North McCarthy Boulevard, Suite 220
Milpitas, CA  95035
(+1) 408-457-9777
sales [at] abbyyusa.com
www.abbyy.com
Company Contacts:
Gwen Carpenter, Marketing Communications Manager,
gwen.carpenter [at] abbyyusa.com

Company Structure:  Private Company, established in 1989
Markets:  All
Operating Systems Supported:  iOS
Products Summary:
For consumers that are constantly on the go, ABBYY's OCR mobile applications for iPhones offers a convenient and efficient way to capture and extract text from a variety of printed sources, using the devices' camera. The innovative applications, including ABBYY FineScanner and TextGrabber + Translator, will turn an iPhone® into a mobile scanner, allowing consumers to capture images and text from sources such as books, magazines, ads, timetables, etc.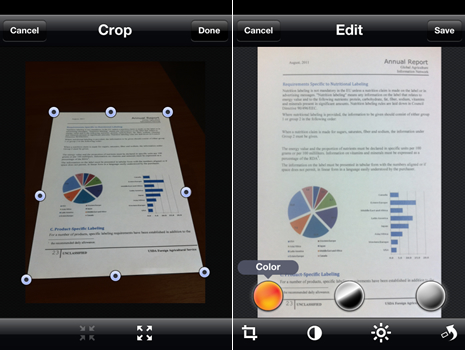 ABBYY's FineScanner application is designed to quickly scan images and text using the Apple® iPhone camera. By simply capturing a photo of a paper document, users will be able to create documents of any size and electronic copies of any type of printed or hand-written content. The application is powered by ABBYY's image-improving technology for portable devices and offers a range of functions to enhance the quality of scanned materials. FineScanner allows users to easily create high-quality one-page, and multipage files that can be stored within the application, uploaded to Box, Yandex.Disk, Evernote and Facebook or sent via email. With FineScanner, the process of creating and sharing everyday documents, such as bills and receipts, becomes simplified.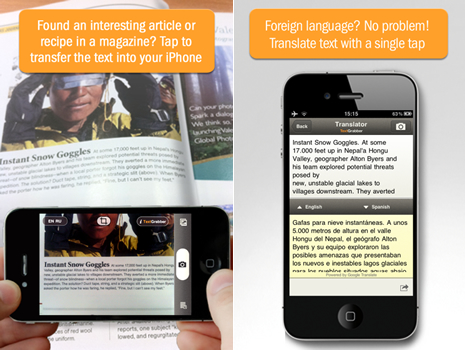 With ABBYY's TextGrabber + Translator application for the Apple® iPhone®, users can quickly capture snippets of text from various printed materials and information sources and translate them by using Google Translate™ technology. The application is an extended version of ABBYY TextGrabber, which offers a new full-text translation function and direct integration with the most popular social media channels such as Facebook and Twitter. In addition, captured and translated text can be instantly shared with friends or colleagues via email, SMS, and Evernote. The application is based on ABBYY's own award-winning Optical Character Recognition (OCR) technology. The utility delivers highly accurate text recognition results for 61 languages and helps users easily edit, search, translate and share information wherever they are.