2012 Mobile Star Awards Winner:
>  Consumer App: Media Player — ZeneCenter
>  Operator Solutions: Media Delivery — MG3 Music Streaming Solutions
Company Summary:
3G Multimédia Kft.
Közép Fasor 52.
6726. Szeged, Hungary
(+36) 1 784 89 15
info [at] 3gm.hu
www.3gm.hu
Company Structure:  Private Company, established in 2009
Markets:  Entertainment Industry, Hospitality, Retail Point-of-Sale, Telecom
Operating Systems Supported:  All Web Browsers, Android, iOS, MeeGo, Windows Phone 7 and 8, Windows 7 and 8, Windows Vista, Windows XP
Featured Mobile Solutions:
MG3 Solutions
Music has become one of the most important – and sought-after – digital goods of our time.
Yet providing content within online applications usually requires significant investments and know-how.  Rather than having to research and develop the appropriate solution, 3G Multimedia Ltd offers technologies, software, and back-end ready to use and implement.
At the front: Customize to serve all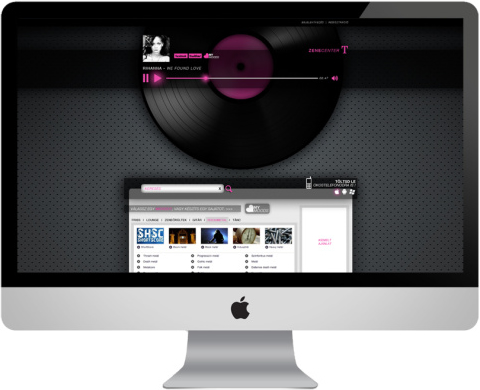 With MG3 we can enable brands to create their very own music service. Our flexible development allows them to cherry pick any feature from our rich music streaming UX portfolio, giving an immersive listening experience to serve their customers' needs.
Our main features to choose include:
– Full on demand music listening services (search, playlists, etc.)
– Recommendation engines to offer personalized radio experiences
– MG3 media center functionalities, combining online streaming media with the end user's personal mp3 collection (including online storages such as SkyDrive).
– Social (eg. Facebook) integration
Our music products are available on a wide array of platforms, including PC, smartphones, tablets and even SmartTVs.  The look and feel of the actual services are tailor-made to fit our partner's wishes in terms of functionality, graphics, and user interaction design.
At the back: Standardize, to lower costs
Everything under the hood is running in the cloud, resulting in an infrastructure that's easily scalable and that can serve different business partners with different needs using the same resources. The result: Low costs.
Case Study: ZeneCenter
Client's summary: "Innovative music solution with very low (under 1 EUR / month) end user price, rich user experience, all platforms"
The Result: An Interactive webcasting solution with features like:
– Instant search and play
– Recommendation-based personalized user experience (like / dislike options, rating, etc.)
– Personal radio channel editor tool
– Festival program guide with integrated instant music play at the artists.
– Facebook integration and SSO
– Payment integration to client's own system and other popular payment options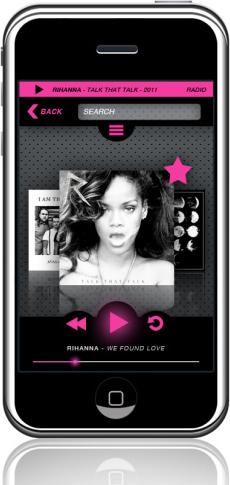 MG3 Music Streaming Solutions are available on:
– All browsers
– Android
– iOS
– BlackBerry
– WP7
– Samsung SmartTVs
– Windows 8
– Windows Phone 8
The music listening experience is based on comfort. No need to constantly search, rather just hit play and sit back: a precise recommendation system is implemented to personalize user experience.
Costs & Sustainability:
Development costs are compared to a short promotion budget. Music licensing costs are around one fifth of the "On Demand" model, making the service not just a great marketing tool but also a possible profit center – a unique trait among music services.