If you missed the news from last week's big Mobile World Congress show, you'll find it all right here. Thanks to the extensive coverage of MWC by CNET, Engadget and others, here we've rounded up for you all the hot 2017 new phones, tablets, and other announcements in one quick skim.
LG, Huawei & Sony flaunt new flagships
Thinner bezels, bigger displays, and faster processors. Those are just a few of the bragging points for the 2017 new phones shown off at MWC. Among the higher-end smartphones unveiled are the LG G6 (see previews on CNET and Engadget), Huawei P10 / P10 Plus (see CNET and Engadget), and Sony Xperia XA1 / XA1 Ultra (see CNET).
Sony also revealed its high-end Xperia XZ Premium (see photo), which is an updated to last year's XZ. Though both have a 4K display, the new Premium model packs even more pixels per inch (801!) and runs on Qualcomm's new Snapdragon 835 processor, which is also expected on the upcoming Samsung Galaxy S8. The Xperia ZA Premium "only" has 19 megapixels vs. the XZ's 23, but Sony says that its other camera improvements make up for this. Engadget has a hands-on preview. Remember hearing about a mobile OS startup called Jolla? Well Jolla (pronounced 'yolla') may finally find more users. The Finnish company has convinced Sony to offer its Android/Linux/MeeGo hybrid 'Sailfish' OS as an alternative on some of its phones.
BlackBerry's back!
If you miss the BlackBerry keyboard experience, this is your year. The Canadian company wants to make it their year too, with its new KeyOne phone. The phone aims to please BlackBerry fans and win converts with your favorite BlackBerry Hub apps built over Android, a physical keyboard that can launch 52 shortcuts, and a 4.5-inch display. The KeyOne also boasts a customizable "convenience key" and high-end specs aims to compete with other top Android phones. Check out the hands-on impressions from CNET and many others.
New Nokias too! This time, just Android
Nokia defined the mobile phone industry in the '90s and early '00s, but the Finnish company died a slow death at the hands of new giants Apple, Samsung, and others. But like our favorite movie sequel, Nokia is back with several new 2017 phones in stock Android. Finland's HMD has licensed the Nokia name from Microsoft, and released several new Nokia phones.
The new Nokia 6 (see photo) and Nokia 6 Arte Black are its higher-end models, while the Nokia 5 is mid-range and the Nokia 3 is an entry-level smartphone. For a preview of the Nokia phones, see CNET and Engadget. If you're too young to remember the popular Nokia 3310 phone from 17 years ago, you can now walk in your parents' shoes with the all-new (2017) 3310. This won't replace your current Android or iPhone; it's still old-school candybar style with a tiny 2.4-inch display. But thanks to its 22 hours of talk time and a month of standby power, the Nokia 3310 is a basic backup phone for frequent travelers, or a reliable primary phone for those living in remote places. For more specs and a preview, see CNET.
2017 new phones shootout
If you're now drooling over any of the new flagship phones revealed at MWC, Engadget has posted a handy comparison chart of the BlackBerry KeyOne, Huawei P10 Plus, LG G6, Nokia 6 Arte, and Sony Xperia XZ Premium.
Lenovo brings back Moto
Lenovo's Motorola made news with its new mid-range Moto G5 and G5 Plus Android phones. Unlike last year's Gs, the front fingerprint scanner button on the G5s also doubles as a home button. Another upgrade is the camera, which is now the same 12-megapixel sensor with dual-autofocus pixels we saw on last year's high-end Samsung Galaxy S7. Motorola is promising several extra mods (modifications) for the G5 line, also announced that it's working with Amazon to offer Alexa as a "deeply integrated" but optional voice assistant on all of its 2017 new phones.
Samsung adds new tablets, updates Gear VR
Samsung was at MWC, but not for phones. Instead it showed off new tablets: the Android Galaxy Tab S3 and the 10 or 12 inch Galaxy Book Windows hybrid, of which the 12-inch version is most compelling for business users (see photo). Sammy is saving the launch of its next Galaxy S8 phone for March 29 in New York. At MWC, it only provided a vague teaser video. Samsung also updated its Gear VR virtual reality headset–making it a little lighter and adding a handheld controller. Engadget has a hands-on preview of the controller, albeit without any controller-compatible VR apps on hand. And in related news, HTC confirmed that its new Vive (3D) Tracker and audio strap accessories for its Vive VR headset will be available to VR developers at the end of March.
Lenovo outs new convertibles & tablets, too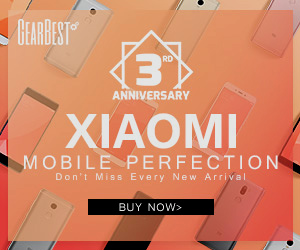 Lenovo showed off three new heavy-hitting Yoga laptops with detachable tablets in 13, 14, and 15 inch models. You can opt to upgrade the 15-inch Yoga 720 with a 4K screen, 7th-generation Core i7 processor and GeForce GTX 1050 graphics. Both the 13 and 15-inch models last about 8-9 hours, while the cheaper 14-inch Yoga 520 "Flex 5" can last 10 hours. See more at Engadget. The company also announced new budget Android and Windows 10 tablets. For just US$200, the Miix 320 Windows tablet gives you a keyboard, 1,920 x 1,200 display, Atom X5 processor, 4GB of max RAM, 128GB of peak storage, 5-megapixel rear camera, 2-megapixel front cam, and cellular readiness.
HP updates its "Pro x2" Surface Pro competitor
HP has updated its Prox x2 612, which it released over two years ago as a more ruggedized competitor to Microsoft's Surface Pro line. This year's updated Pro x2 612 "G2" (see photo) comes with Windows 10, a 1,920 x 1,280 screen, Wacom stylus, and travel keyboard. The high-end model also gives you a 7th gen Intel Core i7 processor with Intel Graphics 615, 8GB of RAM, a removable SSD of up to 512GB, and LTE connectivity. The travel-friendly convertible lasts up to 11 hours and can be charged to 50 percent within a half hour. You can also buy a rugged case for just $49. For a few more details, see Engadget.
Google Assistant comes to more Androids
As of March 1, the Google Assistant native search helper is rolling out to more Android phones running Marshmallow (Android 6x) or Nougat (7x). English-speaking users in the US are getting it first, followed by Canadians, Australians and Germans (in German). Google promises more languages this year, but didn't say when.
 .
OPPO reveals 5x digital zooming
Chinese phone giant Oppo wants to make phone and tablet cameras even better. At MWC the company revealed its "5x Dual Camera Zoom" technology, which promises 5x "lossless" zooming compared to the 2x zoom cameras available in today's better smartphones. Like in the "old" digital cameras, Oppo has turned its telephoto lens to 90 degrees and added a periscope-style prism. That offers a 3x optical zoom, which Oppo enhances with another wide-angle lens, plus digital zoom at up to 10x. The system and software also promise better image stabilization. Oppo has filed over 50 patents on the technology and it can afford to defend those patents, since the company is currently number one in China's mobile market and fourth worldwide.
5G networks promise fiery fast speed
Although the details of fifth generation (5G) wireless networks are still being worked out among carriers and hardware makers, the hype is getting real. At MWC, some companies showed off prototypes for 5G applications including remote surgery, remote haptics, self-driving cars, cellular-charged drones, and speedier home broadband.
uCloudlink phone packs global local SIM
If you frequently travel to other countries, you might consider the new "GlocalMe" smartphone by uCloudlink. As demoed at MWC, the Android phone uses the company's "CloudSIM" technology to switch between the strongest networks in over 100 countries, based on the best local network and strongest local physical SIM option. The idea is that by paying local rates, you save money. But if you don't want a separate phone for international trips, you can just pair your current phone with a portable hotspot device. uCloudlink offers those too; they use local networks at local rates to create a Wi-Fi hotspot for your current GSM or LTE compatible phone.
MWC's social betterment efforts
MWC has recently supported the United Nation's Sustainable Development Goals (SDGs) to end poverty, combat climate change, fight injustice and inequality. To that end, attendees could attend several networking and conference sessions, and play an augmented reality game in the SDGs in Action app. MWC now also encourages kids to learn about mobile tech, and to encourage them to pursue careers in mobile. Its Youth Mobile Festival bused in more than 11,000 kids ages 10 to 16 from across Spain for mobile-related presentations on science, technology, engineering, design and math. Finally, the lack of women in mobile and other tech sectors was another focus, with MWC's Women4Tech program showcasing best practices for female leadership.
MWC Awards
Each year MWC's organizer GSMA picks winners for its Global Mobile Awards. This year 40 products, services, devices, apps and technologies were named "Glomo" winners, which were announced during ceremonies and TV presentations. You can see the Glomo winners here.
Two more MWC 2017 events
In the past few years MWC has also held a summer event in Shanghai. It's grown each year, and this year GSMA expects about 65,000 attendees. Mobile World Congress Shanghai takes place June 28 through July 1st. This year GSMA is also adding a third event, MWC Americas, slated for September 12-14 in San Francisco. For that event, GSMA hopes to attract about 30,000 professionals and 1,000 exhibitors. Expect even more 2017 new phones and other mobile announcements at those events. For more upcoming mobile tech events, bookmark our extensive events calendar. .
#end MWC 2017 new phones, tablets, laptops & other MWC news roundup